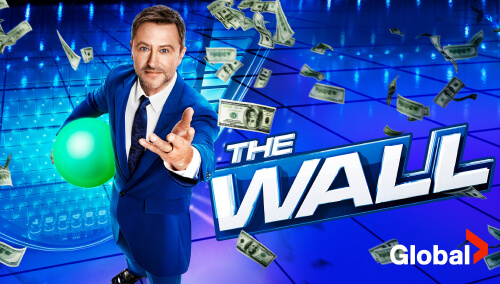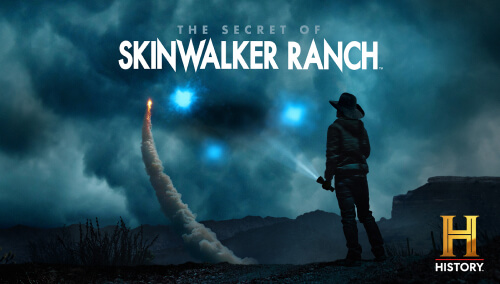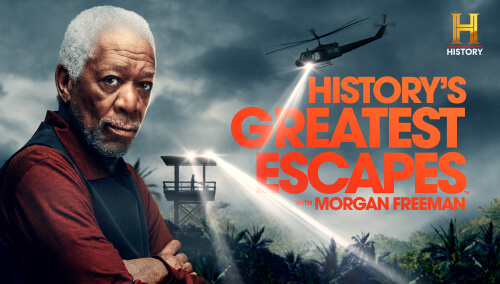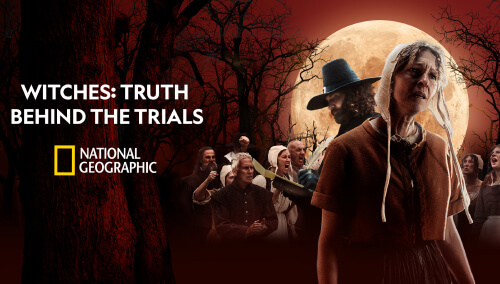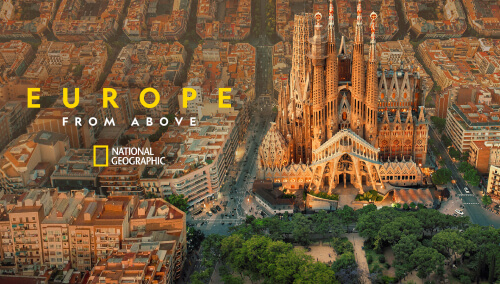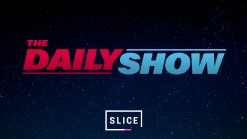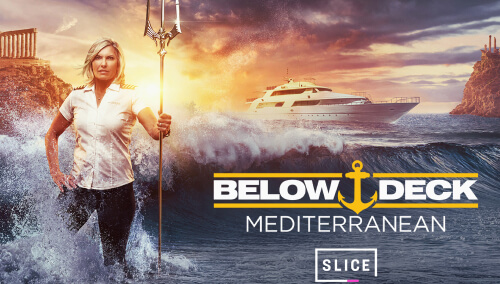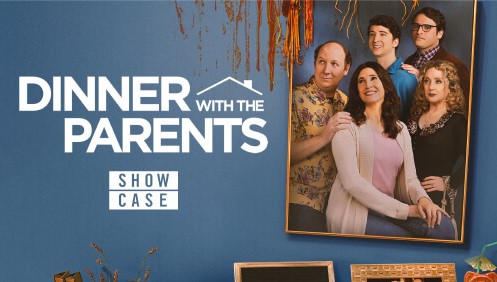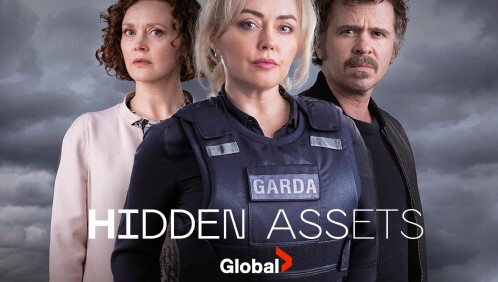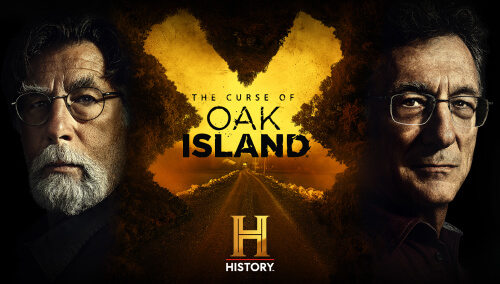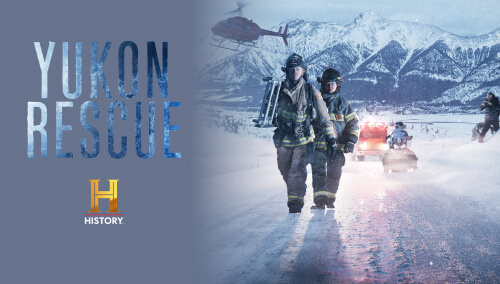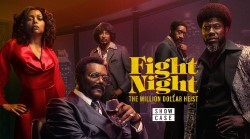 Cable-free
Live TV
45 Channels - $16.99/mo.

Live & On Demand
Live & On Demand TV
30-Day Free Trial

Top Shows, Movies & Much More

Great Viewing Features
Global

---

As one of the country's premier conventional networks, millions of Canadians tune-in to Global Television daily to be informed and entertained by a range of top quality news, daytime and primetime programming.

CBC

---

As Canada's national public broadcaster, CBC plays a central role in strengthening Canadian culture through our mandate to inform, enlighten and entertain audiences of all ages. Deeply rooted in communities across the country, CBC offers the trusted news and essential information Canadians rely on each and every day, and authentic, engaging entertainment that reflects the diverse, fascinating spirit of Canada.

CHCH

---

CHCH is the leader in news for Hamilton and surrounding regions, and also features movies, hit dramas and news magazine shows.

1+1 International

---

1+1 (Ukrainian: odin plyus odin) is a national Ukrainian-speaking TV channel. It immediately became a major force in the Ukrainian TV industry, even though in the very beginning the channel's programming consisted solely of movie broadcasts.

Adult Swim

---

From original animated comedies to live action programming, Adult Swim content is an unexpected blend of authenticity, originality, and cleverness. Engaging audiences through a bold and irreverent voice, Adult Swim offers an immersive experience that places fans at the center, bringing together comedy, gaming, music and live events.

Allied E Sports

---

Electrifying esports action from HyperX Esports Arena Las Vegas and original online tournaments from around the world. Watch intense head-to-head battles in popular game titles featuring rising stars and top tier teams including G2, Ninjas in Pyjamas, Team Liquid and more.

Bloomberg Quicktake

---

The global video business network for the new generation. Make sense of the stories changing your business and your world.

CBC News Network

---

Breaking news, live event coverage, in-depth news and current affairs programming, 24 hours a day, 7 days a week.

Cheddar News

---

Feed your curiosity about what's next. Watch Cheddar News for live news and original shows that explore the people, ideas and innovations that are shaping your world.

Classic Reruns

---

Where the Legends Live. Classic TV shows and movies from the 50s, 60s and 70s.

Cottage Life

---

Escape the city and leave the stress behind with Cottage Life. Celebrating the people, activities and places that make your leisure time special. Exclusive content covers real estate, food, DIY projects and much more. Both informative and entertaining, no one captures the essence of weekend living like this.

Crime + Investigation

---

Crime + Investigation is dedicated to investigating the truth, and confronting life's mysteries through true crime stories and dramatic series. C+I takes viewers on an emotional and gripping journey into the world of criminal investigation - Because truth is worth pursuing.

Euronews English

---

Euronews is the number one international news channel in Europe. Its mission is to empower people to form their own opinion. Euronews is unapologetically impartial and seeks to offer a diversity of viewpoints. Euronews is "All Views". Euronews is broadcasted 24/7.

Family

---

The Family HD channel connects and excites kids and tweens with live-action series, popular shows and acclaimed movies. Great programming that uniquely captures the energy and optimism of this age group.

Family Junior

---

Family Jr. is a commercial-free television network dedicated to entertaining and engaging preschool-aged children and home to much-loved characters from popular TV shows. Family Jr. inspires kids to let their imaginations take flight.

Fashion & Style 4K

---

Fashion & Style 4K is dedicated to fashion, entertainment, lifestyle and culinary journeys. Featuring high quality programming on all the latest fashion news from haute couture runway shows and collections, to red carpet events and emerging street style trends and fashion tips - all backed by Fashion & Style's international team of style experts from around the globe.

Food Network Canada

---

From inspiring food stories to high-stakes culinary competitions, Food Network Canada is the experiential and social epicenter of food entertainment featuring iconic characters and industry heavy-hitters.

H2

---

H2 brings you a broader view of history across science, technology and pop culture. There is more to explore, more to know and more to understand, because there is always more to history.

HGTV Canada

---

HGTV Canada is your true partner for home. We celebrate the spirit of home through inspiring design, renovation and real estate shows. It is the network where the experts are guides and friends helping viewers realize what's possible.

History

---

HISTORY Made Every Day. HISTORY explores stories of human endeavor, achievement and progress through award-winning series and specials that are fascinating, inspiring and relevant to today.

ICI RDI

---

ICI RDI est une destination d'information en continu unique au pays pour connaître et décortiquer l'actualité locale, nationale et internationale. ICI RDI vous rapporte l'événement en direct, sur le terrain, avec des intervenants pertinents et des journalistes chevronnés. Avec ICI RDI vous avez la certitude d'obtenir une information vérifiée, expliquée et objective.

ICI Télé

---

L'innovation, la qualité et la créativité sont les moteurs de notre programmation constituée de nouvelles, de séries et d'émissions de divertissement et d'actualités.

Journy

---

JOURNY is the only channel at the intersection of travel, art, and culture! Watch curated content focused on immersive experiences and unique storytelling.

Law & Crime

---

Law & Crime TV is a multiplatform channel providing live court trial coverage and legal programming of high-profile criminal trials, celebrity justice and murder trials along with insightful analysis and commentary.

Lifetime

---

With exclusive movies, award-winning dramas and exciting reality series, Lifetime empowers women to find their strength through the transformative power and attraction of entertainment.

Makeful

---

Makeful is a lifestyle specialty channel celebrating the maker community and the creation of one-of-a-kind, handmade goods. Featuring passionate, entertaining makers who share their ideas and provide inspiration, Makeful's programming combines food, design, style and DIY series.

MovieTime

---

With hundreds of titles each month, MovieTime offers movie lovers unparalleled access to an extensive collection of favourite hits.

National Geographic

---

National Geographic believes in the power of science, exploration and storytelling. Its award-winning series tell stories of humankind from an up-close perspective.

NewsMax

---

Newsmax primarily broadcasts from Newsmax's New York studio on Manhattan's East Side, carrying a news/talk format throughout the day and night, featuring documentaries and informative films.

Newsy

---

Newsy is a national news network that creates video journalism. Newsy is your source for concise, unbiased video news and analysis covering top stories from around the world.

Outdoor Sports Channel

---

Outdoor Sport Channel® HD is simply unique! We bring you only the best outdoor, action, summer & winter sports programming, including the latest international sports news perspectives and LIVE sport events, to your screen.

Revolt

---

Unapologetically Hip Hop.

Rewind

---

Rewind provides the best in a curated and throwback movie experience. Relive the moment and rediscover the unforgettable movies, characters and plot twists that defined pop culture today. Reconnect with some of your favourite films, or discover new ones with Rewind's lineup of hundreds of terrific movies - all uncensored and in HD.

Showcase

---

Showcase is the destination for premium, buzz-worthy series and hit blockbuster movies, where our audiences can escape the ordinary and explore an unconventional entertainment experience. SHOWCASE – Beyond Ordinary.

Silver Screen Classics

---

Silver Screen Classics features classic movies from Hollywood's golden age, the 1930s to the 1960s.

Slice

---

Slice is the destination for the best in reality television, showcasing exclusive programming, buzz-worthy personalities, and a glimpse into the lifestyles and relationships of the rich and outrageous.

Smithsonian Channel

---

Smithsonian Channel Canada is where curiosity lives, inspiration strikes and wonders never cease. Program genres, drawn from the world's leading cultural institution, include air and space, science and nature, pop culture and history. Smithsonian Channel travels beyond the ordinary to reveal a vast scope of exciting stories and experiences that fuel the curiosity in all of us.

T+E

---

From fan-favourite cult series to can't-miss TV events, T+E is your escape into a world brimming with fantasy, intrigue, and unforgettable storytelling.

Teletoon

---

Teletoon delivers hilarious comedy, unexpected surprises and edge-of-your-seat action through the best in animated series and movies for kids and families.

Treehouse

---

For pre-school children, Treehouse represents quality television that is trusted by parents because it is a safe place, 100% devoted to children from breakfast to bedtime. Delivering a strong balance of educational, imaginative and entertaining programs, Treehouse provides high-quality children's series from Canada and around the world.

Ukraine 24

---

Objective, accurate and rapid information broadcasting is the basis of "Ukraine 24" channel. News from Ukraine 24 to 7, press releases from all businesses, journalistic, documentary, cultural projects and social investigations.

W Network

---

W Network celebrates relationships and life's special moments. Through dramatic series, exclusive Hallmark Channel seasonal stunts and movies, W embraces unique, exceptional and meaningful connections that make great storytelling for women.

WildBrainTV

---

WildBrainTV is everything kids love, all in one place! Home to an unexpected variety of content - from action-packed series to bite-sized comedy - WildBrainTV is surprising, funny and sure to spark imagination.

World Poker Tour

---

World Poker Tour ignited the global poker boom with a unique television show based on a series of high-stakes tournaments. WPT events turned Gus Hansen into the Great Dane and Daniel Negreanu into Kid Poker, and created dozens of poker-made millionaires.

YTV

---

As Canada's first dedicated network for kids, YTV embraces its role as a trailblazer in all things funny for families. Featuring laugh out loud shows plus blockbuster movies—YTV's signature style features made-up words, irreverent jokes and random acts of kid-ness; making it the best-in-class destination for all things #Funexpected.
Available Add-ons
(30-Day Free Trial)

$3.99/mo
Hollywood Suite
---
Enjoy the best of the Hollywood film industry with these 4 great movie channels - all uncut and commercial free - Hollywood Suite 70s, Hollywood Suite 80s, Hollywood Suite 90s and Hollywood Suite 00s. Hollywood Suite GO too!

$9.99/mo
Super Channel
---
Super Channel gives you the best in premium entertainment with 4 great channels; Fuse, Heart & Home, Vault and GiNX. Watch hit movies, top rated series, exciting e-sports and more. Plus enjoy Super Channel On Demand free with your subscription.

$5.99/mo
Nick+
---
You can watch all your favourite Nickelodeon shows on Nick+, the go-to place for brand new series and classics! Watch it anytime, anywhere – commercial free! PLUS the episodes are fully-downloadable. With fresh content added all the time, Nick+ has something for everyone.

$0.99/mo
Daystar
---
Daystar Canada is a Christian faith-based television network airing a progressive blend of multicultural and interdenominational programming for the whole family. Daystar Canada... Inspiring and Uplifting Canadians.

$1.99/mo
Duck TV
---
Duck TV, television for absolute beginners, is an original animated channel for children aged 3 and under with the only language being the original music. The service, which is commercial-free, is designed to develop, amuse and relax young children.

$1.49/mo
English Club
---
English Club TV is a 24-hour channel dedicated to those who want to learn and improve their English. Material is structured for different levels from elementary to advanced and offered in a wide range of genres and topics to educate, motivate and entertain.

$6.99/mo
i24
---
Global news network broadcasting 24/7 from the heart of the middle east with the latest breaking headlines, top political stories and more.

$1.99/mo
TRT World
---
TRT World is an international news channel based in Istanbul, Turkey. With a worldwide network of journalists, we deliver news with a 360 degree perspective.

$6.99/mo
Divertissement Francais
---
Enjoy 9 top French channels including; ES1, the premiere French language channel, France 24 with 24 hour news, Mezzo Live featuring jazz, dance, theatre, as well as ICI ARTV, ICI Explora, M6 International, Planete+, Saisons, and StudioCanal.

$2.49/mo
ICI ARTV
---
ICI ARTV offre à l'échelle nationale un service spécialisé de télévision de langue française axé principalement sur les arts qui tient compte du caractère unique de la culture québécoise et des besoins et particularités des communautés francophones d'autres régions du Canada.

$2.49/mo
ICI Explora
---
ICI Explora offre à l'échelle nationale un service spécialisé de télévision de langue française dédié à la découverte sous toutes ses formes; sa programmation touche la santé, la science, l'environnement et la nature.

$1.49/mo
ES1
---
ES1 est la 1ère chaîne francophone et l'une des premières au monde consacrée à l'esport. Elle propose des contenus variés (magazines, gameplay, tournois, documentaires, divertissement) destinés aux fans de sports électroniques et de jeux vidéo.

$1.49/mo
France 24 (FR)
---
L'actualité internationale 24h/24. France 24 propose un point complet sur l'actualité internationale toutes les 30 minutes. Magazines, entretiens, reportages et débats viennent compléter la programmation.

$1.49/mo
M6 International
---
M6 International est une chaîne généraliste de divertissement francophone. Elle propose des contenus variés en culture, cuisine, mode, bien-être, téléréalité, actualité…

$1.49/mo
Mezzo Live
---
Mezzo Live HD, la chaine de référence pour la musique classique, le jazz et la danse à la télévision, vous invite dans les plus belles scènes du monde et vous fait vivre des événements exceptionnels avec la meilleure qualité de son et d'image pour être au plus près de la sensibilité musicale !

$1.49/mo
Planète+
---
La chaîne de référence, consacrée au documentaire. Elle est aussi la plus complète en matière de programmation. Elle nous offre une incroyable diversité de documentaires, reportages et magazines sur des sujets tels que : histoire, découvertes, science, société, arts et culture, justice et investigation, monde animal… Elle est aussi une des rares chaînes diffusées sans aucune pause publicitaire.

$1.49/mo
Saisons
---
Découvrez la première chaîne francophone au Canada dédiée à tous les passionnés de chasse, pêche et nature. Une programmation variée de documentaires, magazines, reportages et enquêtes.

$1.49/mo
StudioCanal
---
STUDIOCANAL offre une sélection des grands classiques du cinéma français et européen des années 1930 aux années 2000.

$6.99/mo
Punjabi Pack
---
Enjoy all flavors of South Asian channels in a theme pack featuring entertainment, music, news, the latest movies, and daily religious content, with premium Punjabi and Hindi content.

$1.99/mo
Gurbaani
---
24/7 HD Punjabi religious and devotional channel, live daily from Gurdwaras from USA, Canada and India.

$1.99/mo
Only Music
---
24/7 Punjabi Hindi HD music channel. With the latest music, live concerts, fashion show and many more.

$1.99/mo
Sanjha TV
---
Punjabi entertainment. Daily live content from the Sikh temple Dukhnivaran Sahib in Surrey, the Rexdale temple in Toronto, daily live talk shows, shows such as "Who is the boss", and comedy shows.

$1.99/mo
PBN Music
---
24/7 Punjabi folk music channel with premium catalogue of Punjabi music.

$1.99/mo
Desi Channel
---
24/7 Punjabi/Hindi infotainment TV channel, live daily from Hindu temples from India.

$1.99/mo
News Only
---
First Punjabi 24/7 HD news channel of North America. Daily news bulletin of North America, India, Pakistan, live political updates from North America and India, and daily live talk shows.
$1.99/mo
Pitaara International
---
Pitaara is a 24x7, premium Punjabi Movie Channel, the first Punjabi 24x7 movie Channel, and one of the TOP channel of India. All of the latest Punjabi Movies in HD.

$1.99/mo
Divya International
---
Divya TV is a 24x7 Hindi Devotional & infotainment TV Channel, one of the leading channels of its kind for the past 12 years.

$1.99/mo
JUST IN
---
24*7 Promos & Entertainment Channel, Hindi/Punjabi & Hollywood Catalogue.
$1.99/mo
Darshan TV
---
One of the oldest media groups of Canada Ajit weekly's TV Channel, Punjabi News & Infotainment, GTA & NA daily updates.

$3.49/mo
Rai Italia
---
RAI Italia is a 24-hour programming service offered by Italy's public broadcaster, targeted at Italian-speaking communities. It offers a broad range of programs including: feature films, news and entertainment.
$3.49/mo
Rai World Premium
---
See the places, meet the characters, live the stories… discover the world of Italian productions through the best and most successful drama & comedy titles.

$3.49/mo
Rai News 24
---
The voice of Italy all over the world. Breaking news, insight, culture, business analysis, news commentary and in-depth reporting. Live, unbiased coverage of the main national and international events as they unfold.

$6.99/mo
Russian & Ukrainian Pack
---
Watch 19 Russian and Ukrainian channels featuring popular TV series, award-winning films, sports events, news, family and lifestyle programming and more. Includes Active Lifestyle, MOOLT, NLO TV 2, Russian Bestseller, Rybalka TV, Star Cinema, Star Family, Through the Eyes of a Tourist, Ukraine 1, Ukraine 2, Ukraine 24, Wild Nature, X-Sport, 7D7, RTG, First National and 5 Kanal.

$0.99/mo
Wild Nature
---
Wild Nature is an Russian language TV channel that brings outstanding images of nature right to your living room. Dive deep into relaxation, meditate or practice yoga accompanied by the magnificent scenes of nature from around the world.

$0.99/mo
Through the Eyes of a Tourist
---
Embark on adventures and discover hidden corners of our planet with Through the Eyes of a Tourist. Watch more than 250 travellers from all over the world and listen to the stories they've captured. Through the Eyes of a Tourist will surely spark the wanderlust in you.

$0.99/mo
NLO TV 2
---
In the center of the NLO TV 2 broadcasting there are public and cultural projects for youth. TV Shows with unique experiments and unusual professions. Strange people becomes an ordinary ones in front of the audience. Sketchcoms, Sitcoms and Animation for whole family.

$0.99/mo
X-Sport
---
X-Sport is an Ukrainian multisport TV channel. All Ukrainian sports are here: boxing, MMA (WWFC, GCFC, WALL to WALL), kickboxing, ice Hockey (UHL), football (PFL), mini-football, footsall, motorsport, extreme sports, strongman, eSports, basketball, handball, volleyball.

$0.00/mo
Ukraine 24
---
Objective, accurate and rapid information broadcasting is the basis of "Ukraine 24" channel. News from Ukraine 24 to 7, press releases from all businesses, journalistic, documentary, cultural projects and social investigations.

$0.99/mo
Ukraine 2
---
Quality and modern content from leading Ukrainian productions. The channel includes TV series and films on various topics: thrillers, mystics, detectives, action movies, as well as comedies, all in Russian language.

$0.99/mo
Ukraine 1
---
Ukraine 1 is the journey to the most popular Ukrainian series and films. From Adventure TV-Series to long melodramas, from medical dramas to scripted reality. Award winning detective series will keep you in suspense till the last episode. Celebrities, Beauty, Culinary, Talk shows, Music and entertainment in Ukrainian language only.

$0.99/mo
Star Family
---
Star Family is a family TV channel, the content of which is formed in view of the interests of both the youngest viewers, and the adult audience. Everyone will find the best and most interesting content to enjoy: useful children's programming, educational and entertaining docudramas for teenagers, women's audience television series, best love story movies, and real harsh cinema.

$0.99/mo
Star Cinema
---
Watch award winning productions and nominees and winners of prestigious international film festivals such as as the Chicago International Film Festival (USA), the AFI award (USA), the Monte Carlo Television Festival (Monaco), the WorldFest-Houston International Film Festival (USA), the Seoul International Drama Awards (South Korea), the International TV Festival Bar (Montenegro), the Avanca Film Festival (Portugal), the Sichuan TV Festival (China) the "Teletriumph" Award (Ukraine).

$0.99/mo
Rybalka TV
---
First Ukrainian Fishing Entertainment TV Channel. Active preservation position of the channel, which passes through all program products –conscious viewer.

$1.49/mo
MOOLT
---
MOOLT has gathered all the latest full episodes of popular animation series and cartoons, songs, karaoke and coloring books for kids!

$1.49/mo
Russian Bestseller
---
This Russian language channel delivers a whole range of genres: screen versions of great literary works, detective stories, adventure films, lyrical melodramas and historical dramas.

$0.99/mo
Active Lifestyle
---
The TV channel helps people of mature age fill their lives with movement, positivity and new discoveries in the world of a healthy lifestyle. Find workouts that are right for you with more than 150 hours of content with classes in various areas: joint exercises, yoga, step aerobics, exercises for a healthy back, wushu and qigong, breathing exercises and much more.

$0.99/mo
7D7
---
7D7 TV is a 24/7 Russian speaking TV channel broadcasting entertainment content for all tastes and age groups. It features TV series, telenovelas, cooking TV shows, comedy and mystic shows. The key feature of the channel is being absolutely apolitical.

$0.99/mo
Film.UA Drama
---
FILM.UA DRAMA intends for a family audience and broadcasts multi-genre content. Among other things, the channel broadcasts content that includes topics of current interest in society. Moreover, the thematic linear series describe major professions in our day-to-day life: doctors, policemen, teachers.

$0.99/mo
Dacha
---
The DACHA TV channel is a space where there is no fuss. Here time flows in moderation, where every second is full of meaning and the beauty of nature. DACHA is an entertainment and educational TV channel about everything that is connected with country life for the whole family.

$0.99/mo
RTG TV
---
RTG TV is dedicated to explore Russia and broadcast high-quality produced content in travel and lifestyle genres in English and Russian languages.

$0.00/mo
RiverTV - First National Ukraine Add-on
---

$0.00/mo
RiverTV - 5 Kanal Ukraine Add-on
---

$1.99/mo
TRT Arabi
---
TRT Arabi is an international news channel in Arabic based in Istanbul, Turkey. With a worldwide network of journalists, TRT Arabi deliver news with a 360 degree perspective.
Hassle-free

Live TV

RiverTV is TV for today. Affordable, easy to navigate and accessible. No cable boxes, no wires, no contracts, no hidden fees. A great package of live TV and on demand content. Watch the latest hit shows, news, movies, dramas, animation, family programing and so much more.
Easy to navigate and accessible

Hit shows, movies, news,
family programs and more

No contracts
All the
'On Demand'

you want

With 1000's of hours of on demand content from our channels, RiverTV gives you the best in 'anytime' TV. Catch up on the latest episodes of top shows, enjoy hit movies, and binge on complete seasons of popular, 'must-see' series – anytime you want.
1000s of hours of content

Catch up on latest episodes

Enjoy hit movies

Binge on

'must-see'

series
Watch Now
Great Live TV Features
Look Back
Watch previously aired shows you missed. Just scroll back in the TV Guide, click, and you're watching.

Pause & Resume
Pause live programming and resume when you're ready to pick up where you left off.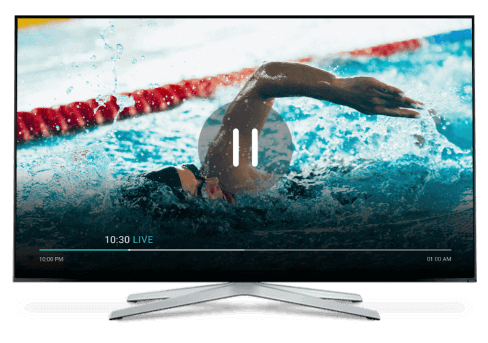 Restart
Tuning in late for a show? Just hit Restart and watch from the beginning.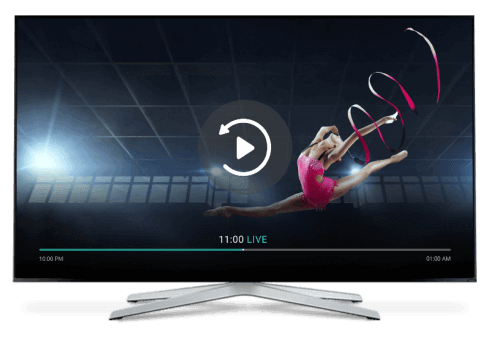 What people are saying
95%
of Subscribers would
recommend RiverTV
Got it, love it, going to keep it. Thanks guys, you have given me all my favorite channels for a low price.
I used to have Stack TV with Prime Video, but tried RiverTV which has more channels for a couple dollars more. Worth a go!
Thank you. Love it so far. And it's Canadian!
I have it and love it, would recommend for sure.
Very happy so far! Lots of great content for the price, and good variety of channels that appeal to the whole family.
My wife and I haven't had cable for years, so being able to watch new seasons of TV shows live is awesome for such a low cost compared to cable companies.
We've had RiverTV for a few weeks now, really enjoying it.
I have been enjoying it so far. Love that there's an actual TV Guide!
Having switched from Stack TV I'm very happy so far.
Great new US channels only on RiverTV
RiverTV's line up includes popular US channels: Cheddar News, Journy, Law & Crime, Newsy, Outdoor Sports Channel, REVOLT and great video on demand channels - all available in a package only on our platform.
Enjoy our lineup of captivating US channels - news to lifestyle to hip hop.