Lifetime offers many movies, documentaries, and television shows focused on issues affecting women and their families.
Are you looking for something new to watch from Lifetime in 2023?
We've put together our picks for the best Lifetime television shows for 2023 that you can watch on demand on RiverTV.
Related: Canadian Cord Cutters Love Streaming Live Television – On RiverTV!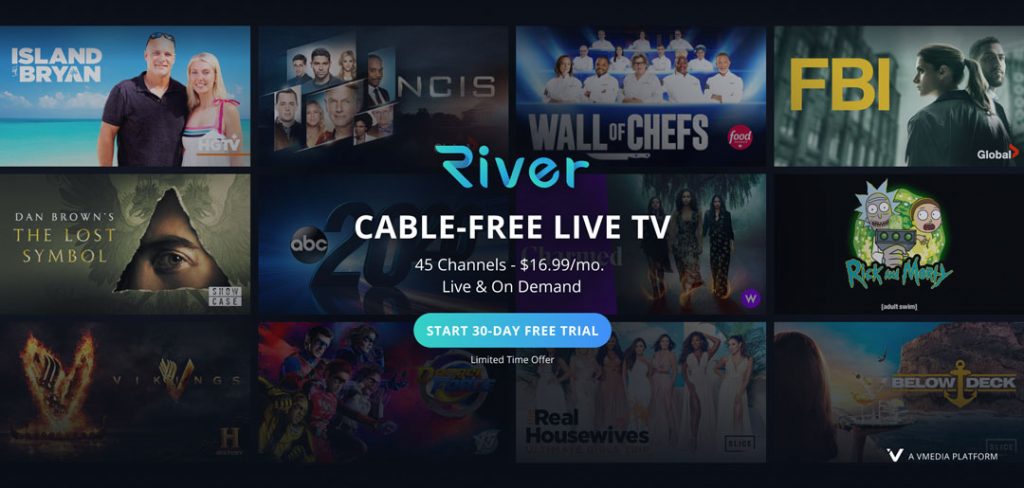 Our Picks for the Best Lifetime Television Shows for 2023
Here are our picks, in no order, for the best lifetime television shows for 2023 on RiverTV. Enjoy!
She Went Missing
She Went Missing stars Corbin Reid and Jaime M. Callica. It follows investigative reporter Maya as she returns to her hometown to investigate the disappearance of her childhood best friend.
As Maya pieces together the truth, she discovers that a long-dormant stalker has reemerged, and the danger is coming closer and closer to home. Maya must uncover the truth about her friend's disappearance before it's too late.
She Went Missing will take viewers on a thrilling ride as Maya fights to protect herself and her loved ones from the unknown.
If you live in Canada, you can watch Lifetime on RiverTV. We are a Canadian streaming service with over 43 channels including Global and Showcase. Click here to try it for free.
Surviving R. Kelly
Surviving R. Kelly is a docuseries that examines the allegations of sexual abuse and misconduct made against R&B singer R. Kelly over several decades.
The series features interviews with Kelly's accusers and people from his inner circle, providing an in-depth look at the singer's personal and professional life. It also examines the more significant cultural and societal factors that allowed Kelly's behavior to continue.
The docuseries sparked a renewed interest in the allegations against Kelly and led to several legal developments.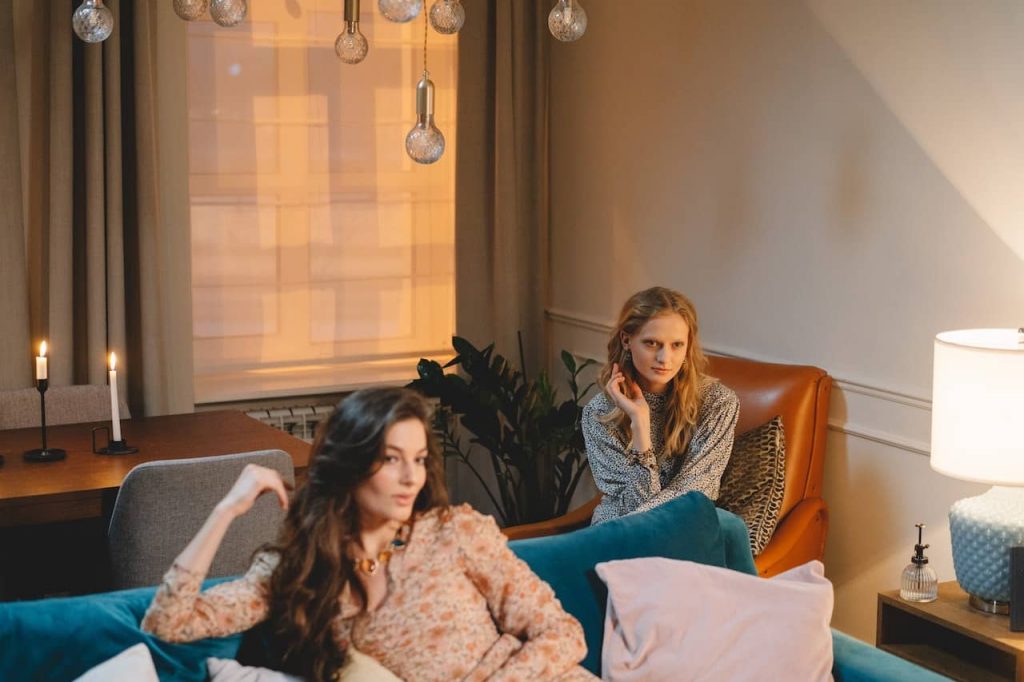 Suitcase Killer: The Melanie McGuire Story
Suitcase Killer: The Melanie McGuire Story is a dramatic movie based on a shocking true story. Melanie McGuire, an exceptional fertility nurse and doting mother of two, falls for Brad, a doctor at her clinic.
When she gets entangled in a steamy love affair, Melanie does the unthinkable, drugs and murders her husband, Bill. She then dismembers his body and places the body parts into three suitcases.
When the suitcases are found, an investigation is launched, leading to Melanie as the prime suspect. Assistant attorney general Patti Prezioso leads the efforts to bring Melanie to justice.
#TextMeWhenYouGetHome
#TextMeWhenYouGetHome is an emotional, gripping docuseries. The series follows the cases of innocent women who have been abducted, harmed, or even murdered by someone on an otherwise average day in their life.
Emotional interviews by loved ones, stylistic recreations, actual texts, phone records, and other digital breadcrumbs are used to piece together the case. Survivors of these harrowing sagas are revealed to tell their own stories in their own words.

The show is based on a viral movement that began after the 2021 death of Sarah Everard.
I Love You, You Hate Me
I Love You, You Hate Me is a two-part documentary series exploring the rise and fall of the beloved purple dinosaur, Barney. The series focuses on the adoration, and hatred Barney generated and delves into the human need to hate.
It also looks into how Barney became a target of hate. Through personal accounts of Barney's portrayers, the series reveals the harrowing sagas of how the iconic character became loved and hated.
The series features interviews with former neo-Nazis and anti-hate activists and explores the importance of self-identity and acceptance.
Related: RiverTV vs Crave TV: Which is Better for You?
Sins of the Amish
Sins of the Amish is a documentary series that examines the plague of sex abuse in the Amish community. It also looks deeply at the broken criminal justice system that failed to protect the victims.
This series follows four women from various Amish backgrounds, some highly conservative and some more open. They tell the stories of sexual abuse and the silencing of victims in their community for generations.
Through their stories, the series paints a harrowing portrait of a community still in the shadows and victims that remain unheard.
Janet Jackson
Janet Jackson is the definitive story of the superstar. The documentary features never-before-seen footage and appearances from Jackson's friends and family, collaborators, and musical peers.
The documentary also addresses controversies surrounding her famous family and the 2004 Super Bowl Halftime Show. In addition, the documentary will celebrate the 40th anniversary of Jackson's eponymous debut album, offering an honest and unfiltered look inside her record-breaking career.
Janet is an authorized documentary and will surely be a must-see event for any fan of the pop icon.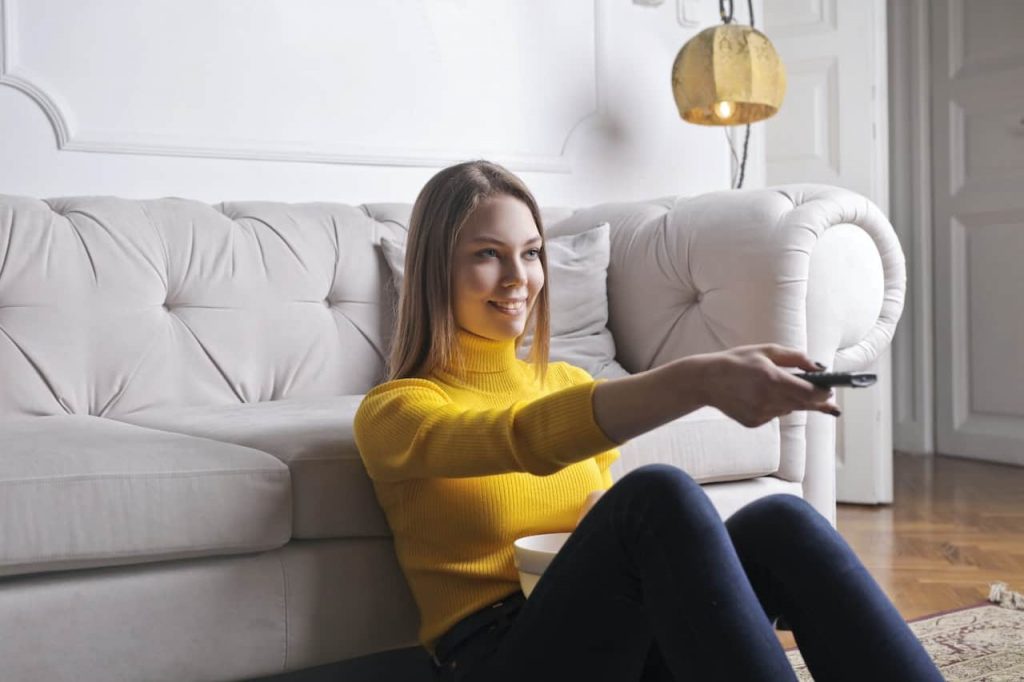 My Killer Body With K. Michelle
My Killer Body with K. Michelle is a series that follows R&B chart-topper K. Michelle on her journey to reverse silicone injections' life-threatening effects.
Each episode will feature two patients desperate to reverse their plastic surgery procedures and K. Michelle's story as she helps them on their journey. The show shines a light on the dangers of cosmetic surgery and the importance of taking care of yourself.
K. Michelle is an advocate for patients alongside Dr. Adam J. Rubenstein and is a must-watch show that brings awareness to the risks and dangers of cosmetic surgery.
Earnin' It: The NFL's Forward Progress
Earnin' It: The NFL's Forward Progress is a groundbreaking documentary series that celebrates the stories of women in the NFL who are breaking 'grass' ceilings and making history.
The series is narrated by Grammy Award-winning singer/songwriter Ciara and executive produced by Jane Skinner Goodell and Teri Wagner Flynn. It follows the journeys of female stars in the NFL as they work towards creating a more equitable and inclusive environment for women in the sport.
The series showcases the impact of these trailblazing women and highlights the importance of equal representation and workplace diversity.
Flowers in the Attic: The Origin
Flowers in the Attic: The Origin is a series based on the popular book series by V.C. Andrews.
It follows the story of Olivia Winfield, a headstrong and determined woman working alongside her beloved father. Suddenly, she finds herself unexpectedly wooed by one of the nation's most eligible bachelors. After a whirlwind romance, Olivia finds herself as the mistress of the imposing Foxworth Hall.
The series tells the heart-wrenching, twisted story of Olivia and Malcolm Foxworth and how dark family secrets shaped the Foxworth family from the beginning.
RiverTV proudly offers streaming for Flowers in the Attic. Watch Flowers in the Attic here.
There's a Story for Every Woman On Lifetime
Lifetime is known for producing high-quality female-focused programming and is one of the most trusted networks for women.
They offer original content, made-for-TV films, and reality series dedicated to advocating a wide range of issues affecting women and their families.
The 10 shows we selected cover a wide range of topics, from abduction, murder, exploitation, and the dark side of entertainment.
Stream Lifetime Today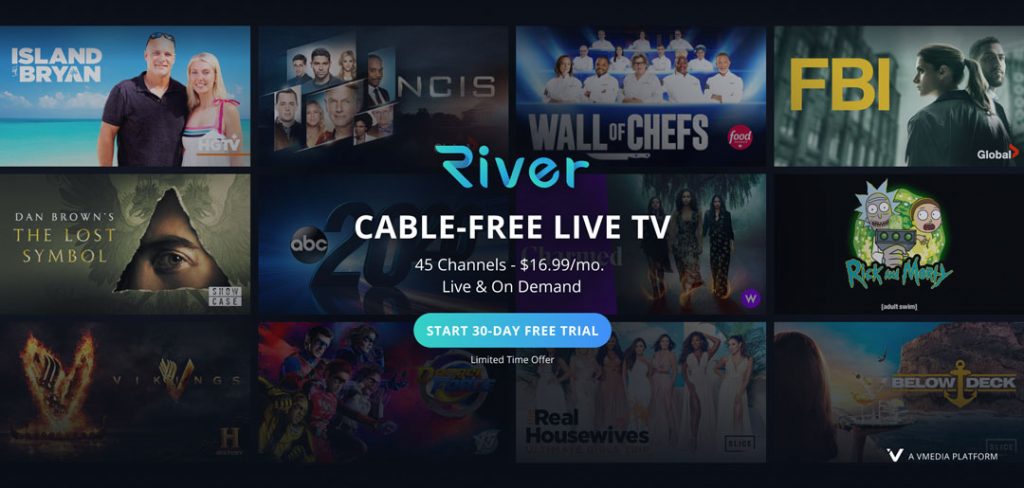 Turn to Lifetime On Demand on RiverTV when you're in the mood for a great night of binge-watching compelling shows.
RiverTV is a great option for Canadians to stream top shows and movies only for 16.99 for 43 channels. You should try it and see for yourself. No risk as the service offers a free trial, sign up here.