Cord cutting in the US gets a lot of attention these days, but there are some exceptional cable alternatives in Canada too.
Until relatively recently, TV fans in Canada were restricted to on-demand streaming, but with 2021 comes exciting new options like RiverTV—Canada's first multi-channel live TV streaming service.
Let's talk about the best alternatives to cable TV available in Canada.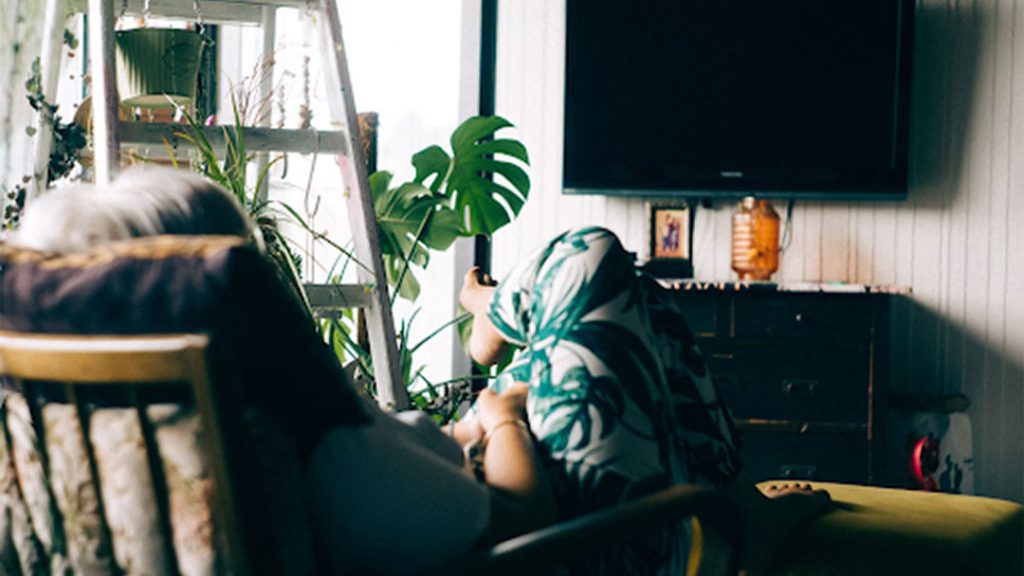 1. RiverTV
RiverTV is the first cable-free live TV streaming service in Canada. We've been following cable TV alternatives for years and have seen exciting changes in the US market but a lack of multi-channel streaming options in Canada. That's why we released RiverTV in 2020—to break the stranglehold of traditional cable in Canada.
RiverTV Prices and Packaging
RiverTV offers more affordable pricing than traditional satellite and cable TV options in Canada. It comes with 40+ live and on-demand channels for a fair price of $16.99 per month. We also offer 22 add-on channels starting at an additional $0.99 per month. One of the best parts about RiverTV is that there are no postal code restrictions—you can watch RiverTV from anywhere in the country.
See what's streaming, and start streaming hassle-free with your RiverTV free trial!
RiverTV Channels
Our channel package comes with the most popular cable TV channels. From National Geographic and the History Channel to Adult Swim and Teletoon to news networks like CBC and CBC News, you'll find it all here. We're also the only Live TV streaming service in Canada that offers popular US-based networks, like Law & Crime and Revolt.
RiverTV Supported Devices
Although we launched recently in 2020, we put in a lot of work to ensure that our users can access our streaming service from a wide variety of devices, including iOS and Android, Roku and Amazon Fire, and more.
All RiverTV-supported devices include:
TV streaming and media players: Android TV, Apple TV, Roku, Amazon Fire TV
Smart TVs: Roku (TCL, Sharp, HiSense, and JVC), Fire TV (Insignia and Toshiba), Android TV (Sony, Phillips, and LG).
Mobile devices: iOS and Android
Web browsers: Chrome, Opera, Safari, Edge, Firefox, and more
RiverTV also allows you to stream on up to three devices simultaneously, which is equivalent to the leading US-based streaming services.
RiverTV On-Demand
The RIverTV on-demand library contains thousands of hours of content. While most channels offer live streaming, several of them are on-demand only. In addition, there are many current and previously-aired TV show episodes and movies available.
Two stand-out features come with our on-demand services: "Pause & Restart" and "Look Back" TV.
"Look Back" TV allows you to watch live content on-demand within 48-72 hours of when it was aired. While availability depends on the channel, the "Look Back" feature is available for most of them. And with some channels, you can use this feature for up to seven days after the air date.
"Pause and Restart" TV lets you pause live programming and continue where you left off, similar to many traditional cable boxes.
Related: RiverTV Exclusive: One Month Free Offer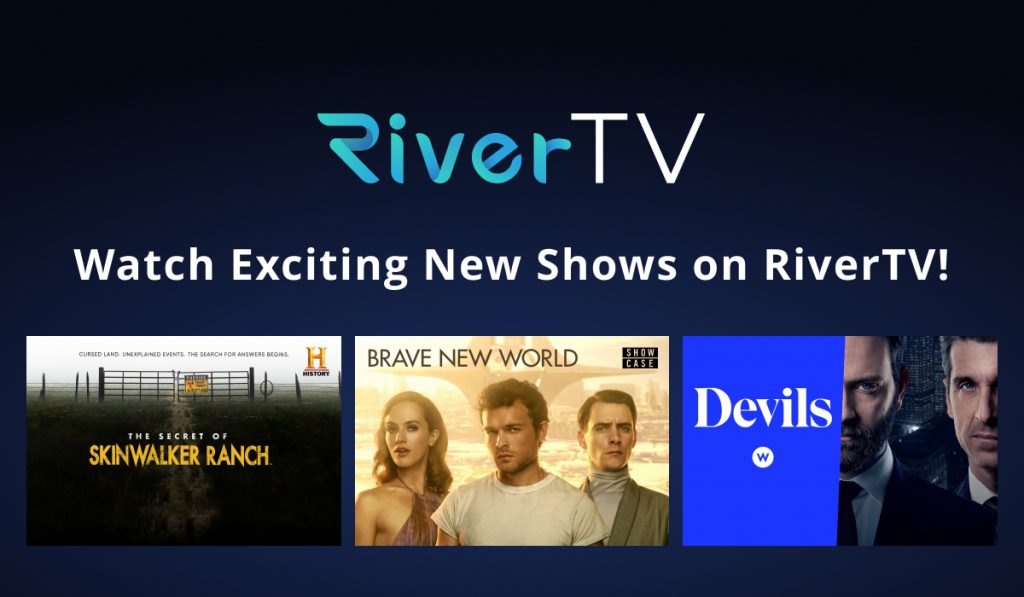 2. Crackle
Crackle is one of the few free cable alternatives available in Canada. Owned by Sony, it offers a relatively small library of TV episodes and movies, but it's hard to complain when it's a free service. Previously, Crackle was seen as having a mediocre collection of content, but it's gotten better over the years. Although its library consists of less than 1,000 combined TV shows and movies, it does include some highly-rated content. There are on-page advertisements and ads inserted into the content, as you'd expect from a free service.
You'll find some hit shows like Seinfeld and top-rated movies like It. Sony also has multiple partnerships with content makers like Disney, Fox, Paramount, and TOEI, allowing them to offer more than Sony-branded content on Crackle.
Even though Crackle is a free service, they also offer new and original content. While they don't have the same budget to produce original shows of the same quality as popular Amazon Prime and Netflix originals, they still offer quality programming for free, which is becoming more uncommon in the steaming space.
One thing we like about Crackle is how easy the platform makes it to find what you want to watch. There are separate interfaces for TV and movies, and they're broken up by either genre or format. The search function is basic but works well.
Another bonus about Crackle is that you don't have to register an account to stream on the platform. However, if you do register, you get some extra features like recommendations, alerts for new episodes, and the ability to favorite content and pause and resume across different devices.
The Crackle app is available on most devices, like Roku, Fire TV, and most smart TVs.
3. Tablo TV
Tablo lets you record and stream live TV to a device on your network. It works by connecting the Tablo device to an over-the-air (OTA) antenna that picks up broadcast signals. The device can then record those signals, allowing you to stream them to any of your devices with the company's app connected with an internet connection.
The benefit of Tablo is that you can access the content and app from anywhere, making it more useful than other similar OTA devices. It allows you to watch on multiple TVs without paying for additional antennas or DVRs.
However, OTA content is limited—you can't access TV shows that are only available through cable-only subscriptions. But OTA options are growing in quality and options.
Tablo costs $130 upfront for the Tablo TV device, but the app is free, and there isn't a monthly subscription cost. For most Canadians, it's probably not enough to replace cable by itself, but if you pair it with other streaming services like RiverTV and Crackle, you can get access to just about any content you want for a much lower cost than a cable subscription.
You can get the Tablo TV app for iOS, Android, LG smart TVs, Roku, Amazon Fire TV, Nvidia Shield, and more.
4. Amazon Prime Video
Another quality option available in Canada is Amazon Prime Video. If you've ever thought about becoming an Amazon Prime member, you'll be happy to know that it includes Prime Video for no additional cost. Amazon Prime costs $79 per year—that's about $6.50 per month—making it an extremely affordable cable TV alternative for Canadian customers.
Amazon has been spending big to keep up with other popular streaming services. You'll find a ton of Amazon-exclusive content, including award-winning series like Man in the High Castle and The Boys. Beyond the original content, Amazon Prime offers a variety of hit movies and TV shows. For additional costs, you can also purchase or rent many of the latest content in entertainment.
Everything available to stream on Prime is high-quality and plays in HD. Prime Video is catching up to the biggest streaming content providers in terms of the amount of quality shows it offers on its service.
Prime Video was behind for a while when it came to getting out its own apps, but today you can watch it on most devices, including iOS, Android, Amazon Fire, Roku, and many smart TVs.
5. Netflix
Netflix, while obvious, is an unavoidable addition to any listings of cable alternatives. It's one of the biggest streaming services in many markets, including Canada. In fact, many hit movies make it to Canada's Netflix service before they hit the US library. The Canadian Netflix library includes over 3,000 titles, making it one of the largest services available.
Given the platform's popularity, there's not a lot to say that most users don't already know—however, Netflix prices are slowly climbing. The company recently raised prices for Canadian customers, with plans ranging from a basic subscription for $8.99 per month to the HD and 4K plan for $13.99 per month.
Its prices are rising everywhere else, too; however, the price increases help pay for the platform's increasingly popular content, including original Canadian shows and movies. While its library continues to add more must-watch shows, many Canadians pair their Netflix subscriptions with other live TV services like RiverTV to completely replace their cable.
Because of its widespread popularity, Netflix is available on almost every internet-connected device.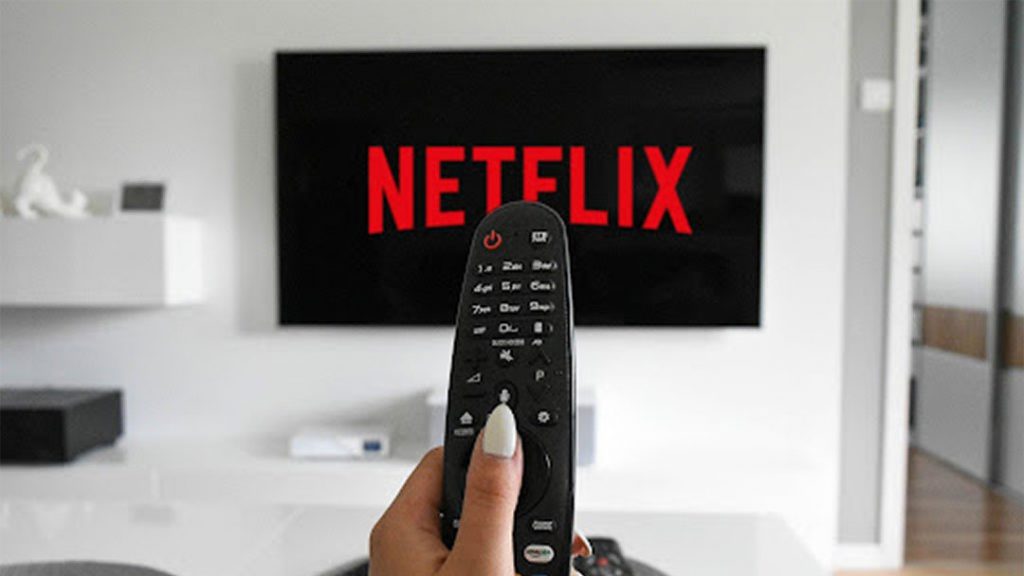 6. CraveTV
CraveTV is known as Canada's Netflix alternative, and it starts at $7.99 per month. It offers high-quality programming that can be a challenge to find for an affordable price elsewhere in Canada, like the popular Hulu exclusive The Handmaid's Tale and hit shows like Designated Survivor.
To put it simply, CraveTV often lands exclusive content that is typically only available through US-only TV services. The platform offers content from some top providers like Showtime and HBO.
One benefit of CraveTV is that the company lets you browse through their content before you start a subscription—you can see what they have to offer before committing, making it easier to decide whether it's a service that will benefit you.
CraveTV is only available for customers in Canada, and you can watch it on most Android and iOS devices, Chromecast, Xbox One, Apple TV, some Samsung smart TVs, and your web browser.
7. Paramount Plus
Formerly called CBS All Access, Paramount Plus launched in the US and expanded its services to Canadians in 2018. Its subscription starts at $5.99 per month, making it a valuable alternative to other Canadian on-demand services like CraveTV and Netflix.
There are some things that make us question Paramount Plus when compared to larger on-demand services, though. The platform offers 1,000s of episodes, mostly of its own CBS-branded content; however, even some CBS content is missing due to licensing issues. Netflix and other services have the licensing to stream some CBS content, meaning that you can't find it even on their own company's platform.
Still, Paramount Plus has access to shows that you can't find elsewhere, like the newest episodes of shows like NCIS. The service also offers live news channels and (some) sports streaming.
Paramount Plus can be a viable option for Canadians looking to cut costly cable subscription costs, but it may not be enough on its own. You can stream the platform's content from most internet-connected devices like smartphones, smart TVs, and Amazon Fire.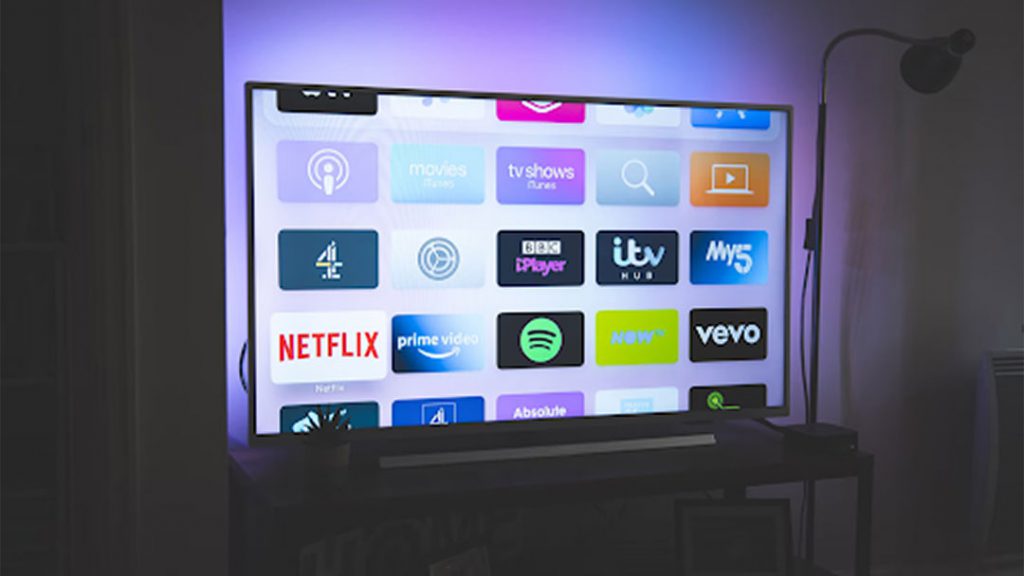 Canadian Cable TV Alternatives Honorable Mentions
Next, let's talk about some other cable TV alternatives in Canada that don't quite make the list for the best ones but are still viable options:
Tubi TV
If you enjoy Crackle TV, you'll likely love Tubi TV too. Its interface is similar to Crackle, but the platform offers a much larger library of content. There's a key difference, though—it's mostly B-level movies and TV shows. However, if you don't mind spending some time wading through the vast library of entertainment, there are some great old and new(ish) TV shows and movies available.
Oh yeah—did we mention that Tubi TV is completely free? Even with its less-than-ideal catalog, it's worth giving Tubi a try.
DAZN
DAZN is one of the newest sports streaming platforms in Canada—offering its services in the country since mid-2017. It only operates in a handful of countries, and luckily Canada made the cut. The streaming service allows Canadians to enjoy a variety of NFL, NHL, MLB, tennis, soccer, motorsports, WWE, and other sports events.
DAZN started out in Germany and slowly branched out to other countries. Because it's still somewhat new, users do have some complaints—mostly about poor quality and dropped streams. For some users, these issues have been enough of a problem to make them drop the service entirely.
It's slightly cheaper than other sports streaming options in Canada (like Sportsnet Now), at a subscription price of $19.99 per month. Once DAZN works out its network issues, it's likely to be a good bet for Canadian sports fans. But until then, you might want to check out some other streaming services to replace your cable sports channels.
We hope this list of cable TV alternatives in Canada can help you make an informed decision when you're ready to cut the cord and start streaming live TV and on-demand shows and movies. If you want to sell all that we have to offer our Canadian customers at RiverTV, register for your free trial and see why we're becoming Canada's favorite on-demand and live TV streaming platform!