Looking for something new to binge on Slice Network? Or want to be part of the water-cooler chat at work? We've got the list of the highest trending TV shows. We'll give you a hint: there's definitely a theme. Which do you prefer: drama on the water or ridiculously vapid women who make you feel better about yourself?
Below Deck
An American reality series that debuted in 2013, Below Deck is a modern-day Downton Abbey in the Caribbean. Well, sort of…not really. Maybe it's more like Love Boat without a mystery. It follows the lives of a crew who work on a superyacht during charter season.
The superyacht is captained by Lee Rosbach, the actual captain of the boat. His first officer and engineer were also part of Rosbach's original crew before the show. But all other staff were cast for the show for entertainment purposes. And each season, new cast members are recruited for the show.
The show ran for nine seasons with various spinoffs to new locations. Lee Rosbach captains every season with various returning crewmates. They have traveled the Caribbean, Mediterranean, Bahamas, US Virgin Islands, French Polynesia, Thailand, Antigua, Australia, and St. Kitts. With so many seasons to watch, it's definitely binge-worthy.
Why Everyone is Watching Below Deck on Slice Network
Everyone tunes in to the show for the sheer luxury and drama. It is the ultimate in escapism reality TV. The cast can be high drama, the destinations are total eye candy, and the opulence of yacht living is a fantasy worth watching.
Below Deck: Sailing Yacht
A spinoff of Below Deck, Below Deck: Sailing Yacht chronicles the crew of a sailing yacht during the charter season in the Mediterranean. This series is in its third season in Spain, having already traveled to Greece and Croatia in previous seasons.
Captain Glenn Shepard, Paget Berry, and Ciara Duggan were existing crew before the show. All other crewmates were cast for the show, including some previous crewmates from Below Deck seasons. Like the original series, Sailing Yacht is high drama, lavish living, and spectacular destinations.
Why Everyone is Watching Below Deck: Sailing Yacht
The captain Glenn Shepard and chief stewardess Jenna Macgillivray are Canadian. Both fell in love with the yachting lifestyle and are living out their dream of working in the Mediterranean. But a sailing yacht for twelve guests and nine crew can be a small living space that definitely conjures drama, romance, and shenanigans.
Related Link: RiverTV's Channel List
Real Housewives of Orange County
Another American reality TV series, Real Housewives of Orange County (RHOC), first aired in 2006. Since then, the RHOC franchise has aired sixteen seasons and ten spinoff series. RHOC follows the professional and personal lives of a small group of women living in Orange County, California.
The series started chronicling the lives of upper-class women who live glamorously in an exclusive gated community in Orange County. The show started with five vapid, superficial women and then subsequently expanded to include some of their equally horrid friends and other narcissistic women.
Why Everyone is Watching Real Housewives of Orange County
RHOC is escapism into a world of privilege and celebrity. It is a behind-the-curtain look at the reality of trying to maintain a perfect image, which is intriguing, tragic, and ridiculous.
These women have been so spoiled that they have absolutely no concept of reality, self-awareness, or any sense of what's really important, making it a glamour circus spectacle. Their lives are so empty that it makes your life feel not so bad.
Want to binge all of the trending shows? Sign up for RiverTV, which includes many channels like Slice, Food Network, and CBC.
Related Link: The 7 Best Alternatives to Cable TV in Canada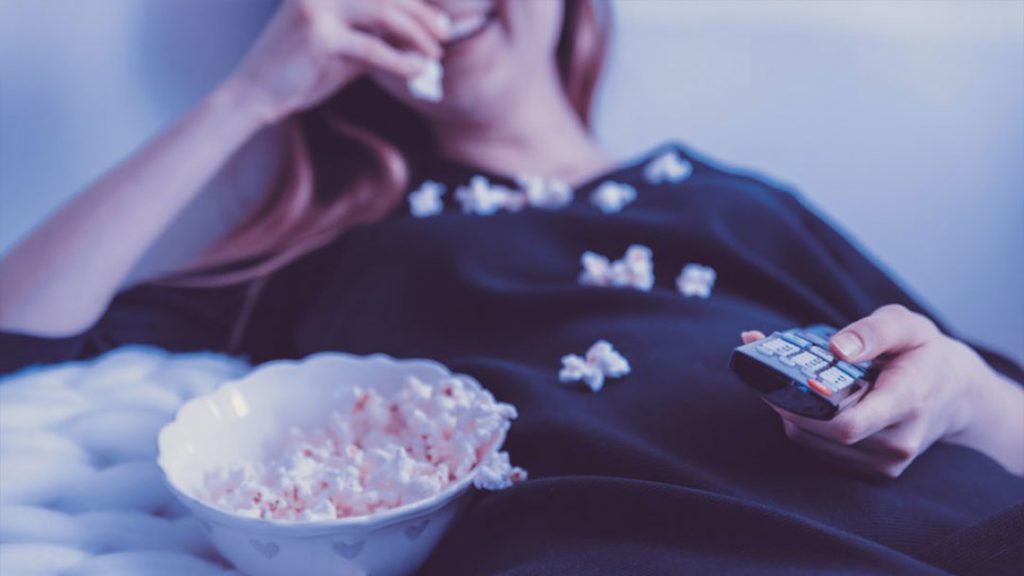 Real Housewives of New Jersey
If you love RHOC, then you should be watching the Real Housewives of New Jersey (RHONJ) on Slice. RHONJ follows sisters and a sister-in-law and their equally glam-tacky friends. There are twelve seasons to binge, showing the upper-class narcissism of the East Coast.
RHONJ just started their twelfth season as a three-part reunion special. The reunion special is a reflection special about season twelve, and the cast gives shockingly more profound commentary on the events of season twelve.
Why Everyone is Watching Real Housewives of New Jersey
You thought Orange County was the high drama? New Jersey follows an Italian-American family of empty-head drama and wealth. First-world problems abound, making the show light escapism. There is something rewarding about watching women who should have class and sophistication and yet have neither.
RiverTV is the best place to access all of your favorite reality TV shows!
Real Housewives of Miami
The seventh spinoff in the Real Housewives franchise, The Real Housewives of Miami, debuted in 2011. It ran for three seasons, following the empty lives of Miami elitist women.
After going on hiatus after season three in 2013, many of the vapid women have returned for a fourth season, which began airing in March 2022. Those being showcased are old NBA star Scotty Pippen's wife, event planner Guerdy Abraira, and an openly gay housewife who married former tennis star, Martina Navratilova.
Why Everyone is Watching Real Housewives of Miami
Despite their bank accounts and celebrity, these women show little class and high drama. Miami housewives are flashy, tacky, and catty, making for great TV. And this season will have the first gay couple on the show, which may or may not bode well for the LGBTQ community. You'll have to be the judge.
Real Housewives of Dubai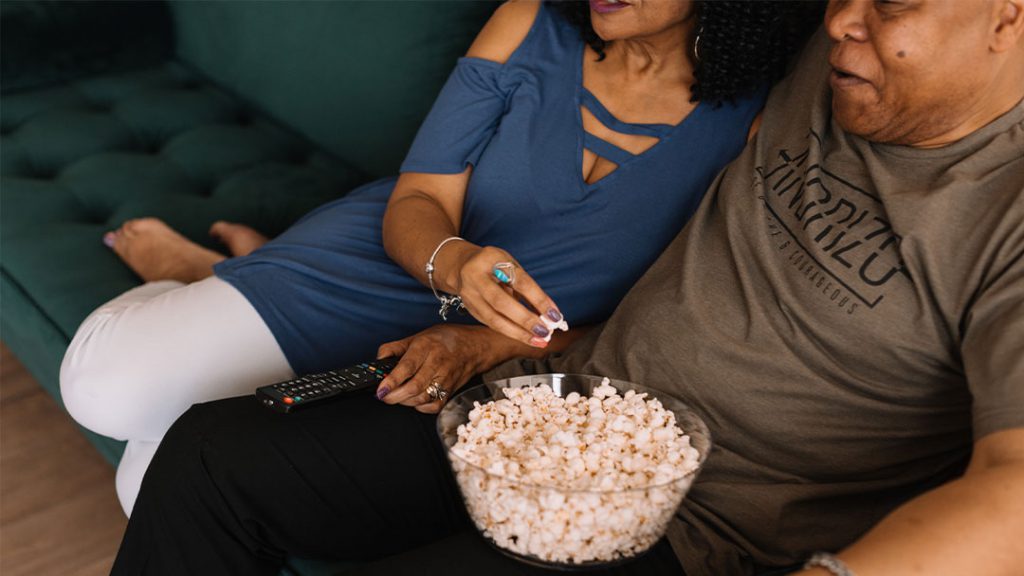 If you've read this far into the article, it should be apparent just how much we adore the drama of the Real Housewives franchise, so it shouldn't be surprising to see yet another one included on this list. Real Housewives of Dubai is the 11th city to hit this top-rated franchise. It follows a dynamic group of women who live the ultimate high life and navigate the exclusive social scene within Dubai's ultra-luxe billionaire's playground.
This fantastic new show is currently only eight episodes into its first season, and the drama and extravagance seem to continue multiplying with every new development in the lives of its cast. The Real Housewives of Dubai will give you a spectacular look into a realm of over-the-top opulence you've never seen before.
Why Everyone is Watching Real Housewives of Dubai
Even with only a few episodes currently available for season one, the Real Housewives of Dubai is already a big hit among many dedicated RH fans. Everyone is eager to get a peek into the lives of individuals who take wealthy and lavish lifestyles to an entirely new level. From business to dining and romance to shopping, these housewives genuinely bring something new to the RH franchise.
While not currently as popular or as highly rated as many of the other RH series, we believe that diehard fans of the franchise will come to love this colorful cast of dazzling ladies as time goes on and we continue to learn more about their extravagant lives.
Real Housewives of Atlanta
We've already talked about four other widely regarded series within the Real Housewives franchise, so we may as well talk about another one of their highly rated series! The Real Housewives of Atlanta was the third RH series to hit the airwaves back in 2008 but quickly became one of the most popular adaptations and is now one of the longest-running series within the franchise to date. The show currently spans fourteen drama-packed seasons detailing the complicated, day-to-day lives of some of RH's most memorable cast members.
Take some time out of your busy schedule to join these high-class Atlanta housewives as they live their extraordinary lives in Georgia's capital and struggle to balance everything from romance to work and family, with plenty of dramatic twists to keep everyone on their toes. While season fifteen hasn't yet been confirmed or denied, the series offers viewers a great chance to go back and enjoy several seasons of content while they eagerly await more news.
Why Everyone is Watching Real Housewives of Atlanta
Many fans would argue that the Real Housewives of Atlanta hasn't lost any of its dramatic appeal, even after nearly fifteen years on the air. The show has seen massive twists and turns as romances and friendships have been tested, broken, and reforged as characters have come and gone. Even if the series doesn't see a renewal for a fifteenth season, people still flock to their living rooms to enjoy reruns and new episodes of this fantastic series.
The Real Housewives Ultimate Girls Trip: Ex-Wives Club
Forget everything you've come to love and expect from the typical Real Housewives series, Real Housewives Ultimate Girls Trip: Ex-Wives Club takes the drama to an entirely new level in this unforgettable installment of the RH franchise.
For the first time since leaving their various Real Housewives series, several of the show's most unforgettable ex-housewives come together for a highly-anticipated vacation in Dorinda Medley's Bluestone Manor, one of the most iconic homes in RH franchise history.
This phenomenal divergence from a typical Real Housewives series will take old audience members down memory lane while giving new fans a peek into the lives of former cast members of several RH series. The show features memorable characters from RH of New York City, RH of Atlanta, RH of Orange County, and RH of Beverly Hills.
Why Everyone is Watching Real Housewives Ultimate Girls Trip
Whether you're a fan of several RH series who's been enjoying everything since the beginning or a new fan just wanting to dip your toes into all of the drama, RG Ultimate Girls Trip: Ex-Wives Club is a fantastic series to binge on the weekend. The show allows people to relive some of the most dramatic moments from each RH series while introducing others to all of the crazy twists, turns, and relationship dynamics that take center stage in each cast member's life.
Love Match Atlanta
The final Slice Network show on our list may not be nearly as long-lasting or expansive as the Real Housewives franchise. However, it's still a fantastic and dramatic series that features an incredible selection of various memorable characters, despite only being in its first season! Love Match Atlanta gives viewers a look into the professional and personal lives of several of the best matchmakers in Atlanta.
Tune in to the show's newest episodes, so you don't miss out on seeing these sought-out love experts help Atlanta's most eligible singles find the romantic partner of their dreams.
Why Everyone is Watching Love Match Atlanta
Love Match Atlanta may be new to the scene, but it's already drawing the attention of many fans who are eager to get a glimpse of the complex and competitive social world of matchmakers trying to find love for their high-profile clients, as well as themselves. Check out this great new show to enjoy a unique set of relationship challenges you won't find anywhere else.
Catch-All of These Trending Shows on RiverTV
RiverTV offers 40 cable-free live TV networks and specialty channels, providing on-demand programming of a wide range of binge-worthy shows, series, and movies. Customize your subscription to get the best access to high-quality, specific content.
Want the best reality TV programming? Try RiverTV for free.
Related Link: 14 Best Canadian TV Shows to Stream