When most people think of television shows, their minds automatically go to British or American shows.
While there are undoubtedly many great British and American TV shows, there is also a wide range of stellar Canadian TV shows that get looked over in favor of British or American ones.
Finding the best TV shows that a country has to offer can be overwhelming, which is why we've created this guide. Read on to learn about the best Canadian TV shows to stream now.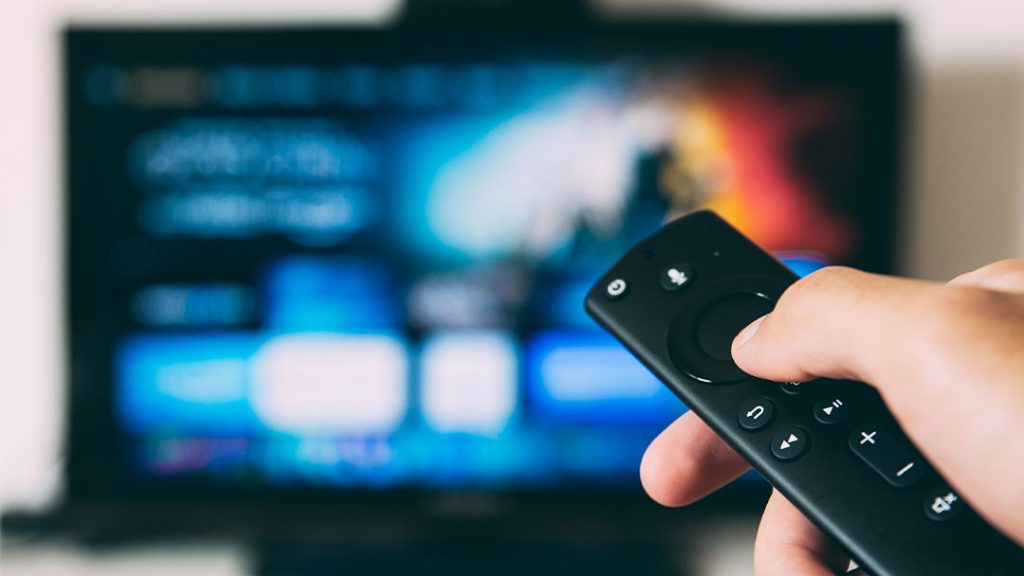 Related: River TV Channel List
1. Schitt's Creek
When most people think of Canadian TV shows, their minds automatically go to Schitt's Creek. Not only does this show offer a stellar ensemble, but it's also heartwarming and hilarious. After all, what could be more adorable than a TV show created by a father and son duo?
The show stars the wealthy Rose family, who loses all of their fortune and is forced to relocate to a small town called, you guessed it, Schitt's Creek. Hilarity ensues when the formerly rich family attempts to integrate with the humble locals of the town.
Schitt's Creek has received a lot of critical acclaim, as it has won 18 Canadian Screen Awards and 2 ACTRA Awards. The show has also received 19 Primetime Emmy Award nominations, and it made history at the 72nd Primetime Emmy Awards by becoming the first comedy or drama in history to sweep all seven award categories. This is the perfect show to stream when you're looking for something feel-good and funny.
2. Kim's Convenience
Kim's Convenience is another great Canadian TV show to stream. A sitcom that ran for five seasons, Kim's Convenience is based on a play by Ins Choi. The series follows a Korean Canadian family who runs a convenience store in the Moss Park neighborhood of Toronto.
Some of the show's setup will make you feel like you're watching a 70s sitcom (in a good way), but the show also has a revolutionary aspect to it in the way it normalizes Korean culture and cuisine. Toronto is one of the most multicultural cities in the world, and this show does a good job of introducing you to one of the city's communities.
3. Workin' Moms
If you sometimes feel like the pressure to be a "perfect" mom is all too much, Workin' Moms is definitely a show that you'll be able to relate to. Workin' Moms features a star-studded cast that includes Juno Rinaldi, Dani Kind, Jessalyn Wanlim, and Catherine Reitman.
The show centers around these women as 30-something mothers attempting to balance life, love, family, work, and everything in between. While the show may remind you a bit of Desperate Housewives, it's unique in that each character in the show has their own way of dealing with the complexities of motherhood.
Funny, sarcastic, and honest, Workin Moms is the perfect show to brighten your day (whether you're a mom or not!).
Related: The 7 Best Alternatives to Cable TV in Canada
4. Wynonna Earp
If you're a fan of the Walking Dead and are looking for another great zombie apocalypse show to watch, then you need to check out Wynonna Earp. The show is based on a comic book created by an American writer.
Wynonnna Earp offers a unique twist to the typical zombie story by casting a female as the fierce protagonist. The story follows Wynonna as she attempts to defeat the hungry zombies. The show offers a lot of fun supernatural elements, as well as a fast-paced plot that will keep you on the edge of your seat.
However, Wynonna Earp isn't all just fun and zombies. The show also manages to tackle family, relationships, and legacy issues.
5. Trailer Park Boys
For those who appreciate the mockumentary style of The Office or Parks and Recreation, Trailer Park Boys should be the next show on your list. Trailer Park Boys follows the hilarious antics of trailer park residents Ricky, Bubbles, and Julian, as the trio undertakes a series of petty crimes with hopes of earning more money.
Inevitably, things take a turn when these trailer park residents find themselves in sticky situations, typically thanks to the villain trailer park supervisor, Jim Lahey. Trailer Park Boys has 12 seasons, and each one is an absolute laugh fest.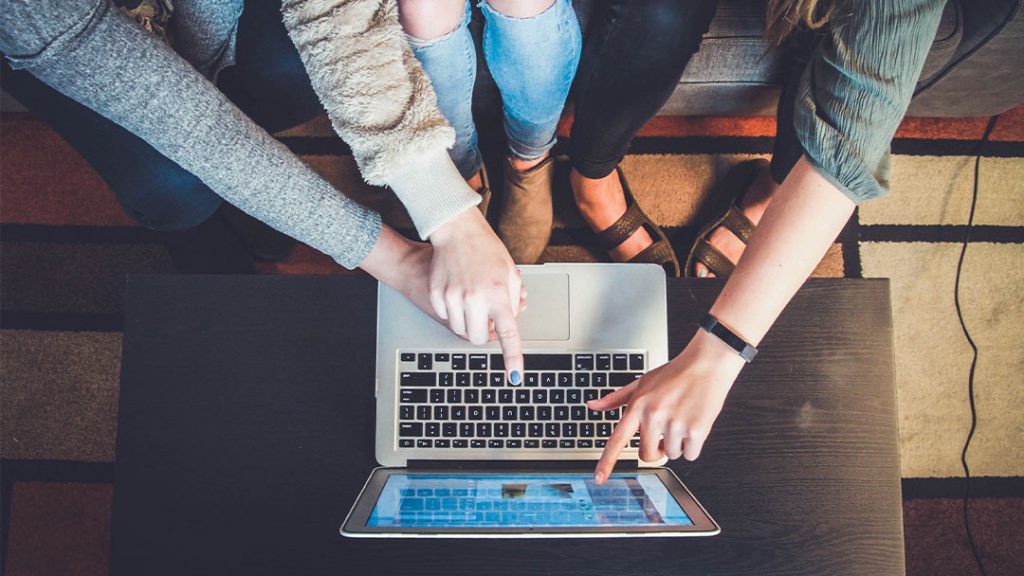 6. The Tudors
Were you left feeling dissatisfied after the ending of Game of Thrones? Are you anxiously awaiting the next season of The Crown to drop? If the answer is yes to either of these questions, then it's time to check out The Tudors.
The Tudors is a loose retelling of the Tudor dynasty, specifically, King Henry VIII and his infamous six wives. The show packs some considerable star power, with cast members including Henry Cavill, Natalie Dormer, and Sarah Bolger.
If you love a period piece served with a generous dose of betrayal and scandal, this is the show for you. Just beware- the show definitely takes some liberties regarding historical accuracy!
Are you trying to decide between cable and a streaming service? Click here to find out which one is better!
7. Alias Grace
Drama? Suspense? Murder? Alias Grace offers it all. The series is based on the 1996 novel of the same name written by Margaret Atwood.
The show tells the story of Grace Marks, an Irish immigrant and domestic servant who is accused and convicted of murder. Interestingly, the show is based on a real murder that took place in Canada in 1843. The real-life murder case is well-known in Canadian history, holding a similar notoriety level that Lizzie Borden has in the US.
The TV series takes place in flashbacks, with Grace recounting the murder after she's been in prison for it for 15 years. This is the third book by Margaret Atwood to be adopted into a series, with the other two being The Handmaid's Tale and Wandering Wenda.
8. Anne With an E
If you were a fan of Anne of Green Gables, then you need to check out Anne With an E. Anne With an E is essentially the Canadian version of this book series/TV show. The Canadian version retains most of the major elements of the original idea.
Throughout the series, viewers follow the adventures of an orphaned girl and her life in the 19th century on Prince Edward Island. If you like teen dramas and coming-of-age stories, Anne With an E is definitely worth checking out.
9. Can You Hear Me?
French is the first official language of Canada, and 22.8% of the population speaks French. Most of these French speakers reside in Quebec, where the show Can You Hear Me? takes place.
Can You Hear Me? follows the lives of three best friends, Carolanne, Fabiola, and Ada, as they navigate their day-to-day lives in a low-income neighborhood in Montreal. This is a great show about the everyday struggles many people face.
We see the girls try to navigate housing, familiar struggles, and therapy as they find comfort and strength in their friendships. This dark comedy is raw and honest, and you'll probably find yourself binging all three seasons in one day.
10. Between
If you're looking for a great science fiction drama, then Between may just be the show for you. Between follows the life of Wiley Day, who is a pregnant teenager and the daughter of a minister.
While this description may make the show sound more like a drama series than a sci-fi one, trust us, there are plenty of supernatural elements. As a mysterious disease begins killing anyone in the town under the age of 22, Wiley Day needs to figure out what to do.
The series explores many important themes, such as the desire to escape, the government's relationship with its citizens, and the effects of teenage angst. The series is just two seasons, so it's another one you can binge relatively quickly.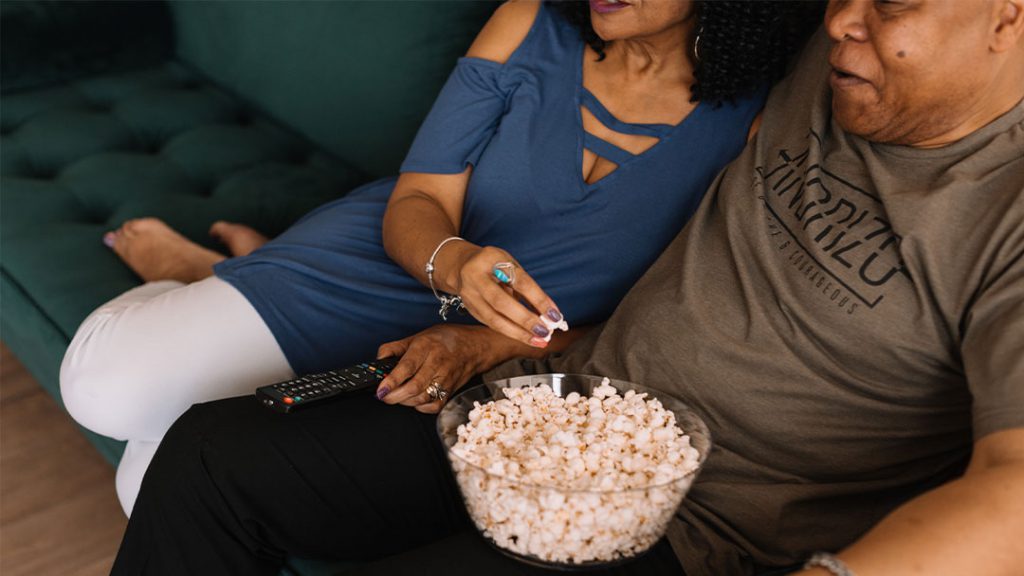 11. Corner Gas
If you're looking for something a bit more lighthearted than an apocalyptic television show, then you need to check out Corner Gas.
Before Schitt's Creek hit the small screen, Corner Gas was the Canadian comedy series to watch. The show ran for five seasons between 2004 and 2009, and like Schitt's Creek, it's another hilarious show that focuses on life in a small-town.
Something that viewers seem to love about this show is that Brent Butt, the show's creator, presents his small town characters as goofy yet also fully fleshed-out and three-dimensional.
Corner Gas is a gentle, charming character comedy set in Dog River, Saskatchewan. The show revolves around Brent, who runs the town's only gas station, and Wanda, who works as a retail assistant at the station.
Another central figure is Ruby, who owns the adjoining coffee shop, which also happens to be the only one in the town. If you're looking for a feel-good comedy, Corner Gas is definitely worth checking out.
Related: Stop Paying for Bad Cable TV
12. Little Mosque on the Prairie
Little Mosque on the Prairie was a groundbreaking series when it aired back in 2007, as it was one of the first shows in North America to focus on the Muslim community.
Little Mosque on the Prairie is a sweet and easygoing show that follows a small Muslim community in a small town in Saskatchewan where the residents worship a makeshift mosque set inside a Christian church.
The title is a play on the name of the classic American book and series Little House on the Prairie. However, the two series are not related, save for the title.
The show has a really fun cast of characters, and it explores a range of themes that you won't get to see on many other TV shows.
It explores the interactions of Muslim and non-Muslim townspeople, as well as the contrast of conservative Islam views with more liberal interpretations of the religion. Little Mosque On the Prairie ran for six seasons, so this show will keep you entertained for a while.
13. Travelers
Travelers is another great show to check out if you're in the mood for something sci-fi and dystopian. While dystopian stories tend to be a bit bleak, Travelers is unique in that it has a sliver of hope to it.
Travelers is about a rag-tag group of individuals from the future who come together in hopes of preventing the disastrous fate of the earth. They do this by sending their consciousness back into time and into 21st-century people, sort of like the American show Quantum Leap.
Not only does the group need to keep their attempts to save the world a secret, but they also find themselves entangled in the lives of the people they meet in the 21st-century, making for some good drama.
14. Second Jen
Shows about best friends attached at the hip always seem to be a hit – Broad City, Beavis and Butthead, Pen15, etc. – and Second Jen is no exception.
Second Jen follows the lives of Mo and Jen, two best friends who are attempting to brave the world as they move out of their sheltered homes and away from their overprotective Asian-American families.
The show was created by Amanda Joy and Samantha Won, women who decided to create their own show after finding it hard to land roles as Asian actresses. The show explores female friendship, as well as the clash between reserved upbringings and the freewheeling outside world.
Best Canadian TV Shows: Time to Start Streaming
As you can see, there are many great Canadian TV shows worth checking out. Now, it's time to start streaming and enjoying some great television!
If you're looking for a reliable streaming service so you can get your fix of Canadian television, check out River TV. Click here to get a free trial!