Picture the beautiful town of Margate. It's a gorgeous coastal town in the southeast of England where many locals go to escape the hustle and bustle of the city in favor of a little peace and relaxation. However, just because people go there to seek out rest and relaxation doesn't mean that's what they'll find there.
This is what happens in the British comedy television series Dreamland. In it, a group of sisters and their mother head out to Margate. While there, they are forced to deal with each other and the secrets they've been holding back.
This leads to some stellar dark comedy. Watching this dysfunctional family work through their issues is a fantastic time the whole way through. With all of this drama and humor, you'll feel like you're watching a reality TV show yet end up enjoying it even more.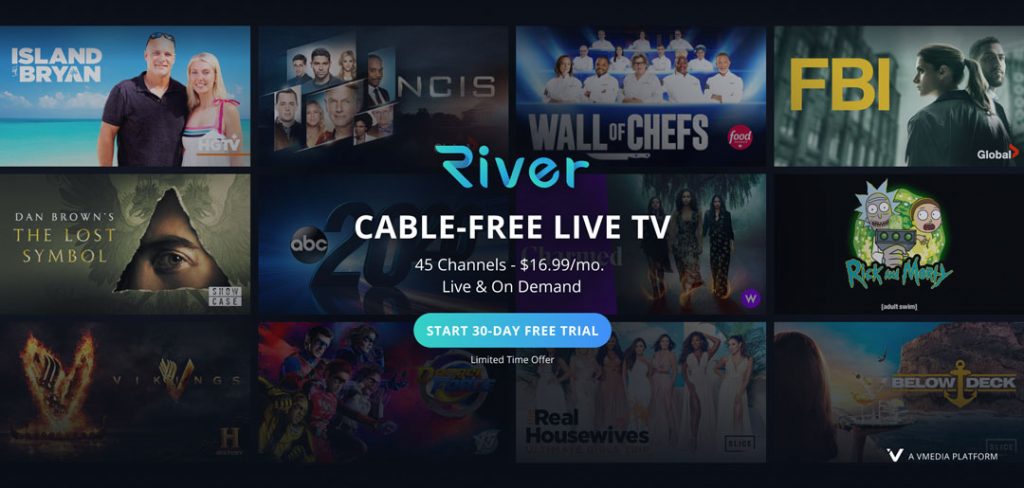 Dreamland: Plot
Dreamland follows the story of a family. This family's story starts with Trish, who is about to have her third child and really wants this one to be a girl. The rest of her family wants to support her, and with that, their adventure begins.
Trish, two of her three sisters, their mother Cheryl, and their Nan all head to the coastal town of Margate. There, they plan to use their combined efforts, along with the relaxing nature of this idyllic destination, to "manifest" a girl for Trish.
These plans go awry when Mel, another sister, shows up in Margate. Not only does her presence threaten to ruin their time together, but it also threatens to destabilize the family as a whole. In the end, the family's trip to Margate may have opened a Pandora's Box that they never expected.
Related: Top Shows to Binge Watch This Summer
Dreamland: Cast
Mel is played by Lily Allen. Mel is the enigma in the family group. She returns to Margate after living in Paris, bringing other mysteries of her life with her.
Trish is played by Freema Agyeman (Doctor Who). Trish is the oldest of the group of sisters. She is pregnant for the third time and is desperate for a girl. It is her pregnancy that sparks the group's trip to Margate.
Clare is played by Gabby Best (Cheap Cheap Cheap). Clare is the family's rock. She is sturdy, reliable, and capable of taking on everyones' baggage, even if it does wear on her over time.
Leila is played bu Aimee-Ffion Edwards (Peaky Blinders). Leila is the youngest sister. She is kind, outgoing, and a little naive.
Cheryl, the sisters' mother, is played by Frances Barber (Whitstable Pearl, Silk, Doctor Who). Cheryl is going about her own changes in life and dealing with some things she hasn't told her children yet. She is forced to balance these new developments with the drama that is playing out among her daughters.
Nan is played by Sheila Reid (Benidorm). Nan is often described as a "legend" of Margate. She is a larger-than-life figure in the family and outside of it.
Spence, Trish's partner, is played by Kiell Smith-Bynoe (Ghosts). Spence is the other half of the seemingly well-put-together pair. However, he ends up tested by the trials of the family's big trip.
Samantha Bond (Downton Abbey) plays Orla, one of the show's guest stars.
Want to catch up on Dreamland? Try RiverTV for free with our 30-day trial.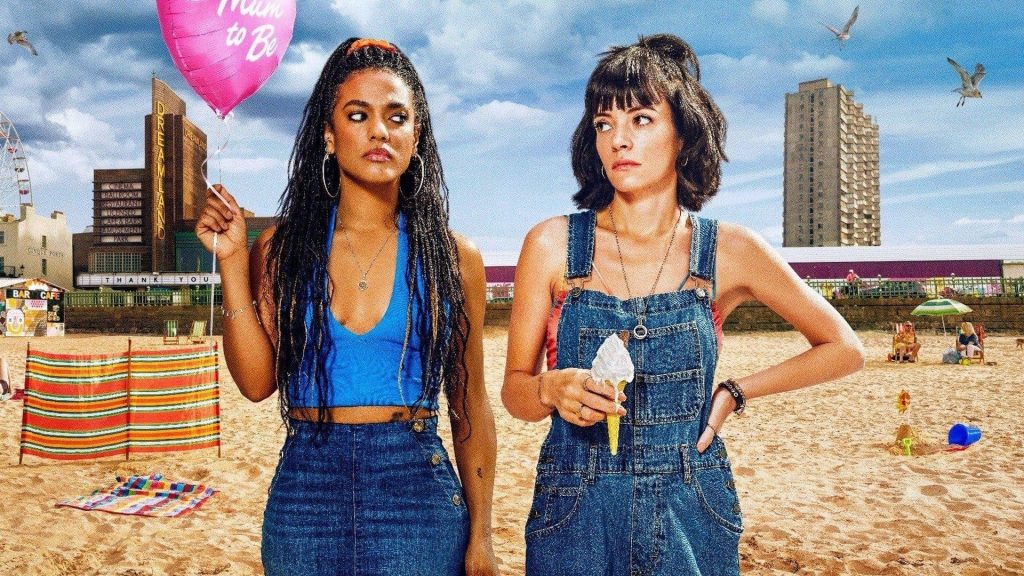 Dreamland: Reaction
Reviews for Dreamland are generally positive. The show holds an 86% on Rotten Tomatoes and a 6.3/10 on IMDb.
Many critical reviews focused on the show's usage of the family. Since the show isn't afraid to go in a darker route and, therefore, show the bad side of family dynamics, it feels more realistic than many similar shows. You get to see the hurt and pain that only a family can inflict upon itself. Meanwhile, on the flip side of this, it also makes the heartwarming moments all the more memorable.
However, other critical reviews are less glowing. The Guardian's review claims it is "nothing to write home about" and states that it falls short of the film it is based on.
Is Dreamland Getting Another Season?
The season finale of Dreamland is an absolute bombshell of an episode. It finally reveals the mysteries of many of the show's major secrets and sees them all come to their climactic conclusion.
When it comes to a second season, it seems unlikely the show will continue, as many of the major plotlines have reached their obvious endpoint. Despite this, it is still a possibility for the series to continue, given that the show's conclusion opens up a new door that the series can walk through.
However, as of now, a Dreamland Season 2 has not been confirmed.
Related: Catch 'A Million Little Things' Final Season Return
How to Watch Dreamland in Canada
Dreamland started airing on July 24 on W Network in Canada. The series continues to air episodes on Monday at 9 pm E/P. This makes it one of the many stellar shows you can watch on W Network.
You can catch up on the full series with RiverTV. RiverTV lets you watch W Network digitally on Channel 11. It also gives you access to W Network shows on demand.
So, you can use RiverTV to catch up with Dreamland immediately. Then, you'll be able to watch the last few episodes as they premiere. All in all, this is easily the best way to watch this show, and ends up being a better alternative to cable.
Is Margate From Dreamland a Real Place?
Margate is a real place that you can find on a trip to England. The real location and the culture around it form the basis for many of the show's plotlines and the tone of the show's setting. It is a major vacation destination for locals.
Curious about the other shows, movies, and more you could be watching with RiverTV? Check out our channel list to find your favorites.
More About Dreamland
Dreamland stands as a unique show because it is Lily Allen's acting debut. Lily Allen is primarily known for her music, with songs like "Smile" and "Not Fair" being a few of her standout hits. Despite her musical start in stardom, she actually has roots in film. Keith Allen, her father, is an actor, and Alison Owen, her mother, is a film producer.
Dreamland is also notable because it is based on a short film. The film, Morgana Robinson's Summer, deals with a similar premise but does so with far less time to expand on the characters and themes.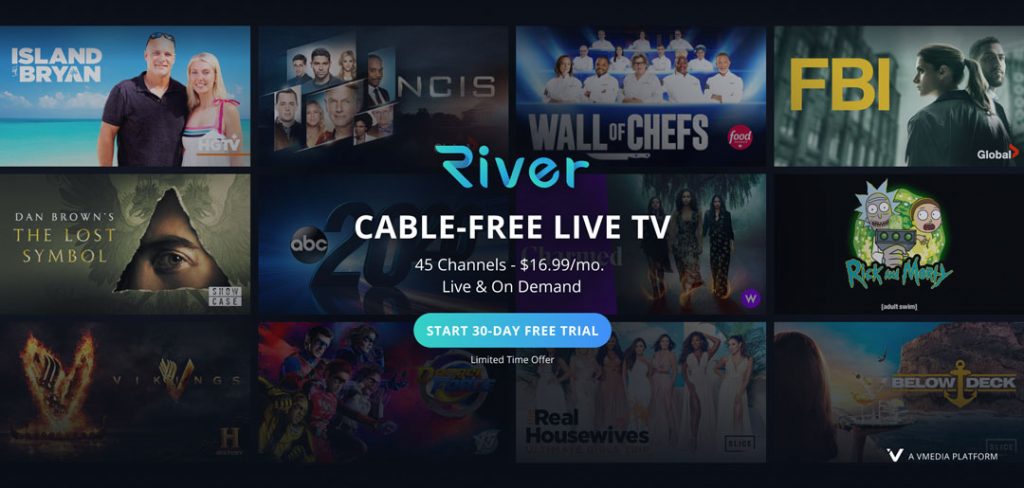 Watching Dreamland
Dreamland offers laughs, mystery, and a storyline that will keep you going the whole way through. Whether you're a fan of the tension of family drama or the humor that comes with it, Dreamland isn't one to miss.