Your 2022 to-watch list needs an update. We've got the 8 best Global television network shows just waiting to be enjoyed!
The pandemic has totally changed how we look at entertainment. With more of us staying at home, more viewers are eager to improve their watch lists. What sort of show gets you pumped at the end of the workweek? Whether you like comedy or intense drama, we've got you covered.
Below are our 8 best Global TV shows for your upcoming binge session. We cover a variety of genres to ensure you'll have at least one great pick!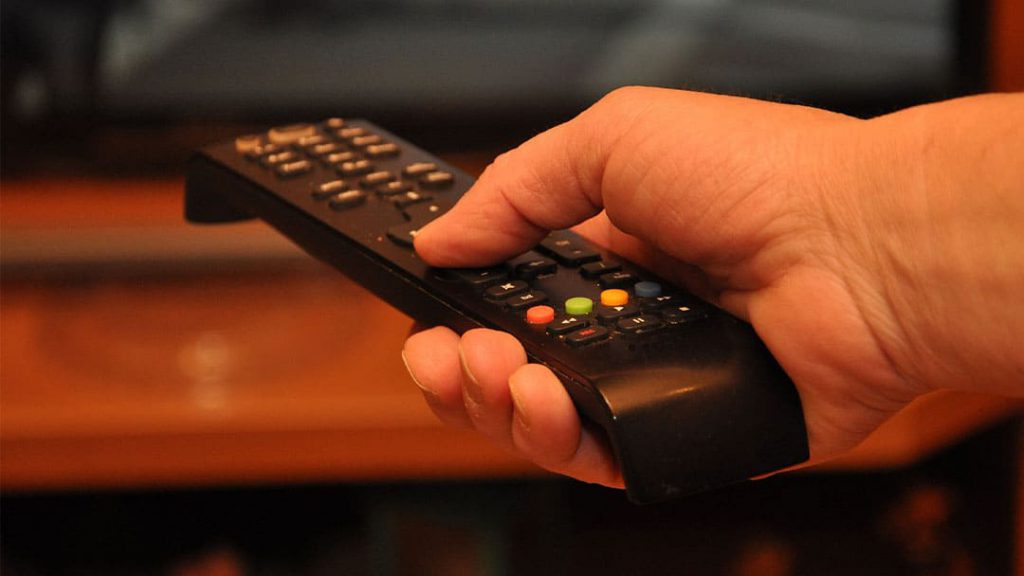 Survivor
Are you eager for a thrilling, action-packed series to wrap up your workweek? Survivor is one of our top picks for Global TV Shows.
This reality competition series revolves around a group of castaways on a distant island. Each season everyone competes for a whopping million-dollar prize. Not only is this an incredibly fun show to watch, Survivor has been nominated for dozens of Emmy awards. From impressive sound mixing to impressive challenges, you'll never be bored once you tune in.
You don't need to be limited to Netflix. Check out Survivor on Global TV if you're a fan of reality television, survival challenges, and unpredictable outcomes!
Related: RiverTV, Canada's Premier Live & On Demand TV Streaming Service, Announces 30 Day Free Trial Offer
SNL (Saturday Night Live)
We could all use a good laugh these days. Saturday Night Live (also known as SNL) remains a bright beacon in the stressful work week.
This show has been around for around four decades, standing out for its commitment to clever set-ups and celebrity appearances. Enjoy a wide range of skits, sketches, and even musical numbers when you tune in. We find it impressive how consistently Saturday Night Live manages to tune in to popular culture on such short deadlines!
You'll have a slice of everything funny when you tune in with Global TV. If you're hankering for some good comedy and thoughtful insight, Saturday Night Live will be a breath of fresh air.
Want to watch the best shows on Global TV? RiverTV now offers a free 30-day trial for your first month of entertainment so you can watch what's on Global TV anywhere.
FBI
Do you find yourself fascinated by the hard work of today's federal investigators? FBI is not a show for the faint-hearted, diving deep into the chilling work of today's hardworking agents.
This show is from the same creators of the famous Law & Order series, following a similar path in approach and brutal honesty. This show is incredibly fast-paced and filled with dramatic moments, enough to keep you on the edge of your seat every episode. Make sure not to have any children around, as this show can get gory and very tense!
Ready to get sucked into a whirlwind of crime and revelations? Tune in to FBI to scratch your itch.
Related: 10 Best Ways to Watch TV Shows Online in Canada
Getting quality entertainment shouldn't be a frustrating process. We simplify today's streaming services by offering comprehensive bundles with a 30-day trial.
Big Brother Canada
If you're curious about a more unique premise than the first few offerings, consider Big Brother Canada. This entire series is built on the concept of trying to avoid being kicked out by housemates.
While this topic may seem basic, some of the best ideas are the simplest! Big Brother Canada is already on its tenth season and is beloved for its eclectic character cast. Every episode will have you fascinated by the everyday drama that comes with living in a cramped abode with complete strangers.
Come one, come all! If you're in love with reality television and niche subjects, Big Brother Canada is for you.
Want to watch the best shows on Global TV? RiverTV now offers a free 30-day trial for your first month of entertainment so you can watch what's on Global TV anywhere.
New Amsterdam
Are you in love with medical dramas? If you've ever watched House or Grey's Anatomy, you'll adore New Amsterdam.
The premise revolves around a revolutionary doctor challenging the medical bureaucracy to help everyday patients better. This impeccably written medical drama consistently turns heads for its witty writing, memorable characters, and dramatic scenarios. While it's recently hitting its last season, you can get caught up when you sign onto Global TV.
Give yourself high-quality entertainment that hits every high note. Check out New Amsterdam next time you're in the mood for a little bit of everything.
NCIS: Hawai'i
NCIS: Hawai'i is an American drama that's drawn global popularity and has an average viewership of 8.29 million. A spinoff of CBS's NCIS, NCIS: Hawai'i cleverly blends intriguing mysteries set in beautiful Pearl Harbor, Hawaii. The show's appeal comes from following a diverse team of special agents as they investigate high-profile Navy crimes involving national security, military personnel, and island mysteries.
Each episode introduces a new criminal investigation the team must solve while developing longer plots and drama between the characters. The show does an amazing job of creating tension between mainland transplants and local agents as they navigate cultural differences and personality conflicts.
NCIS: Hawaii debuted in 2021 and was the first spinoff of NCIS in seven years. Renewed for a second season, the show will return on September 19, 2022, with almost all of the original cast. Now is a fantastic time to binge the first season in anticipation of what's to come next for the Pearl Harbor team.
The NCIS: Hawaii Cast
Vanessa Lachey anchors this series as the lead special agent, who is a young woman of colour. The full ensemble offers a variety of relatable characters, including LGBTQ characters and themes. Lachey plays Jane Tennant, a tough-as-nails special agent who leads her team of complicated yet skilled agents.
The main cast that rounds out the special agent team includes:
Alex Tarrant plays Kai, a Hawaiian who returns to Hawaii because of his dad's health.
Yasmine Al-Bustami plays the rule-breaking special agent Lucy.
Jason Antoon plays Ernie, the tech expert.
Noah Mills plays the second-in-command special agent Jesse.
Tori Anderson plays the menacing CIA agent Kate.
Season two promises great chemistry between Jessica and Ernie. Season two is already under production, and it's shaping up to be an exciting new storyline after a climactic finale to season one.
Related Link: RiverTV's Channel List
FBI: International
FBI: International is another new global phenomenon. This 2021 debut American drama follows an elite FBI fly team that completes various missions around Budapest. Their goal is to protect Americans across international borders. The debut opened with over 6 million viewers, making it an instant success.
The show's main appeal comes from the team's disadvantage of not being able to carry guns. So the team must use cunning, brawn, and intelligence to protect the United States and its citizens. Each episode tackles a new mission that reflects cases the FBI faces internationally.
Audiences really connect to the show and its characters for the escapism and fantastic locations around Budapest. Who wouldn't want to stop terrorists from holding Americans hostage or protecting a US Attorney General during a critical international meeting?
The FBI: International Cast
What makes the show so great is the chemistry between cast members. Because they shot on location in Budapest, the actors formed strong friendships off-screen, which lends to their chemistry on screen. The lead cast that makes up the fly team includes:
Luke Kleintank plays the dedicated team lead Scott Forrester.
Heida Reed plays second-in-command Jamie Kellett who has an extensive informant network.
Carter Redwood plays Andre Raines, the special agent specializing in finance and accounting to track criminal activities.
Vinessa Vidotto plays Cameron Vo, the newest agent specializing in strategy and interrogation.
Christiane Paul plays Katrin Jaeger as their Europol multi-linguistic liaison.
FBI: International has been renewed for a second and third season. The second season will come out sometime next year. Christiane Paul isn't returning for season two. Eva-Jane Willis will take Christiane's place by playing Megan Garretson, a street-smart Europol agent.
Want a streaming service that has all your favourite shows? Sign up for RiverTV, which includes these globally trending TV favourites.
Related Link: The 7 Best Alternatives to Cable TV in Canada
Days of Our Lives
Days of Our Lives is one of the longest-running American drama series on TV today. The show has run for 57 seasons and has won 58 Emmy Awards. The show debuted in 1965 as a half-hour show but expanded to an hour in 1975. With over 14,000 episodes, the series still maintains its appeal through great storytelling and relatable narratives that reflect modern society.
Set in the Midwestern fictional town of Salem, the series revolves around five core families, the Bradys, DiMeras, Carvers, Kiriakises, and Hortons. These families endure a lifetime of mystery, tragedy, romance, and adventure. The show airs daily, giving you a one-hour glimpse into the crazy drama that surrounds these families.
The show has been renewed through 2023 and continues to draw a daily viewership of over 1.6 million. Its appeal comes from its portrayal of realistic contemporary families whose stories, all be it over the top, address themes and issues that families face today.
The Days of Our Lives Cast
The ensemble cast currently has over thirty-two members. Some of the members have been on the show for decades. Bill Hayes and Susan Hayes, onscreen and off-screen married couple, have been a part of the show since 1970 and 1968.
Another long-standing cast member John Aniston, Jennifer Aniston's father, has played a lead role on the show since 1985. But Suzanne Rogers wins the honour of longest-running cast member, playing Maggie Horton since 1973.
Every year, the show breathes new life into its storylines with fresh new faces to portray new heartthrobs and villains. Characters often come and go on the show. You never know who might show up dead or lost. But even after the characters die, they can reappear years later in the show. Jack Deveraux has come back from the dead four times!
In 2022, fans have highly anticipated the return of Jennifer Horton Deveraux, a long-standing fan-favourite character currently played by Cady McClain. This upset fans, though, because they expected the return of actress Melissa Reeves who played Jennifer's character the longest on the show.
Want the best live TV and popular on-demand programming? Sign up for a free trial of RiverTV.
Related Link: 14 Best Canadian TV Shows to Stream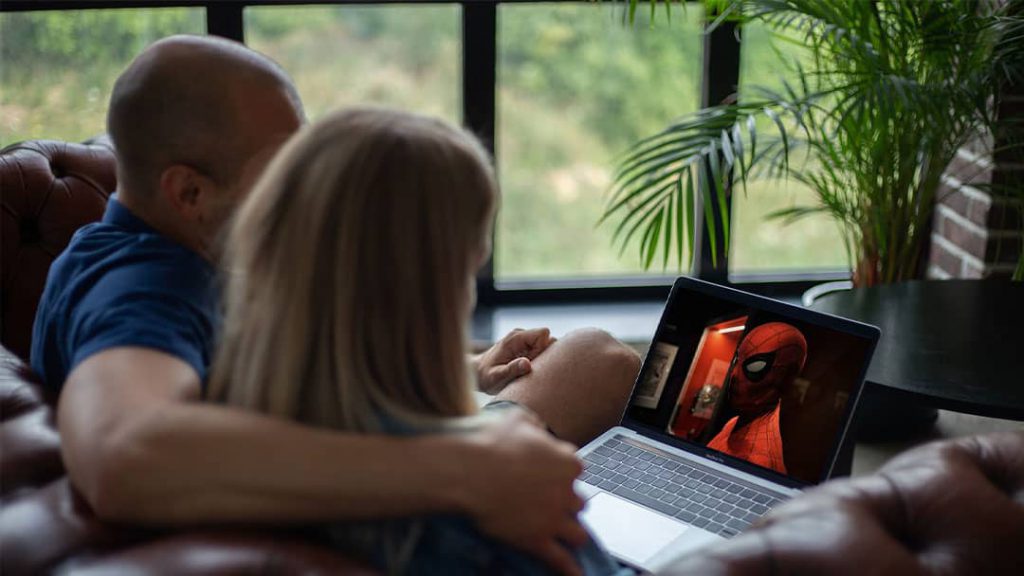 Best Global TV Shows Takeaway
There's so much fantastic content out there, sometimes it's hard to pick! Our 8 best Global television network shows are the tip of the iceberg, but they're a great place to start.
Global TV is a great pick due to its range of high-quality entertainment. You get comedy, medical dramas, and reality television all in one spot. We highly recommend the following shows when you sign on to Global TV:
Survivor
Saturday Night Live (SNL)
FBI
Big Brother Canada
New Amsterdam
NCIS: Hawai'i
FBI: International
Days of Our Lives
If you want to watch even more, check out our program offerings to make sure you're covered for your next show night!
River TV offers hassle-free live and on demand streaming to its customers. It is a great affordable option and easy-to-use service with 45 popular channels and featuring a large variety of top series, dramas, movies, lifestyle & reality shows, kids cartoons, news and more to choose from . River TV offers all this more with low data usage numbers and quality programming.
We appreciate our customers – start now and get a free 30-day trial for your first month of entertainment! This service is available coast to coast and provides tons of viewing enjoyment for many homes across Canada.