There are a million shows to watch and only so much time in the day. When you need help narrowing down your entertainment list, HGTV is ready to deliver.
This network is well-known for their varied approach to entertainment. You have shows based on interior decorating, niche subjects, and fun twists on everyday life…just to say the least! There are plenty of great shows just waiting for you to tune in. We're ready to help.
With Canadian housing prices on the rise, there's growing interest in this thriving real estate market. Below are our top picks for the 10 best HGTV shows.
Want to Watch the best shows on HGTV? RiverTV now offers a free 30-day trial for your first month of entertainment so you can watch what's on HGTV anywhere.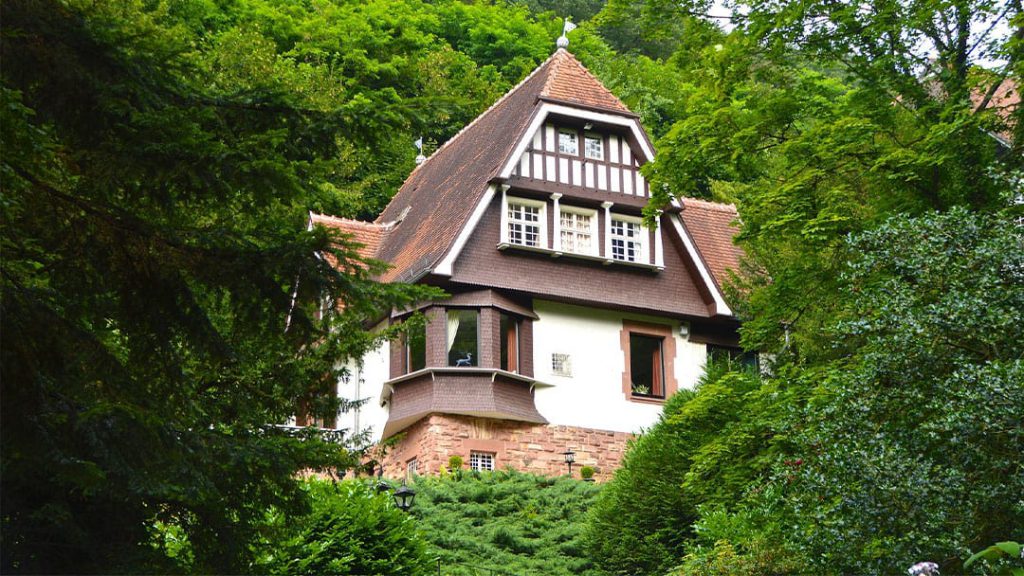 Rock Solid Builds
Are you a fan of home renovation and interior decorating? Rock Solid Builds is one of the best choices for viewers who want to brush up on their renovation know-how.
What makes this show stand out from all the other home renovation shows is the setting and the approach. Rock Solid Builds is a reality series established in Canada, with several stories set around Newfoundland and Labrador. This beautiful country is matched only by the artistic commitment of the showrunners.
Embrace your love of open lakes, snowy weather, and lush forests when you tune into Rock Solid Builds. Not only will you be inspired to brush up your own home, you'll learn a few new tricks along the way. Sounds like a win-win to us!
Related: How To Watch Global TV Without Cable Anywhere
Pool Kings
It's time to embrace your love of niche topics. If you're a pool fanatic – or are considering installing a pool someday – you'll have to tune into Pool Kings.
This series is a blend of reality television with a DIY-style approach. This creative show is committed to the art of building, designing, and installing pools of all shapes and sizes. You'll see pools with stellar designs, lush accessories, and unique additions. Some episodes explore similar constructions such as grottos and waterfalls.
Pool building is an art form all its own. Check out Pool Kings next time you're thirsty for some quality niche entertainment. You might find yourself wondering how you can spruce up your home for your next DIY project.
Related: Best Netflix Alternatives in Canada
Want to Watch the best shows on HGTV? RiverTV now offers a free 30-day trial for your first month of entertainment so you can watch what's on HGTV anywhere.
Building Off The Grid
Are you thinking of crafting an entirely new remote life out in the wilderness? Perhaps you're a traveler that likes to take the rugged path. Building Off The Grid is a great way to scratch the itch of wanderlust.
This HGTV show stood out to us for its fantastic set-up and highly skilled crew. Each episode of Building Off The Grid revolves around a simple topic: create a comfortable, liveable home in the most inhospitable environment. Boasting tight deadlines and disagreeable weather, each minute will have you on the edge of your seat.
Expand your horizons with this exciting series. Building Off The Grid is our top recommendation for fans of the wilderness, home renovation, and rugged determination.
Related: 10 Best Ways to Watch TV Shows Online in Canada
Home Town
If Building Off The Grid is too intense for you, consider Home Town for your next binge session. This relaxing series combines the best of home renovation with a slice-of-life approach.
Home Town revolves around a skilled couple and their ongoing journey to provide families with new homes. More specifically, this show focuses on renovating old homes to better accommodate first-time buyers, new families, and elderly residents. This thoughtful show takes an everyday problem and dives deep into the little details.
Home Town is an engaging and relaxing watch for the artistic viewer. You might even get inspiration for your next home!
Want to Watch the best shows on HGTV? RiverTV now offers a free 30-day trial for your first month of entertainment so you can watch what's on HGTV anywhere.
Love it or List it Vancouver
Let's wrap up the list with Love It Or List It Vancouver. This show takes the homebuying process and turns it into a sharply written show that's endlessly entertaining.
Buying a home is just as much about the journey as the result. Love It Or List It Vancouver's two leads go from home to home helping homebuyers figure out whether to stay put or move out. The goal is to ensure that each homebuyer is making the best possible decision for themselves and their loved ones.Are you a big fan of the behind-the-scenes details of buying homes? Love It Or List It Vancouver will scratch all those itches.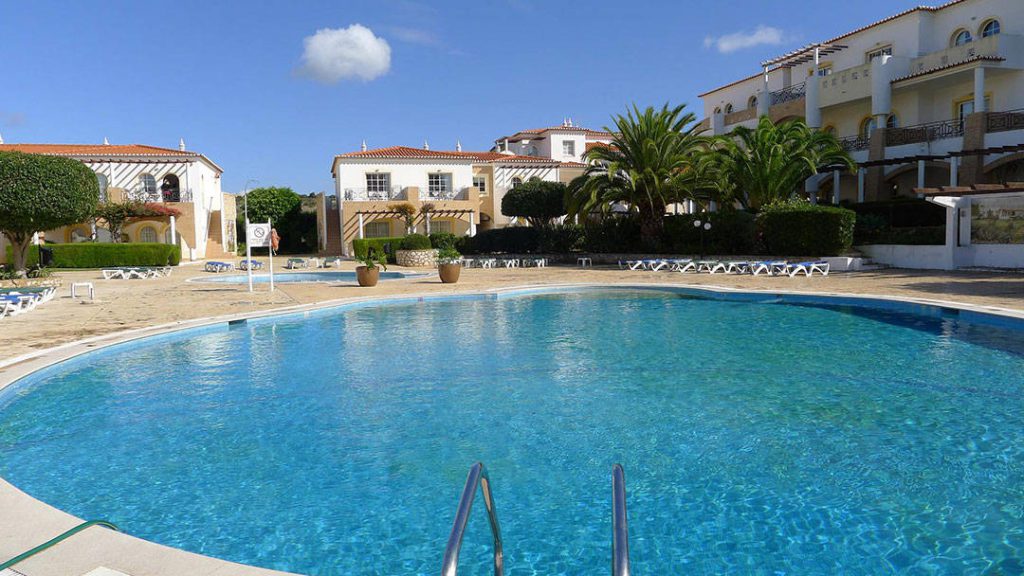 The Great Giveback
Released by Universal Music Canada, This touching series brings back together on screen Melissa McCarthy and her cousin Jenna Perusich, but this time as co-hosts. We all know McCarthy for her hilarious natural humour presented through comedy, acting, and producing. She's also a fashion designer and flea market enthusiast. With the help of fellow actress Perusich, they developed a show about life with real people and their true stories.
They learn and share with the audience real stories, touching, heart-warming tales of exceptional people nominated and surprised by loved ones and the crew. The lovely Melissa McCarthy and design-savvy Jenna give back to those who selflessly gave to others. Together, they transform these deserving individuals' homes and lives.
Watch and spread love and kindness with HGTV's new make-over hit, The Great Giveback, with Melissa and Jenna. Watch them give back to mothers, law enforcement officers, veterans, nurses, and more amazing people who have changed the lives of others.
Battle on the Beach
Somehow, year after year, HGTV continues to bust out with these creative ideas for home renovation shows. Battle on the beach is another hot building series, and it's back for season two!. Three skilled teams take to the sunny shores of Texas to renovate and remodel identical beachfront properties. The teams' will compete to impress the judges, Sarah and Bryan Baeumler, with their fabulous new remodels. With expert help from Ty Pennington, Alison Victoria, and Taniya Nayak, the teams can walk away with a cash prize of 50,000 dollars.
To keep the competition fair, each property will be the same blank canvas in the beginning. One of the unique things about beach houses is they don't ever look exactly the same. This show shows that although beach houses envision a certain summer style, there is actually a variety of styles of beachfront properties you will get to see.
Check out the hottest summer upgrades with Battle on the Beach Season Two. In the season premiere, "Clash of the Kitchens," the heart and soul of every home gets a redo. Watch Pennington work magic with business partners Wally, Jacqueline, and the other teams to rock their new remodels. Along the way, learn smart tips from the teams and get inspired in your own beachfront home.
Watch Battle on the Beach on River TV.
Gut Job
HGTV "Gut Job" is not like any other series of its genre, and it is that much better. Pro-athlete turned pro- builder Sebastian Clovis is on an important quest to guide homeowners through the most massive renovations of their lives. Through his love, support, and creativity, he puts out a show that has never been seen on Canadian television before.
He begins by explaining to the audience why some new homeowners are literally forced to take their dream home back to the studs to be able to start over. They even share tips for newer buyers to avoid these broken-down "gut job" properties. They are tackling pests, foundation issues, and unsafe living spaces.
This show highlights real stories from real people that pull at your heartstrings. You realize this show is about so much more than home renovations from the first episode. It is about relationships, love (especially highlighting black love), hip-hop culture, and most importantly, changing lives for the better.
An episode featuring two homeowner stories in a one-hour episode shows a six-year-old family who had to forgo an inspection during an intense bidding war. Another couple takes on their property that animal squatters and neglect have destroyed.
Sebastian and his lovely wife sadly know and understand this pain when they themselves discovered their "dream home" they had just purchased required a nightmare remodel to be liveable again. So he truly knows how stressful and overwhelming it can be. Together with his skilled team, they demolish, re-design, and rebuild other people's real estate nightmares into their new, beautiful dream homes.
Related: Top 5 Reality Shows
Styled
The binge-worthy TV series "Styled" follows Nicole Babb and Caffery Vanhorne around on their awesome adventures of staging and renovations. Design professionals that just happen to be best friends, too, transform spaces together. With an expert team's help, the designer duo brings visions to life.
Related: Top 5 Shows to Binge-watch this summer
Jamaican-born Caffery Vanhorne brings a Caribbean background to this weekly series. In each episode, Vanhorne and Babb will take on two major projects, one smaller and one more extensive renovation. You will see a lot of kitchen renovations in this show because the kitchen is the heart of every home.
Watch as they add value to properties before they even hit the housing market. Share their adventures of turning a regular drab house into a forever dream home. Nicole and Caffery really add to each space with their unique visions, from drab to fab, wall to wall with elegance, glamour, and style.
Watch Styled Tuesdays at 8 p.m. ET/5 p.m. PT on HGTV Canada with River TV!
Trading Up
Trading Up is a newer HGTV Canada series starring Mandy Rennehan that shines a spotlight on trading in Yarmouth, Nova Scotia. Rennehen isn't just shining a light on the amazing town she grew up in. The show spotlights the people who build and renovate homes there. The real hard-working carpenters, electricians, plumbers, and designers that live and love in Yarmouth.
If you don't already know Mandy, she is a super successful entrepreneur, incredible public speaker, author, philanthropist, celebrated building expert, and a hero in the trade industry. You will surely know her after watching this meaningful series and discovering her sincere passion for this industry.
Trading Up with Rennehan, produced by Scott Brothers Entertainment and was already creating a buzz before its initial release on May 12. Laugh along, and become inspired along with these incredible tradespeople. Spend time in Nova Scotia, hear about this beautiful community, and sit in absolute awe of the work happening there.
Related: 5 Best History Shows
These Are the Best HGTV Shows According to Stats
Whether you want to pick up some home renovation tricks or just need something to listen to while you clean, you've got options.
A solid show needs to have a great set-up, strong cast, and engaging plotline. While everyone has their particular tastes, we thought this list is great for the interior design and homebuying crowd. The 10 best HGTV shows for fans of home renovation and interior decorating are:
Rock Solid Builds
Pool Kings
Building Off The Grid
Home Town
Love It Or List In Vancouver
The Great Giveback
Battle on the Beach
Gut Job
Styled
Trading Up
River TV offers hassle-free live and on demand streaming to its customers. It is a great affordable option and easy-to-use service with 45 popular channels and featuring a large variety of top series, dramas, movies, lifestyle & reality shows, kids cartoons, news and more to choose from . River TV offers all this more with low data usage numbers and quality programming.
We appreciate our customers – start now and get a free 30-day trial for your first month of entertainment! This service is available coast to coast and provides tons of viewing enjoyment for many homes across Canada.