The History Channel is well-known for providing some of the best documentaries, shows, and movies. The channel's commitment to detail is legendary in mainstream media.
Recent statistics have shown television reaches nearly 87% of Canadian adults. Despite the rise in streaming services, many people still crave straightforward entertainment bundles. The History Channel is great at accommodating people who love art, culture, history, drama, and mystery.
It's easy to get lost with so many options. Read our recommendations for the 10 best History Channel shows and why we love them.
Recent Developments from History Channel
The History Channel first got its start extensively covering World War II and technological innovation and science topics.
After the History Channel's appearance in 1995, audiences have since enjoyed a wealth of compelling topics. Alongside history and technology, this channel targets alien enthusiasts, mythology fans, and lovers of music. History was originally not available in Canada, but recent acquisitions have expanded the History Channel's reach.
Excited to dive into the complex waters of the History Channel? We've got a few recommendations to get you started.
Related: HGTV Canada and Food Network Canada Now Part of RiverTV Core Package
The Curse of Oak Island
Are you a fan of mystery, ancient secrets, and more beautiful scenery than you can shake a stick at? The Curse Of Oak Island is a must-watch.
This reality television series first debuted in 2014 and turned heads for its detailed look into Oak Island, a mysterious island in Nova Scotia. This fascinating location has drawn countless visitors for its supposed hidden treasure. That said, there's a catch. This island is also believed to be cursed, making it as dangerous as it is compelling.
Will the cast find the treasure and elude the curse? Tune into the Curse Of Oak Island when you've got a hankering for the unknown.
Beyond Oak Island
If you like the Curse Of Oak Island, you'll be interested in the sequel series Beyond Oak Island. This show expands upon the original by going to all corners of the globe to find treasure.
The same cast looks at legendary treasure hunts, such as Blackbeard's quests and the search for Aztec gold. This show is a real treat to watch for its commitment to detail and how well it digs beneath the surface of classic quests. If you've ever wondered as to the hands-on application of searching for buried treasure, you'll be in heaven.
Check out Beyond Oak Island to blend the fantastic and the mundane with a 30-day free trial.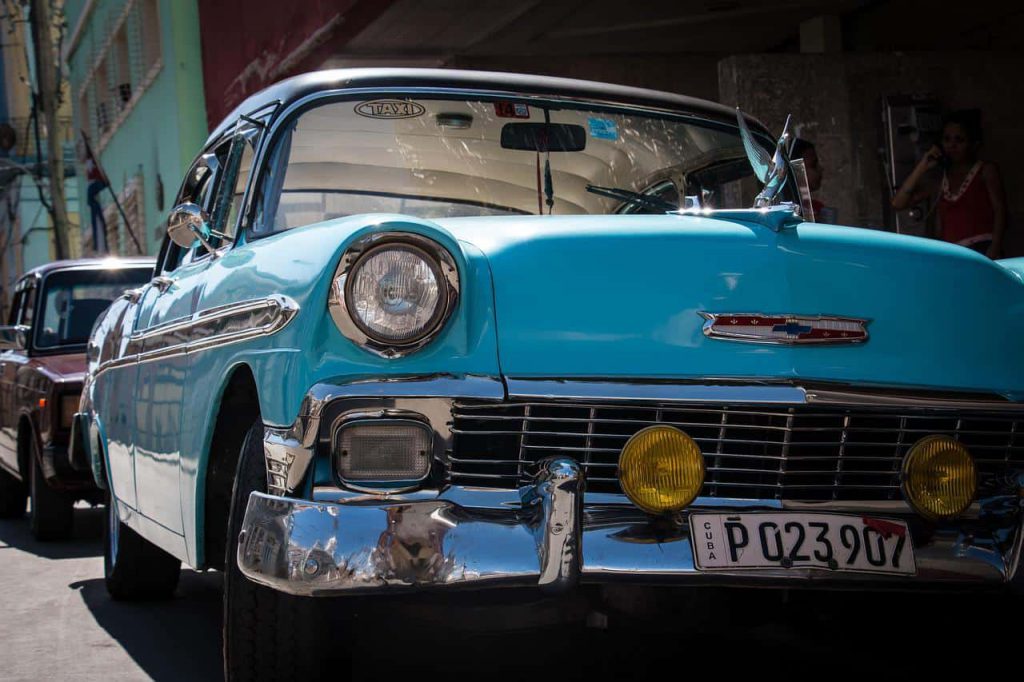 Lost Car Rescue
Are you a fan of cars and history? Blend your passions together with Lost Car Rescue, a show dedicated to recovering vehicles in the Canadian wilderness.
Lost Car Rescue has a simple premise with a great execution. Not only does the lead cast dedicate themselves to recovering cars, they also study them to understand their origins. This process isn't easy, due in no small part to the difficulties of excavation.
Ready to learn about the cars of yore? Get down and dirty with Lost Car Rescue when you tune into the History Channel.
Related: 10 Best Ways to Watch TV Shows Online in Canada
Who needs complicated entertainment bundles? We established River TV to provide Canadian audiences competitive packages with low hassle and flexible pricing.
Alone
If you're a big fan of survival-based nature shows like Man Vs. Wild, or Naked and Afraid, along with reality game-shows like Survivor, then the hit History Channel show Alone is probably right up your alley.
Alone is a highly rated adventure reality game show that features the self-documented daily struggles that ten contestants endure as they struggle to survive alone in the wilderness for as long as possible with only a limited selection of basic survival equipment. This exciting competition brings together a selection of confident survivalists and offers them the ultimate chance to test their skills and claim a $500,000 grand prize.
This hit survival series first aired back in 2015 and became a massive success with many History Channel fans; and has since launched eight full seasons. Season nine is currently underway, and viewers are enjoying a front-row seat to one of the most intense competitions yet as contestants endure severe weather conditions in the wet and snowy region of Northeastern Labrador.
While there's no news to report on the confirmation or denial of the show's tenth season, its massive popularity and 8.4-star rating likely indicates that the show isn't anywhere near done.
Forged in Fire
If you're a fan of competitions where experts in their field go head to head to make a series of extraordinary objects for the chance to prove their supremacy and take home a massive prize, then Forged in Fire might become your new favorite series.
Forged in Fire is an intense elimination battle between four highly skilled blacksmiths who are given three rounds to forge unique bladed weapons, whether from scratch or by turning other tools into battle-ready blades.
From Katana to Chakram and even Viking battle axes, viewers have had the chance to watch the various competitors of this hit History Channel show create a massive range of fascinating weapons in this series that takes the phrase "cutthroat competition" to an entirely new level.
When the first season premiered in 2015, it quickly became one of the best-rated shows on the History Channel, featuring an IMBD score of 8.3 stars. It now boasts a massive range of dedicated fans who've come back year after year to see new groups of skilled metalworkers go tow-to-toe for the chance at receiving a $10,000 grand prize, along with the title of Forged in Fire Champion.
Pawn Stars
Having first hit the airwaves back in 2009 and now featuring 20 seasons with nearly 600 episodes, Pawn Stars is a well-known and beloved series on the History Channel.
Every week, dedicated fans and new viewers alike have the chance to see the massive selection of unique, unforgettable, and sometimes downright bizarre items that come through the doors of the Harrison family's Gold & Silver Pawn Shop. This world-renowned pawnshop buys, sells, and appraises thousands of items weekly, and we get the chance to see some of the most interesting ones come through their door.
The family-owned pawn shop is run by three generations of the Harrison family, including grandfather Richard, son Rick, and grandson Corey. Each member of this family provides viewers with great insights into the items they deal with daily while also giving us a look into their hilarious comradery and clashing of opinions.
From Super Bowl rings to samurai swords and even a Picasso painting, this show has shown viewers a fantastic assortment of items from around the world and throughout history while telling us exactly how much they're worth.
The Food That Built America
Food and history fans, this is the show for you. The Food That Built America dives deep into the delicious foundation that established the United States.
From exploring some of America's first bakeries to studying food technology, this show has it all. Each episode follows a different food expert or restaurant owner to learn more about this country's food history. By the time you're done watching, you'll be overflowing with inspiration and determination (and probably an appetite).
Check out The Food That Built America next time you have an appetite for innovation.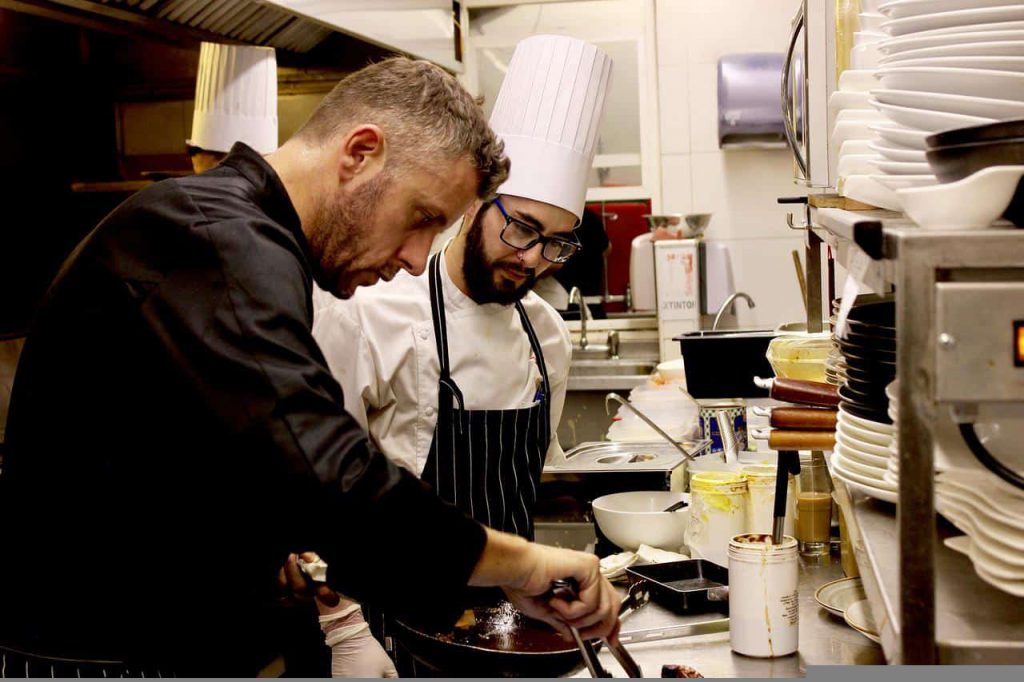 Rust Valley Restores
Last but not least, we have Rust Valley Restores for car fans. While Lost Car Rescue focuses more on recovering and identifying cars, Rust Valley Restores emphasizes restoration.
Have you ever wondered how you can possibly turn a rust bucket into a gleaming collectible? This show is a masterclass in artistry, technology, and hard work. Each episode follows a central crew in their journey to provide the collectible car niche with new (or rather, old) additions.
Rust Valley Restores is a dream show for artists, car enthusiasts, and history buffs alike.
Related: RiverTV, Canada's Premier Live & On Demand TV Streaming Service, Announces 30 Day Free Trial Offer
American Pickers
If you're already a dedicated fan of other great History Channel shows that introduce fans to a range of fascinating and historic items, like Pawn Stars, then American Pickers is another excellent show that you need to consider adding to your watchlist as soon as possible. After the initial launch of its first season in 2010, American Pickers has since seen the release of 22 seasons and over 300 episodes, so there's plenty for everyone to go back and watch.
The show follows renowned antique and collectible pickers Frank Fritz and Mike Wolfe as they travel from one end of the United States to the other, looking to find and buy or "pick" as many unique antiques as they can get their hands on. Whether for resale, for clients, or to add to their personnel collections of historical artifacts, all of the items they find have a story to tell.
Since its creation, American Pickers has picked up a broad audience of dedicated fans who come back weekly to see what kinds of treasures Frank and Mike can find on their travels throughout America. From old cars and motorcycles to retro business signs and movie props, this show has given fans an inside peek into some of the most incredible antiques on the market.
The UnXplained
Hosted for Emmy and Golden Globe-winning actor William Shatner, The UnXplained is an enticing non-fiction series that explores some of the world's more peculiar and unexplained mysteries. Covering everything from the truth about UFOs and Bigfoot to the search for Atlantis, this series is an excellent option for fans with a passion for the paranormal or the, you guessed, it, unexplained.
Initially launched in 2019 and currently on its fourth season, The UnXplained may not be as engrained into the hearts of History Channel fans as some of the other shows on this list, but it's still managed to collect a wide array of dedicated viewers over the past few years.
The show comes directly from the minds of the same brilliant producers as The Curse of Oak Island and Ancient Aliens, so it's worth trying out if you've ever enjoyed those other beloved series.
Ready to Get Watching History Channel?
Are you feeling the itch of curiosity already? The History Channel continues full steam ahead to provide us the best entertainment around.
Our 10 best History Channel shows this year are the following:
The Curse Of Oak Island
Beyond Oak Island
Lost Car Rescue
Alone
Forged in Fire
Pawn Stars
The Food That Built America
Rust Valley Restores
American Pickers
The UnXplained
Take the guesswork out of your entertainment package. Contact us today for a free trial and start enjoying today's best shows, movies, and documentaries.