Someone once said that watching too much TV is the equivalent of chewing bubblegum with your eyes every time you blink.
There is nothing better than getting home, kicking your feet up, and watching your favorite TV shows. But how do you watch TV? Although Canada has implemented digital antenna broadcasts, you can still watch TV via an old-school antenna.
But why would you? You would have to set your life schedule around the broadcast schedule, and you can't watch what you want when you want.
And that is the main appeal of watching TV shows online in Canada. You can watch your favorite shows on your schedule whenever you want. And Canadians love watching TV.
About 28 million Canadians watch TV regularly. That is amazing when you consider that the population amounts to 38 million. And more of them are turning to online TV every day.
After all, online TV is just a digital merging of the types of shows you can see on broadcast and cable TV.
And we think the best way to watch TV shows online in Canada is through River TV.
River TV is an affordable and revolutionary streaming TV platform. You don't have to worry about contracts, cable boxes, or waiting for installation. After downloading the River TV app, you are good to go.
RiverTV is the affordable live TV solution – TV for today – no cable boxes, no contracts, no installation. Just download the RiverTV app and start watching.
It only costs C$16.99 monthly.
Yes, there are many other Canadian and international TV services. And some are even free. But we believe that when you use River TV, you won't need another service. And to prove it, we are going to present a list of the ten best ways to watch TV shows online in Canada. (We're good like that.)
Check out River TV today to get the best in live and on-demand cable-free online TV.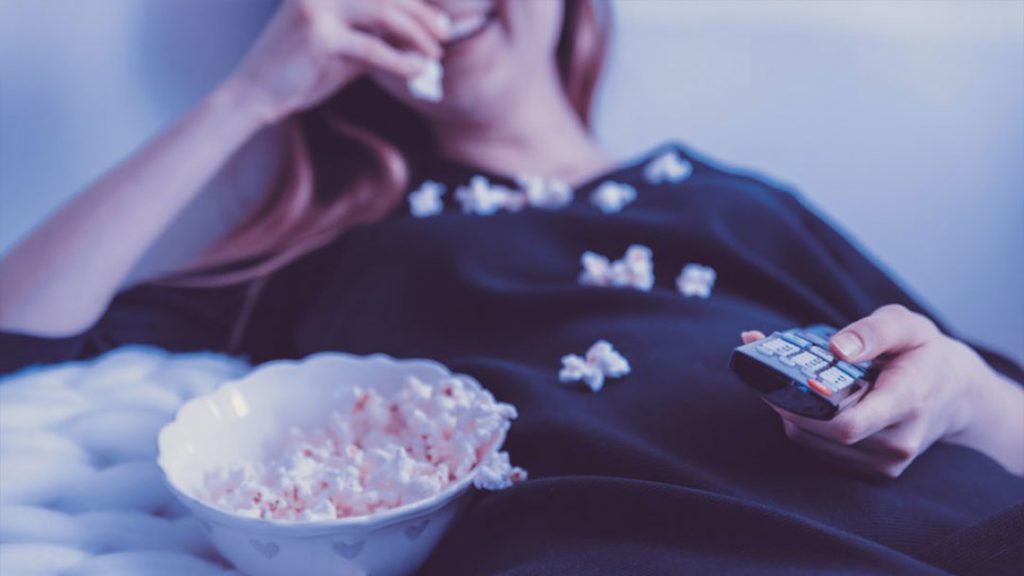 Related: RiverTV Adds HGTV and Food Network
1. River TV
RiverTV is a revolutionary Canadian online TV streaming service that offers on-demand and live online TV programming.
The service offers 43+ online TV channels. And RiverTV can be viewed via all popular app platforms like Google Play, Roku, LG, Apple, Android, and Samsung.
RiverTV is Canada's first virtual broadcasting service to offer domestic broadcasting distribution of live and on-demand online TV channels via an app. The service was launched to serve the growing Canadian demand for online TV from cord-cutting viewers.
RiverTV was designed to appeal to anyone over the age of 18, households with children and teens, and new converts to streaming entertainment, but the service has content that will appeal to viewers of all ages.
For C$16.99 monthly, viewers can watch over 40+ RiverTV streaming channels like:
HGTV
Global TV
CBC
FOOD Showcase,
W Network
History
H2
Cottage Life
Smithsonian Channel
Revolt TV
Law & Crime
What we love about RiverTV:
No contracts
30 day FREE trial
$16.99 monthly fee is affordable when compared to traditional cable TV subscription fees
Live and on-demand online TV
"Look Back TV" option lets you watch a show repeatedly for a week after broadcast
You can pause or restart live TV when you want
Watch hundreds of TV shows and movies – RiverTV has over 3,000 hours of viewing content
Watch RiverTV on internet ready TV and multiple devices
RiverTV adds new content regularly
"My TV" option allows you to save your favorite programming for later viewing
What to consider before signing up for RiverTV:
RiverTV offers a wide range of shows and channels for all age demographics. It continues to add support and new features to add value to its diverse customer base's viewing experience.
The service may take a quick setup compared to cable plug and go.
2. Netflix
Netflix launched in 1997 as a mail-order DVD rental service. Subscribers would initially receive DVDs in the mail, view them, and then mail them back. A decade later, Netflix began offering its subscribers the option to stream content instead of renting DVDs.
And by 2010, Netflix became a streaming-only option as DVDs became an obsolete technology. And not long after that, Netflix began producing original TV shows and films. Since its humble beginnings, Netflix has become a global powerhouse in entertainment streaming services.
As of 2021, Netflix had over 200 million subscribers. Netflix probably offers over 5,500 original entertainment content.
What we love about Canadian Netflix:
Netflix has one of the largest entertainment libraries in the world with 5,500 titles
Playback quality is crisp and available in 4K and HDR resolution
As long you watch content on one screen, Netflix is very affordable
One-month free trial
You can download content onto thumb drives
Very user-friendly online prompts
What to consider before signing up for Canadian Netflix:
Netflix uploads some TV content via whole seasons. So, depending on the show or event, you may have to wait weeks or months to watch it if the show premiered on another platform.
Geoblocking. If you live in Canada, you can only watch entertainment content generated or contractually allowed to be broadcast in Canada. So, you are limited to how many of the 5,500 titles you can watch.
Tiered pricing plan. The basic plan, which is only a few bucks monthly, allows you to view Netflix on one screen. The second plan allows you to watch on two screens. The premium plan allows you to watch on four screens
Unless you have internet-enabled TV, you can only watch Netflix on a laptop or mobile phone screen.
Netflix removes TV and films from their library regularly and without notice.
3. Roku Channel
Roku channel is a streaming platform that offers a free channel and a rather pricey premium pay service. If you opt to use Roku, we recommend that you use the free service. All you have to do is go to the website, register, and create an account, and that's it.
You can watch the Roku Channel on your TV via the Roku TV and Samsung TV apps. Or you can use Roku streaming device apps like Premiere, Express, Ultra, and Streaming Stick Plus.
Then you can download Roku Channel free TV shows on a thumb drive and connect them to your flatscreen TV to watch.
The Roku premium plans require you to buy devices and cables that will enable you to stream Roku's content from the internet to your TV. And these tiered prices range between C$30 to C$ 180.
The Roku Channel premium plan allows you to watch over 3,000 titles, while the while free plan offers a few hundred titles.
What we love about the Roku Channel:
Hundreds of free titles to view. Roku Channel offers a wide variety of on-demand and lives content too.
Access to live Canadian sporting events
Roku is investing in new original content
Free
What to consider before signing up for the Roku channel in Canada:
The free content is usually entertainment that was produced within the last decade. Some of the content is brand-new, but don't expect to see the most current or popular shows on the free plan.
You need to download content on a USB drive to watch on your TV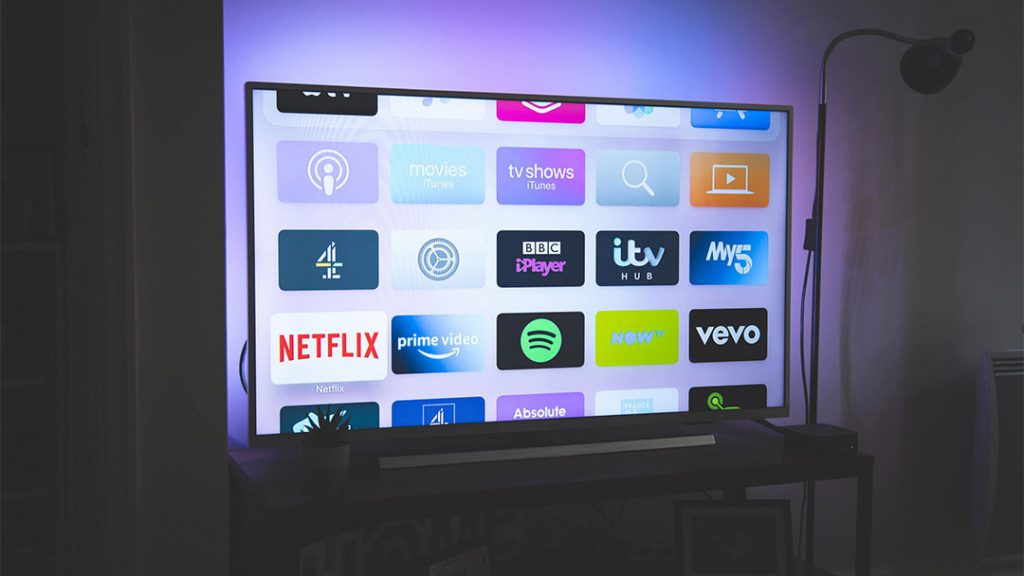 4. AppleTV+
Apple TV is a streaming device from the tech giant that offers over 30,000 films and 6,500 TV shows in its library. You need to buy a device and cables to connect your TV to the internet to stream online entertainment. And these devices can cost up to C$200 depending on how much data you want to stream or store on them.
The Apple TV app, which is separate from Apple TV, can be downloaded via Amazon Firestick or the Roku app. And you can watch hundreds of free films and TV shows on the Apple TV app.
Apple TV+ is a Netflix-type streaming content contender where Apple produces original TV and film content.
You only need the Apple TV app to access Apple TV+ – in other words you don't need to invest in Apple TV to access Apple TV+ via the Apple App. (Are you confused yet? Apple needs to fire their advertising team.)
Apple TV+ costs C$6.34 monthly.
What we love about AppleTV+:
Affordable
One-week free trial
Watch simultaneously on six screens
Ad-free content
Watch new hit shows like Ted Lasso
Great for people looking for new content
What to consider before signing up for AppleTV+:
You need the Apple app to access it. It is not optimal for tech-adverse viewers
AppleTV+ is new to the original streaming content party, so you will find less than 100 titles on the platform.
5. Amazon Prime Video
Amazon Prime is a premium subscription service offered by online e-commerce giant Amazon. Amazon Prime subscribers enjoy express benefits and perks in the same way that you would with an express line in a supermarket.
As long as you buy C$44 worth of goods, Amazon will deliver your order within 24-hours. But Amazon Prime membership comes with a dozen other perks as well, one of them being a subscription to its video streaming service.
Amazon Prime Video has over 24,000 films and 2,100 TV shows in its streaming library. However, an Amazon Prime subscription is costly – the company raised the annual subscription price to C$176.
What we love about Amazon Prime Video:
If you own an Amazon Prime account, the video subscription is an added perk
An Amazon Prime account gives you full access to data and photo storage, a free online library, one million song library, free shipping, and more
Amazon Prime Video is producing some of the most popular online content
What to consider before signing up for Amazon Prime Video:
You can only view Amazon Prime Video as a perk of the Amazon Prime subscription service
Expensive
If you only subscribe for the Video streaming platform, then you will lose money on Amazon services and miss out on perks
6. IMDb TV (Released in Canada in 2021)
IMDb started as a website run by entertainment fans who enjoyed listing the credits of the stars and crews. IMDb was like a continually updated online resume for people in entertainment.
Recently purchased by Jeff Bezos and Amazon, IMDb is now IMDb TV.
Just register on the site. You can watch IMDb TV on your TV via the Amazon Prime Video App.
Unfortunately, IMDb TV does not have an extensive programming library, but it is all free.
What we love about IMDb TV:
Free
Reliable streaming playback
What to consider before signing up for IMDb TV:
60-second and 90-second advertisement interruptions while viewing
Only 200+ titles on the platform's library
Small selection of notable and popular shows
7. Pluto TV
Pluto TV is a free TV streaming service owned by Viacom/CBS. It is an internet TV service that mimics a digital version of the traditional antenna TV broadcast.
Pluto TV features over 250 distinct channels where you can watch a variety of entertainment, TV shows, films, sports, and more. The Pluto TV viewing interface resembles the channel ID grid that you see on a cable TV subscription.
However, most of the content is weeks, months, or years old. You won't find the hottest and most popular shows on Pluto TV. For example, the TV and sports channels are current, but you will find that the news broadcasts you are watching were broadcast hours or days ago.
If your flatscreen TV is Android compliant, you should be able to watch Pluto TV on your TV via the Google Play Store.
What we love about Pluto TV:
Free
Hundreds of channels and thousands of titles and shows are available for viewing – there is a lot to see on Pluto TV
User friendly
What to consider before signing up for Pluto TV:
Old and classic content – this isn't the service for the newest and hottest shows
Time-delayed newscast and sporting events
Some of the TV shows and films have been edited or truncated to fit in the programming schedule
Pluto TV is great for people who want to experience generic, mediocre, and old school TV programming in a digital way
8. Crackle
Crackle is a free TV and film streaming site owned by Sony and other corporate interests. Crackle has about 1,000 films and 100 TV shows in its online library.
You may find Crackle already added as a complementary app if you own a smart TV. Otherwise, you can view Crackle on your TV via streaming devices like Amazon Firestick, Roku, Xbox One, or android TV.
Crackle was designed to curate a small number of TV shows, films, and other entertainment for viewers to enjoy.
What we love about Crackle TV:
Small but enjoyable library of entertainment
Free
What to consider before signing up for Crackle TV:
Frequent commercial interruptions
A small amount of available titles and few high-quality titles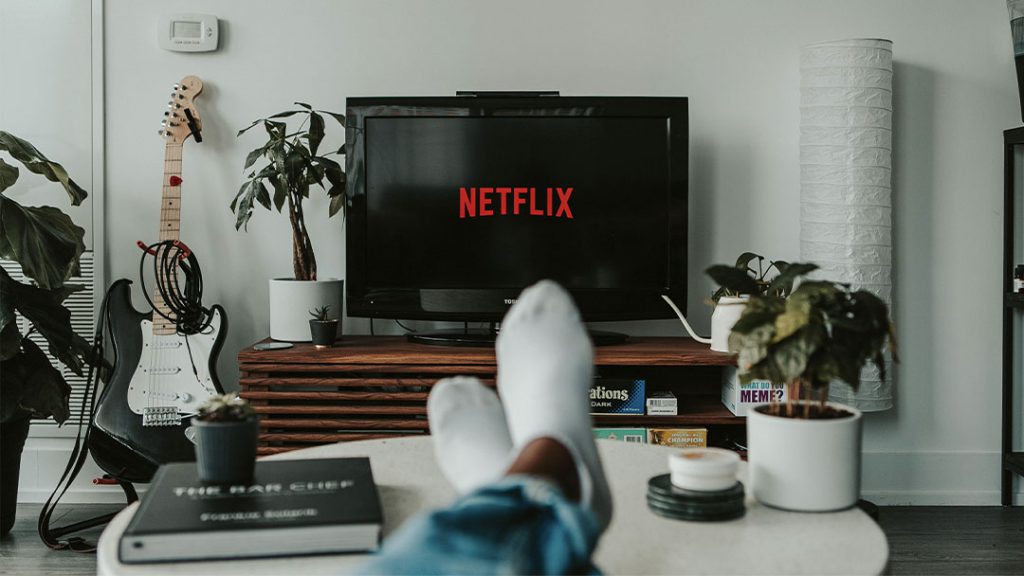 9. Disney Plus Star (Limited Version of Hulu/Disney+)
Disney+ is a stripped-down version of Hulu that was made available in Canada since Hulu isn't.
Disney+ has thousands of films and TV shows available. And you can see every Marvel film and TV show on the service. And it all costs less than C$10 monthly.
What we love about Disney Plus Star Originals:
Less than C$10 monthly
High-quality and popular shows and films like Marvel Star Wars films and streaming shows
What to consider before signing up for Disney Plus Star:
Film and TV shows can be removed without warning
Disney+ is a service for fan-favorite films and streaming TV shows owned by Disney. If you only want digital access to online TV, then this may not be for you.
10. Acorn TV
Acorn TV is a streaming TV service specializing in showing British, Australian, and New Zealand TV shows and films. The service costs C$76 annually.
What we love about Acorn TV:
Affordable
Commercial free
What to consider before signing up for Acorn TV:
This is niche programming. Unless you are going to dedicate a lot of time only watching film and TV shows from England and Oceania, it's a waste of money.
The online streaming resolution is limited to 720p
River TV is the best, most affordable, and easy way to watch online TV in Canada. Learn more today.