When it comes to Canadian sitcoms, there are many similarities between the comedies seen in neighboring nations, but there are a lot of differences, too. Whether it's plotlines involving families going through hardship, losing their wealth in tragic (yet hilarious) ways, or navigating cultural differences, there are many Canadian sitcoms that rival their popular US counterparts.
So, let's jump into the ten best Canadian sitcoms that you can stream in 2022:
Letterkenny—A hilarious Canadian sitcom tackling the small-town life in a rural Canadian community
Kim's Convenience—A heartfelt yet hilarious sitcom following the lives of two Canadian-Korean convenience store owners and their children
Workin' Moms—A Canadian sitcom looking into the lives of four women trying to balance work, life, relationships, and parenthood
Kenny vs. Spenny—See the real-life comedic adventures of two best friends trying to best each other in various competitions
The Newsroom—A hilarious depiction of a local newsroom trying to spin stories across the world as a local event
Due South—An older Canadian sitcom featuring a Mountie partnering with his opposite: a typically Chicago cop
Trailer Park Boys—Packed with the trouble-filled adventures of friends living the wild life in an action-packed trailer park
Second Jen—Two best friends try to build a life for themselves outside of their crazy, controlling families
Cavendish—A newer Canadian comedy where two brothers find themselves in a strange, creepy town to take care of their ailing father
Schitt's Creek—A critically acclaimed, real, and hilarious Canadian sitcom following the financial downfall of a family trying to turn their lives around in a small Canadian town
Watch the best Canadian sitcoms on channels like CBC, Slice, Makeful, Adult Swim and more with RiverTV!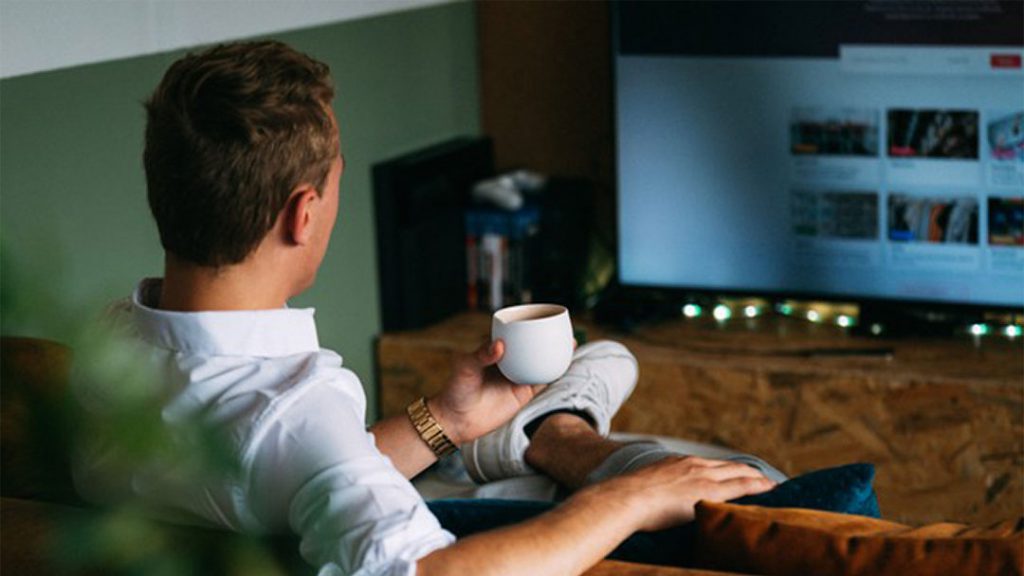 Related: Stream These 14 Canadian TV Shows in 2022
Letterkenny
Letterkenny takes place in a small rural Canadian community that shares the name of the show. It focuses on two siblings—Katy and Wayne—who run a farm and produce stand in the small town of 5,000 people.
It began as a web series uploaded to YouTube but has quickly become one of the top Canadian sitcoms of all time.

The episodes of Letterkenny deal with the small-town life of a variety of people, from farmers and natives to out-of-towners and problem-causers. Most commonly, the plots follow Wayne on his journey to defend his reputation as the toughest guy around, the not-so-hot town hockey team's exploits, and Wayne's dating life.
Letterkenny also subverts the trope of less intelligent small-town residents we see in many sitcoms, and the show is a masterpiece of witty remarks, masterful wordplay, and sophisticated views on various worldly topics.
Kim's Convenience
Kim's Convenience follows the misadventures of a Canadian-Korea family who run a convenience store. The owners—Mr. and Mrs. Kim—worked hard to give their two children a better life in Canada. The show is a heartfelt, hilarious depiction of trying to run a mom-and-pop shop while raising children in a culture that's quite different from what they know.
The series hits the mark on a (mostly) accurate representation of the main characters as first-generation immigrants, featuring the often hilarious instances of clashing cultures that they encounter. As the daughter sets her goal of taking over the convenience store, the comedy gets even better.
The father's expectations of his kids make for the best episodes of any sitcom, and no other TV show has dealt with the subject in such a hilarious yet accurate way. Its first season brought Kim's Convenience a whopping 933,000 viewers per episode and is famously known as being both a balm and a riot.
Watch Kim's Convenience and other top Canadian sitcoms on the CBC channel with RiverTV!
Workin' Moms
Workin' Moms follows four womens' lives as they try to juggle relationships, parenthood, and careers. As you would expect, life continually throws them curveballs, in which they support and challenge each other. From identity crisis' to unplanned pregnancies to new job opportunities, the four "Workin' Moms" face the good and bad with humor and grace.
Kate is a flawed but fearless woman with a stark home and life decisions to make. She relies on her friend Anne, a psychiatrist mother of two, and faces massive challenges with her own family. Then we have Frankie, who is unpredictable and livens up the dark moments while struggling with her relationship malaise and instability. Finally, there's Jenny, a sweet ex-sorority girl who makes the change into an uncharacteristically reckless person. Together, they fearlessly confront the unexpected realities of being a Workin' Mom.
Workin' Moms shows you what Modern Family didn't—the real-life issues that come with juggling work, life, and parenting. It's a hilarious female-led Canadian sitcom that's seen some criticism over entitled, privileged characters, but we're five seasons in, and it's only getting better.
Kenny vs. Spenny
A Canadian mix of comedy and reality television, Kenny vs. Spenny follows two best friends in Toronto who challenge each other in a variety of competitions. Each episode's loser must perform an act of humiliation, which is often selected by the winner.
The two friends created the series themselves and asserted that the show is not scripted at all. In every episode, Kenny and Spenny sit on their sofa to discuss that episode's competition and its rules. While some challenges happen over a single episode, others can span up to three days.
Kenny is known for pushing the limits and often cheating to beat the challenge. Spenny, on the other hand, always follows the rules and does what he believes is morally right and in the competition's spirit. The winner will choose a humiliation for the loser, which often ends up with them performing an embarrassing act.
While it is a Canadian show, it doesn't have your stereotypical Canadian nature. It's a nihilistic and cynical comedy that follows the crazy acts of two friends who've been doing this long before they began filming. While it's not for everyone, Kenny vs. Spenny is quite a ride.
The Newsroom
Inspired by the US series The Larry Sanders Show, The Newsroom is a Canadian sitcom that takes place in the newsroom of a TV station. While it's never officially named, it's generally known that it represents CBC's Toronto affiliate CBLT. The Newsroom wasn't originally meant to be an ongoing series, but due to its critical acclaim, it went on for three seasons.
Don't confuse it with the US political drama that shares the same name—this Canadian sitcom is a hilarious take on how newsroom workers make a piece of news more devastating and bigger than it really is.
The network of The Newsroom is only supposed to report local news, so they hilariously try to find ways to share stories like far away piranha attacks and disasters in the Congo as a "local" story.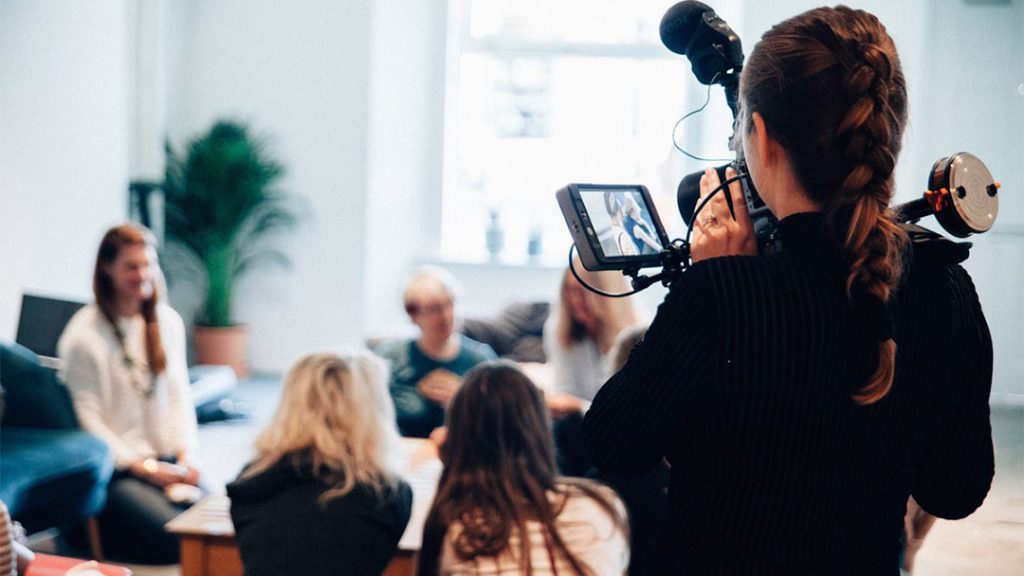 Related: Check Out These 7 Alternatives to Cable in Canada
Due South
Due South follows a Royal Canadian Mounted Police Office who is forced to work together with a Chicago cop. Airing in the 1990s, it's one of the most unique Canadian culture shock sitcoms to ever surface. It's a buddy cop / odd couple show where the Mountie, Brenton Fraser, ended up in Chicago while tracking his father's killers. Working with a local detective, Ray Vecchio, hilarity ensues.
Fraser is the living carnation of every Mountie stereotype alive. He tracks men for months across the Arctic waste, never lies, fights honorably, is polite to a fault and impeccably clean, even when climbing out from a sewer. On the other hand, Ray Vecchio plays the quintessential cynical cop. From his attitude, clothes, and car to his eating habits, you'll recognize this hilarious trope.
Later in the series, Ray Vecchio is replaced with Ray Kowalski, who acts similarly but is more relatable and shows more emotions. He also has a unique way of speaking and spews silly catchphrases frequently.
The camaraderie between the two is second to none. Them being complete opposites in every manner—charm, looks, policing methods, etc.—makes Due South a hilarious Canadian sitcom. It balances crime and comedy perfectly in a way that no US show has ever done.
Trailer Park Boys
Imagine if My Name Is Earl was created as a mockumentary along the lines of Parks and Recreation and The Office—that's how we'd describe Trailer Park Boys. It follows a cast of oddballs living in a trailer park and giving their opinions on life while getting into all sorts of trouble.
The show turned into a massive franchise after its seven-season run. Three movies and multiple specials followed the seasons, and it was renewed to make even more. And many of the show's unresolved storylines were wrapped up in an animated Trailer Park Boys series.
You could say it's a series about family, friends, and love. However, it's more about what can go wrong with those three things.
Second Jen
Second Jen follows two friends traversing the pitfalls and triumphs of their early twenties. While discovering their identities outside of their protective families reach, Jen and Mo's chemistry is undeniable. It's a hilarious coming-of-age tale of the two friends caught between their generations and cultures.
The two find their first apartment and soon meet their new neighbors who quickly become friends and romantic interests. Meanwhile, Jen's controlling mother continues to insert herself into her daughter's life while frequently embarrassing her.

Second Jen is set and filmed in Toronto and creates a hilarious sitcom with a Canadian cast doing a show in Canada that's about real Canadian life. While the production value isn't the best, in Second Jen, it adds to the overall charm rather than detracts from it.
Cavendish
Mark and Andy haven't been to Cavendish since their parents divorced nearly 30 years ago. The two grew up with their mom in Toronto and rarely spoke to their father. Mark didn't mind too much, but Andy never got over the wounds left by their parents splitting up all that time ago.
Now, the two brothers must go back to Cavendish to care for their father. However, they begin to find out that it's not like other towns. Weird, creepy things happen, and they don't seem to bother the townspeople. Between possessed ancient statues, a beast roaming the woods, and an Anne of Green Gables cult of all things, something's going on in Cavendish.
What follows is Mark, Andy, and their father's misadventures in the odd town. No—Cavendish isn't a horror series; it's a hilarious, although sometimes dark, Canadian sitcom that you don't want to miss in 2022.
Schitt's Creek
You didn't think we'd talk about Canadian sitcoms without mentioning Schitt's Creek did you? At this point, the show is more than the best Canadian sitcom out there; it's also a hit in the US and one of the best tv series from the last decade.
The wealthy Rose family loses their fortune due to a financial scandal and settles down in a run-down motel in Schitt's Creek, which is a town they bought previously as a joke.
Schitt's Creek could've easily been a show about rude rich people getting what they deserve or a fish-out-of-water comedy, but it became so much more. All four of the Roses become better people throughout the series.
Johnny rediscovers what made him successful in the beginning, and he works to make Schitt's Creek a better place to live. Moirs tones down her self-absorption and joins the town council to help out and reconnect with her two grown children. We also see many quirky, hilarious townspeople doing their thing throughout the show.
Schitt's Creek received a ton of acclaim for its acting, writing, and humor. The show also won 18 Canadian Screen Awards. If you haven't found your favorite Canadian sitcom to stream in 2022 and haven't watched Schitt's Creek, you can't go wrong starting here!
Watch Schitt's Creek and other hilarious Canadian sitcoms on the CBC channel with RiverTV!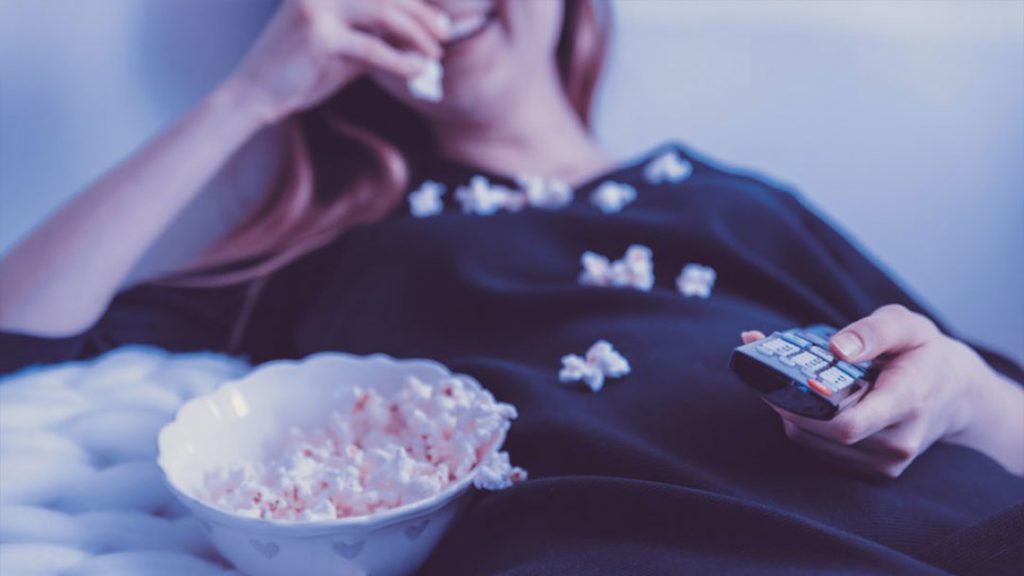 Stream Your Favorite Canadian Sitcoms & More With RiverTV
And that's not all! There are so many hilarious Canadian sitcoms that you can stream in 2022.
At RiverTV, we offer an affordable alternative to live TV and streaming options. Watch the best Canadian sitcoms, like Schitt's Creek, Kim's Convenience, and more, on RiverTV channels, including CBC, Slice, Makeful, Adult Swim. With over 40 live and on-demand channels starting at $16.99 per month, you're sure to find your favorite Canadian sitcoms and more on RiverTV.
RiverTV is your affordable solution to live and on-demand TV—forget the cable boxes and contracts and start watching the best Canadian sitcoms today.
Try RiverTV free and see why we're Canada's favorite streaming platform to watch all of the top shows!