It's a boring Friday night with nothing to do, so watching TV is the only thing to do. However, you have no clue what to watch as you search through your streaming services.
Since it's a boring Friday night, it's only right for you to turn on something funny. It's Friday; you deserve to have a smile on your face after a long work week.
But, what comedy movie or show should you watch? Here are the 20 best sitcoms you can stream on River TV for your Friday night.
You don't have River TV streaming services yet? If you don't, then know that you're missing out!
We offer the best channels on Live TV and fantastic shows that are available on On Demand. Plus, what's even better is our prices are affordable. So start your subscription with River TV today!
Related: VMedia Launches RiverTV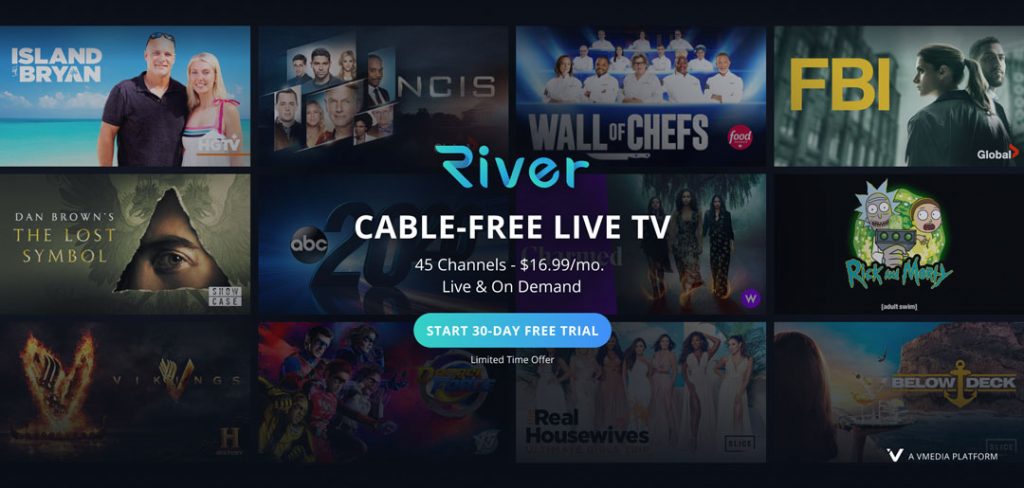 This movie follows the story of a single mother trying to raise her teenage son along with two of her friends. Based in 1979 in southern California, the film is partly inspired by the director's life, Mike Miles.
James Fields is a fifteen-year-old boy who lives in an apartment complex with his mother. They have two neighbors, Abbie and Julie, whose mother asks them to help her keep an eye on him. She struggles to connect with her son as he grows into his teenage years.
Worrying that something will happen, she continues to show him the love he needs while he tries to find himself in the free spirit environment of California. 20th Century Women is a sitcom movie that's great to watch with the family while teaching you the importance of having a community when raising the youth.
In his youth, Mike was the star of his high school basketball team and had a bright future of attending a high-profile college due to his talents. However, he through the chance away after learning his then-girlfriend was pregnant.
Now a 37-year-old man, he's depressed with two teenage kids and a divorce on the way. After quitting his job, he meets a spirit guide who offers him to go back to the age of 17.
He takes the chance and decides to make changes. However, he might end up wishing he didn't become 17 again and discovers his life was fine the way it was.
This 1984 British comedy followed the lives of citizens in a small North England town in 1947. The people were going through a food shortage due to the war, and British politics decided to ration the barely available goods.
Local businessmen decide to legally raise a pig to celebrate the wedding of Princess Elizabeth and Prince Philip. However, the pig ends up being stolen, and the event causes chaos within the town. In this movie, discover how one pig can cause so much trouble during the food rationing of the era.
You know a movie will be classical and hysterical when Samuel L. Jackson has a leading role. In 51st State, Jackson is a master chemist in America, Elmo McElroy, who goes to Britain to sell his powerful new drug formula.
Of course, his plan doesn't go well. He meets an organized crime group and kills everyone except the boss. After this, the head boss is out for him, and Elmo must keep himself alive. Along the way, he meets a local fixer, Felix DeSouza, who ends up helping him throughout his adventures.
Abbott Elementary is a sitcom that shares the daily struggles of teachers and school administrators of a public Philadelphia school. They all find it hard to teach the students correctly when the funding is low, and they are not provided the right tools to help them efficiently do their jobs.
In addition, teachers and administrators tend to cause problems when fighting their demons of their outside of work. The tv show offers comedic relief to a serious issue that often happens regarding public schooling. If you want to see a unique perspective of what teachers often struggle with, this is a show you must watch.
Based on the 1982 movie and musical Annie, this one provides more comedic relief to the serious reality of many children. Annie is an orphan living in an orphanage wishing someone will take her away.
Eventually, she decides to take matters into her hands and escape the orphanage to find her birth parents. While out, she crosses paths with the super-rich businessman Oliver Warbucks, who decides to take her in for a bit.
After a while, he discovers that Annie taught an important life lesson to him, and he wants to adopt her. However, some believe this will be a mistake and tries to keep this from happening.
Amelia parker is a spin-off from the series The Parker Andersons. The Parker Andersons follows the story of a blended interracial family and their struggles.
However, Amelia discovers how to develop her style for a dance recital in this series. She also shares her thoughts and feelings about her new blended family.
When you want a good laugh, you can never go wrong with a classic sitcom movie. The Austin Powers series is ideal for watching on a boring night that will quickly change your whole mood.
In The Spy Who Shagged Me, Austin uses a time machine to travel back into the 1960s. His task is to stop Dr. Evil from his diabolical plan to still his mojo. He teams up with the blond shell CIA agent, Felicity Shagwell, to keep Dr.Evil from succeeding in his plan.
After a one-night stand with a younger man, 40-year-old mom Pamela discovers she's pregnant. Of course, her teenage daughter is disgusted that her mom would dare to do something like this and feels ashamed about the situation.
The movie follows Pamela adjusting to becoming a mother to a baby again while dealing with a teenager. It's a comedy gold mine that'll keep you laughing throughout the movie.
Related: 10 Best Lifetime Television Shows for 2023
In this 1980s classic, Monty receives a 10 million inheritance after the death of his mother-in-law. However, within her will, there are some tasks he must handle before he can receive the inheritance.
Monty must quit smoking, gambling, and drinking to receive the money. Also, he has a year to complete the tasks, or he will never receive the inheritance.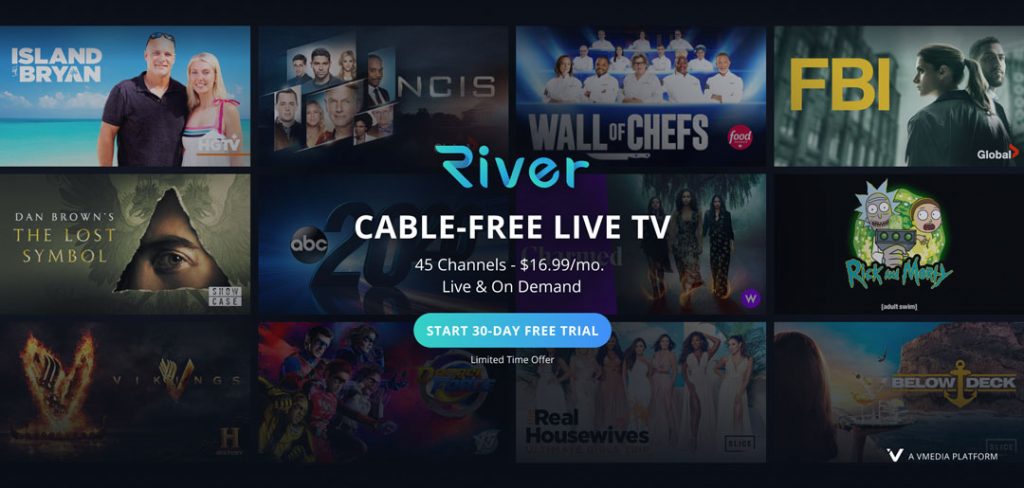 Cutthroat Island shows the adventures of a female pirate looking for treasure on a hidden island. Morgan Adams must race against her rivals to the island to find all the pieces of the treasure.
With the help of an ex-slave who can translate the treasure map, she encounters many adventures that keep her from finding the island. However, she can overcome the side adventures and beat her rivals to achieve what she desires.
You might not want to watch this movie with your children as it's a parody of an erotic thriller. Fatal instinct is a sex thriller comedy film that follows Ned Ravine, who is a police officer believing he knows everything about women.
After seducing a woman during a stakeout, he quickly learns his beliefs are wrong. The lady he tries to seduce ends up plotting against him and wants to end his life. Eventually, everything turns in his favor.
In this comedy-drama, Mona Hibbard strives to become Miss America Miss. She does anything to make her dream come true.
However, she must overcome her challenges to make her wish come true. Mona's alcoholic mother puts her down for not being the best at the kid's pageants.
Her dreams of earning a crown almost stop when she becomes pregnant. However, her best friend comes and saves the day, so she strives to reach her goals. Eventually, Mona realizes that the crown is not worth her trouble.
If you're looking for a show to watch with the whole family, then Really Loud House is perfect. It's a live-action series based on the cartoon version, and it shows Lincoln Loud trying to survive his chronic family. Living with ten sisters is no easy task; the series follows along with Lincholn trying to stand out among them.
In this 1987 classic film, Bobby Taylor is an aspiring actor trying to beat the odds against him as a young African American man. He's desperate to make it big in Hollywood that he takes degrading roles to show African Americans in a certain way.
The satirical comedy shows how African Americans are often seen in movies and television. However, despite the movie's humor, it holds some truth about how African Americans have always been shown in American films.
After being happily married to his wife for years, a local policeman suddenly realizes he is a gay man. Steven wants to be openly free about his sexuality and decides to start living life to the fullest.
Having overdone it with his new lifestyle, he turns to crime to maintain his spending habits. Eventually, his new life has him in prison, and there he meets the life of his life, Phillip Morris. Both con artists plot to escape prison so they can live a life of freedom happily together.
17. Scary Movie
The sequel to Scary movie and a supernatural parody of Scream, Scary movie 2 is a must-watch classic. Many people believe the sequel was better than the first one, and often this doesn't happen with movies.
Scary Move 2 parodies the slasher film Scream and other popular supernatural movies at that time. These movies include The Exorcist, The Haunting, and the Amityville Horror. It also references Dude Where's My Car and I Know What You Did Last Summer.
The movie follows Cindy and her friends trying to move on from the first film's events. Then, out of nowhere, they have all been invited to a mansion for a special project.
Although, they don't know the secret agent and that the mansion is haunted. Of course, this sets off a series of hilarious events where the group must do everything possible to survive.
After watching this movie, you may want to watch the other series:
Adam is a writer for radio programs, and at 27, he discovers he has a rare form of cancer. After learning about his diagnosis, he discovers that he has a 50% chance of healing from cancer and a 50% chance of dying.
He goes through a range of emotions throughout the movie while having the support of friends and family. Eventually, Adam learns the true meaning of life and comes to terms with his condition.
Related: Best Silver Screen Classics to Watch
Another great movie for you to watch with the whole family is Paddington. It shares the story of a Peruvian bear traveling the city of London in search of his real home.
Lost and alone, Paddington discovers that city life is not all that great. However, he meets the Brown family, who temporarily open their home to him.
Dax is an unappreciated basketball coach who put his life savings into a tournament, hoping to win. However, a series of unfortunate events makes it hard for his dream to become real. So, he seeks the help of a basketball legend so he can win the tournament.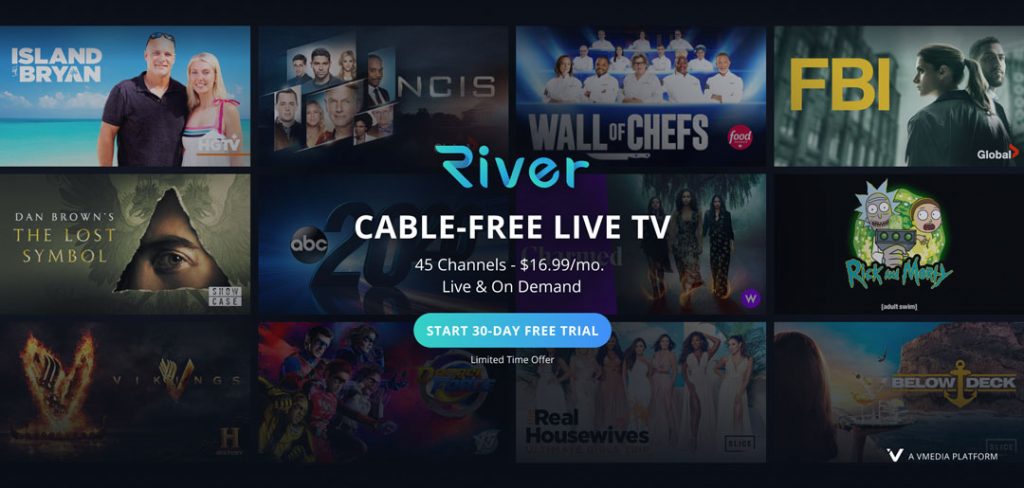 Have a Good Laugh With These Best Sitcoms on River TV
Are you still home this Friday night with nothing better to do? If so, review the list above to find something to watch. Everyone deserves a good laugh; these best sitcoms on River Tv will give you that.