Live video-streaming subscription services such as RiverTV and Crave TV offer a fantastic alternative to satellite and cable TV programming. Despite paying for over 200 channels on a typical cable package, research has discovered that consumers only view roughly 20 of them each month.
In the world of video streaming services, there are many options to choose from. But if you're looking for the best bang for your buck in Canada, you're probably wondering whether RiverTV or Crave TV is the right choice. Here's a quick rundown of the two services to help you decide.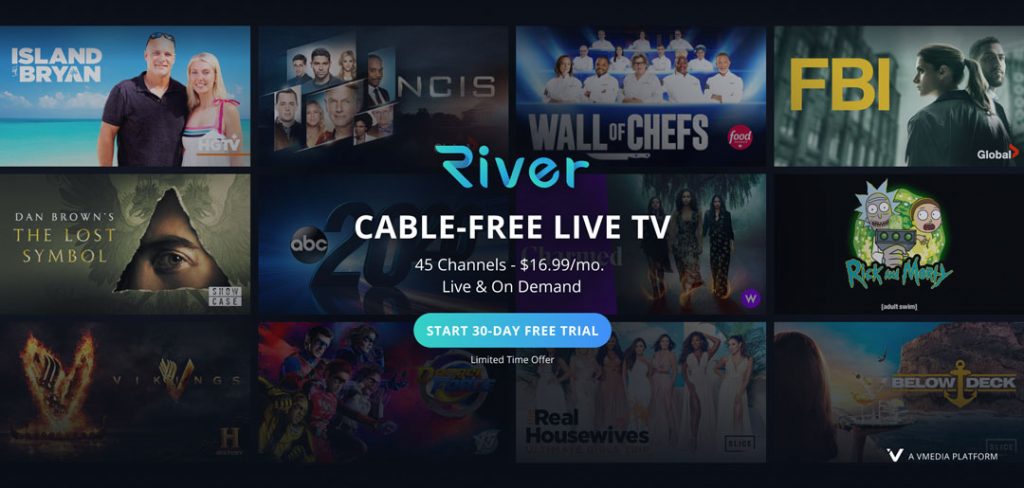 Why People Are Cutting the Cord to Cable
There are several reasons why people have decided to cut the cord and say goodbye to their cable company. The first reason is that it's cheaper. When you get rid of cable, you're no longer paying for channels you never watch. With streaming services like RiverTV and Netflix, you only pay for the channels that you actually want to watch.
The second reason is that there are no contracts. With most cable companies, you're locked into a contract for two years, and if you decide to cancel before your contract is up, you have to pay a hefty fee. With streaming services, you can cancel anytime, and there are no cancellation fees.
The third reason is that you can watch what you want when you want. With a streaming service, you can watch your favourite shows and movies whenever you want. You don't have to wait until 8:00pm to watch your favourite show because it's on network television. You can also pause and resume your show whenever you need to take a break.
Curious as to whether or not RiverTV is the superior choice? See for yourself with a free 30-day trial of RiverTV!
Crave TV
Crave TV is a Canadian streaming service that offers some of the best TV shows, movies, and documentaries. With Crave TV, you can watch what you want, when you want. There are no commercials, and you can cancel anytime.
Advantages of Crave TV
Crave TV's main benefits over RiverTV:
On all major streaming platforms, including Apple TV, Roku, Android TV, and Chromecast, Amazon Fire TV, Crave TV is accessible. Additionally, Crave TV is accessible through computer and mobile device.
Price for Mobile Users: CraveTV has a Crave Mobile monthly subscription fee of $9.99 for mobile users or Crave Total version for $19.99/per month
There are no commercials.
CraveTV offers some unique channels that aren't available on RiverTV, like HBO Canada and Showtime Canada.
You can cancel anytime.
Crave TV has a variety of channels, including HBO Canada, Showtime, Starz, Super Écran, The Movie Network, and more. You can also add premium channels like HBO Max and Showtime to your subscription for an additional fee.
Related Link: RiverTV announces CBC/Radio Canada Channels
Disadvantages of Crave TV
Crave TV is a great value, but it doesn't come without drawbacks.
One of the most significant disadvantages of Crave TV is its library. While the service offers a wide range of content, it pales compared to what you can find on RiverTV. If you're looking for the latest and greatest tv shows and movies, you're likely to be disappointed with Crave TV's selection.
Another downside of Crave TV is its interface. The navigation can be confusing and clunky, making it difficult to find what you're looking for. The search function is also lacking, so you'll often have to scroll through pages of content before finding something that interests you.
Crave TV is a great value and has a lot to offer users, but it's not perfect. The selection is lacking compared to other streaming services, and the interface can be confusing. So, if you're looking for the best streaming experience, you might want to give Crave TV a pass.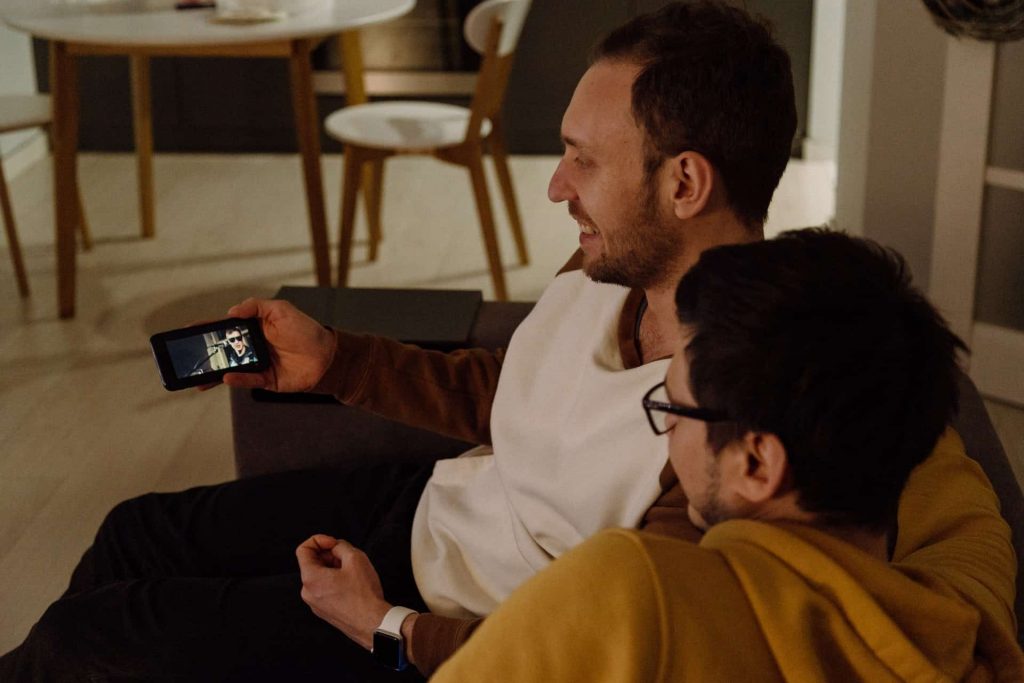 RiverTV
The popularity of RiverTV, a paid video streaming service, has greatly increased over the last several years. One can watch movies, TV series, and documentaries, among other things, on the service.
Requirements: High-Speed internet connection
In addition to its low price point, RiverTV has also been gaining popularity due to its commitment to offering a diverse range of content. The service offers movies, TV shows, and documentaries from a variety of different genres and countries. This commitment to diversity ensures that there is something for everyone on RiverTV.
Theme packs of channels may be purchased a la carte on RiverTV, and each comes with a free 30-day trial. Thus allowing you to create a unique set of channel preferences.
Advantages of RiverTV
RiverTV Benefits over Crave TV:
On-demand and live programming for 45 channels offers a wide variety of programming options.
Customize your membership with unedited and commercial-free "Add on" theme packs such as Hollywood Suite and Super Channel.
Unlike Crave TV which requires a subscription to another service such as Bell Fibe or Rogers in order to access its content, RiverTV does not.
RiverTV is compatible with Android TV, Roku, Apple TV, Amazon Fire TV, and more. Crave TV is only compatible with Apple TV, Android TV, Roku, and Amazon Fire TV. So if you're looking for compatibility with more devices, RiverTV is the better option.
Related Link: Top 5 Shows to Binge Watch This Summer
Disadvantages of RiverTV
Disadvantages of RiverTV:
If users want complete sports coverage, they must also subscribe to a Sports streaming service (e.g., Sportsnet or TSN).
When RiverTV is a Better Fit for You
If you want more channels and on-demand content for a low monthly fee of $16.99, choose RiverTV since it offers more channels and on-demand content, resulting in a more valuable subscription. Live television may be seen on any device capable of downloading software or connecting to the Internet. You may stream on up to three devices simultaneously.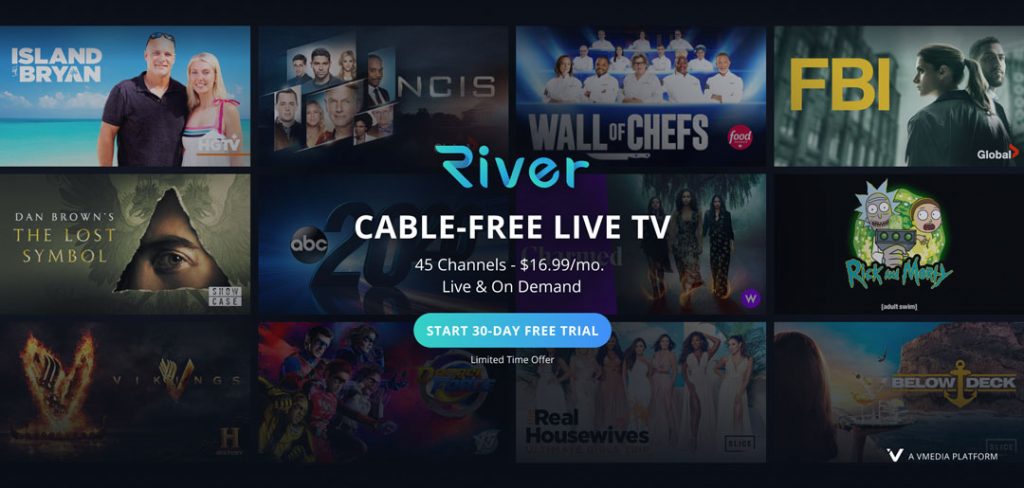 RiverTV Wins!
RiverTV and CraveTV offer on-demand content that you can watch anytime, anywhere. They also both have apps that you can download to your mobile device or streaming media player so you can watch your favourite shows on the go. Even though they both have their pros and cons, here are our final thoughts.
There's no easy answer when it comes to choosing between RiverTV and CraveTV—it depends on what's important to you as a viewer. Having more channels to choose from, RiverTV is a clear winner. And the ability to record live TV is a must-have for you, then once again makes it the better option.
Want to know if RiverTV is really the better option? Find out for yourself with a free 30-day trial of RiverTV now!
RiverTV provides all the benefits of traditional television without the associated costs or inconveniences. RiverTV is the low-cost live and on-demand TV solution — no cable boxes, no commitments, no stress — just plenty of content, including the newest and most popular TV programs, blockbuster movies, binge-worthy reality series, news, and much more. You may start viewing right now after installing the RiverTV app.
Related Link: RiverTV and VMedia Adds Ukraine24 to Their Basic TV Packages at No Additional Charge