More and more people are cutting the cord and getting their entertainment fix via video streaming services. These subscription-based services offer an affordable and convenient alternative to traditional cable or satellite TV providers. Some of the most popular video streaming services include RiverTV and Shaw Direct.
Each of these providers offers a unique selection of channels, so it's easy to find one that suits your particular interests. In addition, video streaming services are typically much more affordable than traditional TV packages.
So if you're looking for a budget-friendly way to watch your favorite shows, a video streaming service may be right for you. You may be unsure if RiverTV or Shaw Direct is the better option. Here's a comparison of the two services to help you make your decision.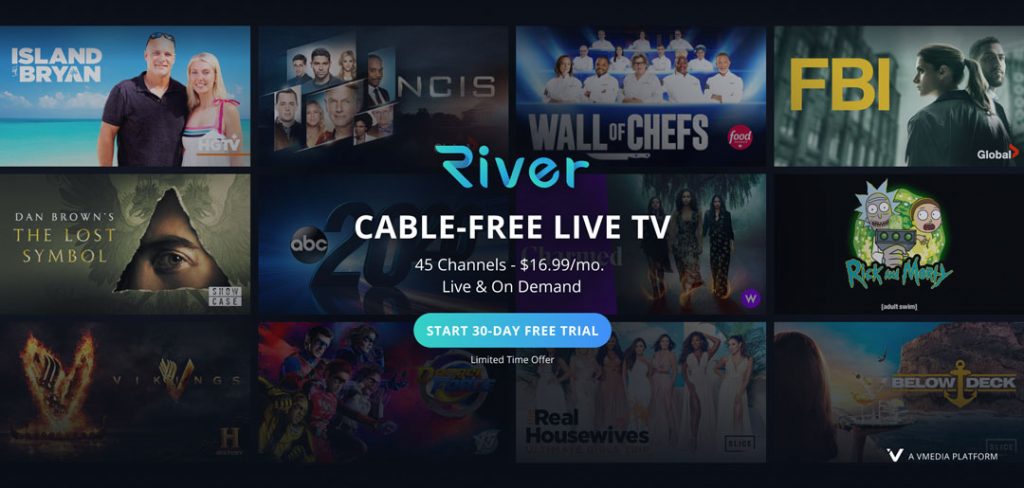 Why People Are Cutting the Cord to Cable
According to a recent study, nearly 1 in 5 American households have cut the cord on cable TV. That's a lot of people who are ditching their expensive monthly cable bills in favor of cheaper video streaming services like RiverTV. There are a number of reasons why people are making the switch. For one, streaming services tend to be much cheaper than cable TV.
They also offer a wider range of content, including movies, TV shows, and even live sports. And with most streaming services, you can watch your favorite shows on your own schedule, rather than being tied to a TV schedule.
In addition, many streaming services offer features that cable TV simply can't match, such as the ability to watch shows offline or on multiple devices. As more and more people discover the benefits of video streaming, it's likely that even more households will cut the cord on cable TV.
Curious about if RiverTV is right for you? RiverTV offers a free 30-day trial trail so that you can judge for yourself!
Shaw Direct
Video streaming is more accessible than ever before, and Shaw Direct offers some of the best video streaming quality around. This means that users can start watching their movies and TV shows almost immediately. Additionally, video streaming on Shaw Direct is very reliable. Overall, video streaming on Shaw Direct is a great way to watch your favorite content without having to worry about buffering or lag.
Price: Varies depending on TV package and channels selected starting from $25/per month.
Required: High-Speed Internet
Advantages of Shaw Direct
Shaw Direct's main benefits:
Shaw Direct has a very strong network that can handle a lot of traffic. Users rarely experience any buffering or lag when they are trying to watch their favorite content.
Video streaming allows users to watch their favorite movies and TV shows without having to download them first.
Video streaming on Shaw Direct has a wide range of different packages. This means that users can choose the plan that best fits their budget and their needs.
Shaw Direct offers HBO and Showtime channels, so you can catch up on your favorite premium programming.
Related Link: Cable vs Streaming: Which Is Better? Find the Right Solution Here
Disadvantages of Shaw Direct
Shaw Direct is a great value, but it doesn't come without disadvantages.
The video quality on Shaw Direct is not as good as other providers; in fact, it's often criticized for being fuzzy and pixelated.
Shaw Direct's customer service is notoriously bad; So if you're thinking about signing up for Shaw Direct, be aware of these potential drawbacks.
It can be expensive to set up, since you need to buy a satellite dish and receiver. You also need to have a clear view of the southern sky, which can be obstructed by trees or buildings.
Video streaming services such as Netflix may not be available with Shaw Direct, as it uses a different technology than traditional cable or satellite TV providers.
Despite these drawbacks, Shaw Direct remains a popular option for Canadians who want access to a wide range of TV channels.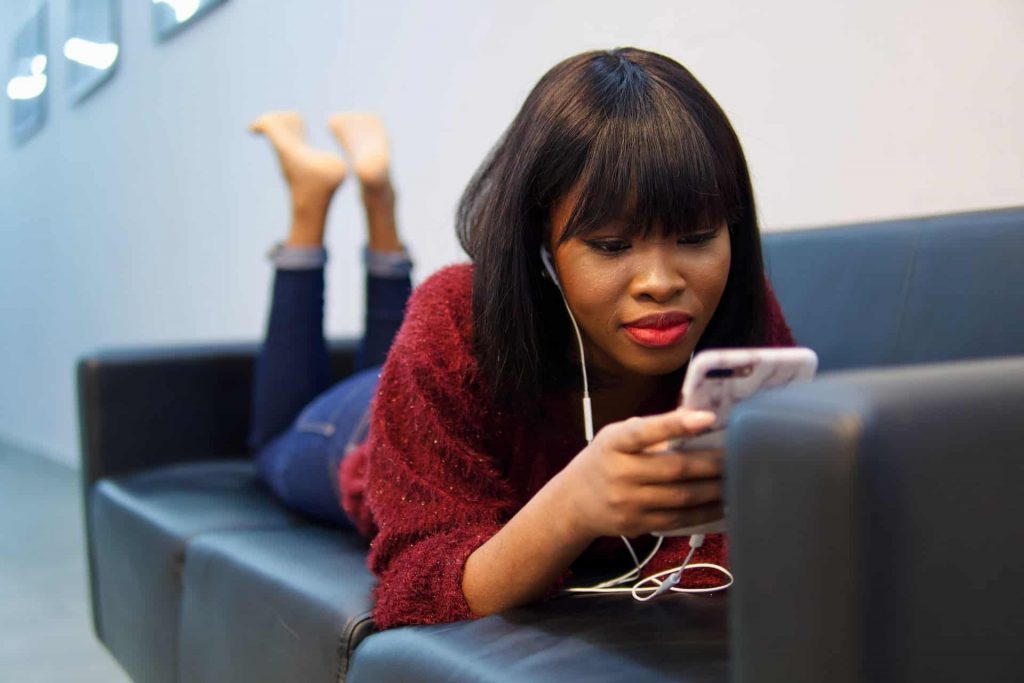 RiverTV
The popularity of RiverTV, a subscription-based video streaming service, has expanded significantly over the last several years. On the service, one may view movies, television shows, and documentaries, among other things.
Price: $16.99/mo
Required: strong internet connection
In addition to its inexpensive pricing, RiverTV has gained appeal owing to its dedication to providing a wide variety of programming. The service offers movies, TV shows, and documentaries from a variety of different genres and countries. This dedication to variety guarantees that RiverTV has something for everyone.
On RiverTV, theme packs of channels may be bought individually, and each comes with a free 30-day trial. Thus allowing you to create a unique set of channel preferences.
Advantages of RiverTV
RiverTV Benefits over Shaw Direct:
RiverTV has a much wider selection of video content, including movies, TV shows, and live events.
River TV On Demand has all your favorite shows in one place.
RiverTV also offers a variety of unique features, such as the ability to create custom channels and the ability to watch videos offline.
RiverTV is much more affordable than Shaw Direct, making it the perfect choice for budget-conscious consumers.
Related Link: The Best Streaming Services in Canada: Complete TV Guide
Disadvantages of RiverTV
Disadvantages of RiverTV:
If users want complete sports coverage, they must also subscribe to a Sports streaming service (e.g., Sportsnet or TSN).
When RiverTV is a Better Fit for You
In conclusion, RiverTV is the superior video streaming service in every way. It offers a wider selection of content, better video quality, and more features than Shaw Direct. It is also more affordable than its competitor. As a result, there is no reason not to choose RiverTV over Shaw Direct.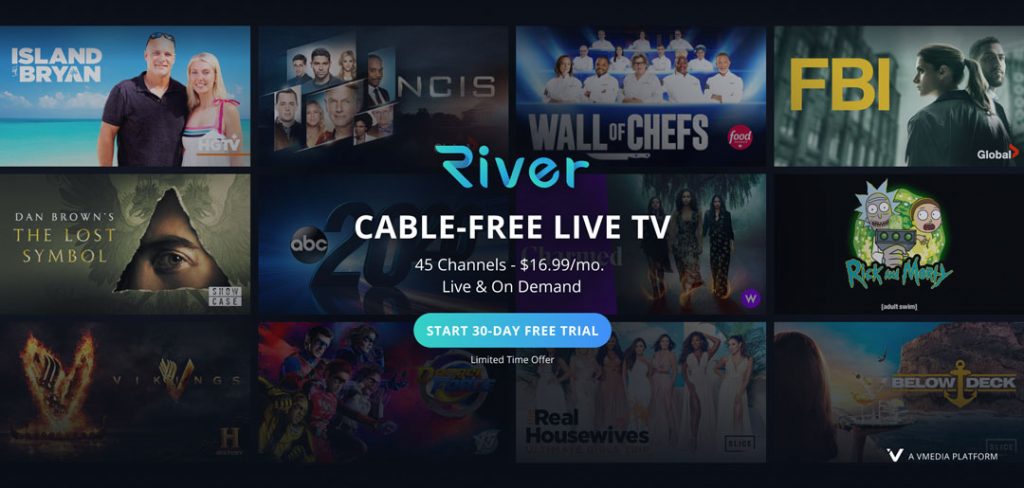 RiverTV Wins!
Even though each has advantages and disadvantages, here are our final conclusions. RiverTV offers a more personalized viewing experience with tailored recommendations and curated list of channels. This ensures that you always have something new to watch that suits your taste.
Finally, RiverTV is more convenient than ever with its mobile app and easy-to-use interface. Whether you're at home or on the go, you can always access your favorite shows and movies with RiverTV. With its many benefits, it's no wonder that RiverTV is quickly becoming the go-to choice for video streaming. Having more channels available and a more affordable plan, RiverTV is the obvious winner.
Want to see if RiverTV is the superior option? Discover for yourself with a 30-day free trial of RiverTV.
RiverTV provides all the benefits of traditional television without the associated costs or inconveniences. RiverTV is the low-cost live and on-demand TV solution — no cable boxes, no commitments, no stress — just plenty of content, including the newest and most popular TV programs, blockbuster movies, binge-worthy reality series, news, and much more. You may start viewing right now after installing the RiverTV app.

Related Link: The 7 Best Alternatives to Cable TV in Canada