Choosing what to watch in an era filled with subscription models is daunting. How can you find the most compatible shows for your budget and interests?
We're happy to say there's a light at the end of the media tunnel. There are many fantastic, diverse shows returning or coming out this fall of 2022, all with their intended audiences. Look no further if you've found yourself endlessly scrolling through summaries and subscription tiers. We've got the media ticket to make your autumn extra cosy.
We have the top shows to watch coming this fall 2022 for all ages, interests, and lifestyles. We'll have a mixture of hot new shows and compelling returning shows to keep things fun!
Nip choice fatigue in the bud and give yourself the best media money can buy. We're RiverTV, a Canadian live TV and streaming service.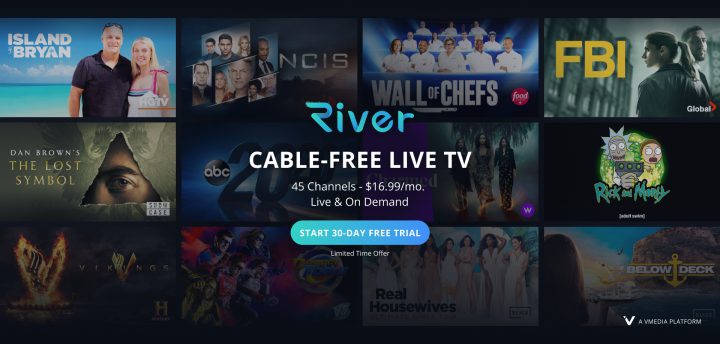 Gut Job On HGTV Canada
Can you say new fan favourite? This brand new show from HGTV Canada will have current and budding homeowners on the edge of their seat.
Life coach Sebastian Clovis hosts this wildly creative reality television series, bringing viewers all the renovation projects they could hope for. Each episode centers on a new family facing struggles of homeownership, project setbacks, and design snafus. If you have a creative spirit just yearning to break free, you won't want to miss this
Grab your design plans, a free trial, and settle in for this fantastic premiere coming up in November of 2022.
We Recommend This Series For: New And Experienced Homeowners
Yes, you read that right! Whether you just bought a home or are on your fifth home, this show will give you plenty of fascinating insight to enjoy.
Styled On HGTV Canada
Do your surroundings feel a little underwhelming? Inject some artistic flair into your home with the aid of this fantastic new series on HGTV Canada.
This show revolves around two design experts who go from home to home injecting their artistic wisdom. Each episode is extremely unique, hopping from a large house to a smaller apartment. You'll pick up a basket of tips on fashion, colour theory, and composition by the time the show wraps up.
Don't let the cold season blues get you down! Glamorize your life and tune into this hot new show this fall season.
We Recommend This Series For: Artistic Viewers
It doesn't matter if you're into fashion, photography, or interior design. All artistic viewers will walk away from this show overflowing with creative ideas!
Bobby's Triple Threat On Food Network
Fall premieres don't get much hotter than this! Bobby Flay is famous in the food world for his riveting competitions and delectable dishes, so this is one chef showdown you won't want to miss.
This show focuses on the efforts of up-and-coming chefs, pitting them against three industry titans chosen by the legendary Bobby Flay himself. These matches will be a simmering showcase of what makes the food industry such a marvel, displaying the gastronomic talents of award-winning chefs and new visionaries. If you're a fan of biting your nails as much as biting into a tasty meal, you better tune in this September!
Who will win the $25,000 prize? There's only one way to find out. Tune into Food Network on FiberTV this fall and get caught in the sizzle of competition!
We Recommend This Series For: Serious Foodies
Food fans and competition aficionados will both find a home with this Food Network premiere.
Need more cooking shows to add to your list? We have a top five list here!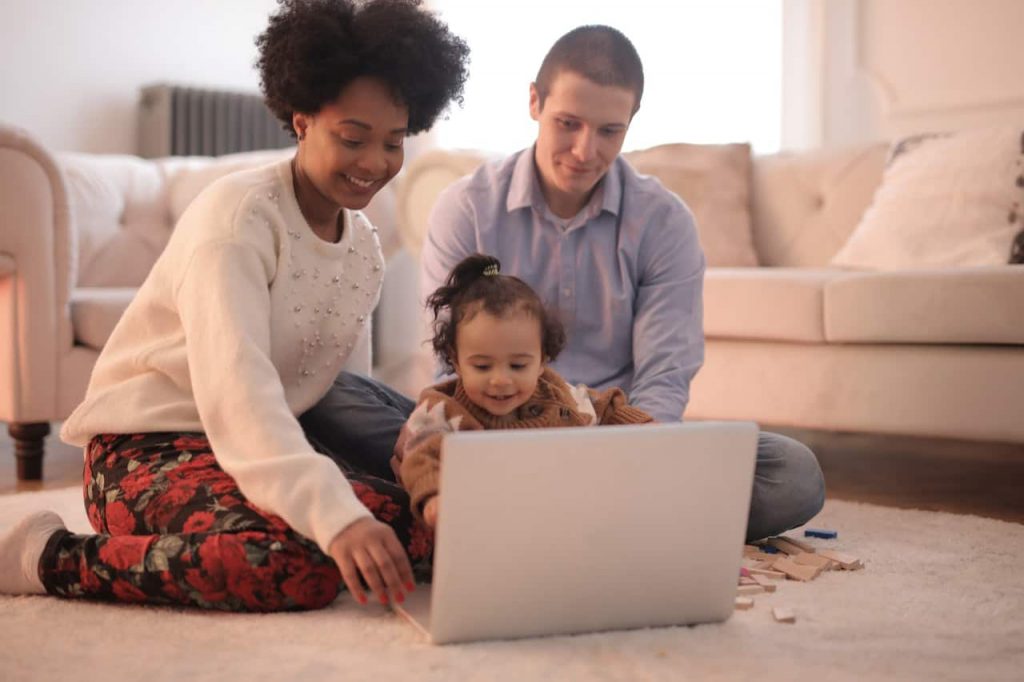 Halloween Baking Championship On Food Network
If you love to watch people cook, but want a show that's a little more spooky, we've got just the thing for you. The Halloween Baking Championship is an upcoming seasonal spin on a classic series that'll whet your appetite!
This show features top bakers around the country, all entering with the express desire to win the $25,000 grand prize. The setting is in the spine-chilling Hotel Hanson to ensure everyone has their Halloween spirit in-tact! Creative cakes and unique pastries are the hallmarks of this unforgettable Food Network premiere.
Grab your mixing bowl, whip up some eggs, and get ready for some serious autumn goodies.
We Recommend This Series For: Baking Fans and Halloween Fiends
If you're the type of friend who never fails to make banana bread or chocolate chip cookies for their friends, this show will fill you with inspiration. Fans of Halloween will also get their spooky spirit on with this festive season!
We love reality TV, too! Here are five extra recommendations to add to your queue.
Days Of Our Lives On W Network
Sometimes you want nothing less than a full-package show. Days Of Our Lives premieres this September on W Network to give you exactly what you're wishing for.
This hybrid family drama, mystery, and romance is set in a fictional town, revolving around several families with intertwined fates. This show has already won a slew of awards and several nominations in categories such as writing, storytelling, and performance. Such an impressive resume is already a good reason to tune in, but you also have a hot new season coming up!
One way or another, Days Of Our Lives is knocking expectations out of the park.
We Recommend This Series For: Viewers Who Want It All
Can't decide between a riveting drama, steamy romance, or light-hearted comedy? Have it all by tuning into Days Of Our Lives on W Network!
Dream Gardens On Cottage Life
Do you have a green thumb that needs a little extra nurturing? Dream Gardens is premiering an all-new season on Garden Life to cure what ails you.
This dreamy eight-part series is set in Australia, following the efforts of one of today's most skilled landscape designers. While the creators may face down budget and weather challenges, you'll witness the creation of home gardens, elegant shrubberies, and flower beds.
Even if you don't have a home garden yourself, this show will provide peak design inspiration for your dream home. Who knows? You may learn imaginative tricks you never thought possible.
We Recommend This Series For: Gardeners And Dreamers
If you like to daydream about your own little cottage by the sea, this show will provide fuel for your wildest fantasies. Avid gardeners will also pick up a few practical tips!
Missed out on some summer shows? Catch up with our handy guide!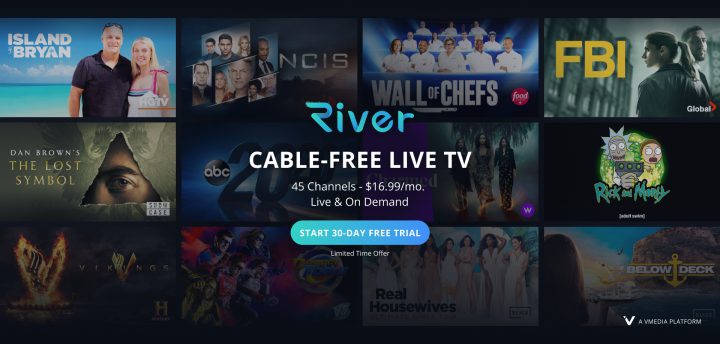 Murdoch Mysteries on CBC
Just in time for the chilling season of October, Murdoch Mysteries is back on CBC with a brand new season premiere. With fifteen seasons to its name, this is one series you'll be ready to sink your teeth into.
For those unaware, Murdoch Mysteries is set in the late 1800's and revolves around a Canadian detective named William Murdoch. Each episode explores the haunting mysteries and unidentified murders in a time where detective technology is still underdeveloped. Using his wits and passion for justice, the protagonist solves the cases of his time by stepping outside the technological box.
With Halloween right around the corner, this fall is a great time to get invested in one of today's most beloved crime thriller series.
We Recommend This Series For: Mystery Lovers and Drama Fans
Whether you prefer mystery or drama, Murdoch Mysteries on CBC will scratch your itch.
Bel-Air On Showcase
Are you a die-hard fan of the Fresh Prince Of Bel-Air? It's time to tune into the prequel series that follows the protagonist through his formative years of high school.
With the second season slated to come out next year, tune into this compelling drama this fall to see what all the mainstream fuss is about. This show revolves around Will, the iconic protagonist from the Fresh Prince Of Bel-Air, and his journey as a teenager. Critics have raved about the show's powerful performances, stirring modern commentary, and commitment to the spirit of the first series.
There's nothing quite like a good drama to wind down the week with! Catch Bel-Air on Showcase this year so you'll be ready to go next year.
We Recommend This Series For: Fans Of Nostalgia And Dramas
If you're a fan of nostalgic sitcoms, you'll have plenty to enjoy with this modern spin. Likewise, drama fiends will have no shortage of fascinating character development to enjoy.
Don't wait while the hottest new and returning shows premiere! Try our free trial here.
Life Below Zero On National Geographic
Sometimes the scariest places are right under our nose. If you're outdoorsy or just want to know more about the furthest corners of the world, Life Below Zero will be your next favourite watch.
This documentary series follows the ongoing efforts of hunters and residents that live in the furthest reaches of Alaska. Not only will you learn about the weather and wildlife, you'll also learn about the challenges faced by people living in an inhospitable environment. This show is a serious contender for some of the best cinematography and pacing seen in a modern series.
Life Below Zero is a solid lesson to never take for granted the wonderful things you have in life. Tune in this fall to see a brand new season on National Geographic.
We Recommend This Series For: Nature Fans And Curious Viewers
A wide spectrum of viewers will enjoy this show, from avid nature fans to curious viewers who love to learn new things about the world.
Rick And Morty On Adult Swim
What do you get when you blend colourful animation with sci-fi trappings and a sitcom atmosphere? You get one of the most popular cartoons ever made: Rick And Morty.
This award-winning animated sitcom revolves around the wacky antics of a mad scientist and his well-meaning, yet hapless grandson. Each episode sees characters travelling through time, hopping through dimensions, and outsmarting a variety of crazy scenarios. If you're a fan of Futurama or Family Guy, this show will hit more than a few high notes with you.
We could all use a good, hard chuckle nowadays. If you feel like busting a gut after a long day at work, tune into the newest season of Rick And Morty on Adult Swim this fall!
We Recommend This Series For: Comedy and Sci-Fi Fans
Scratch your comedic and sci-fi itch with this all-around fantastic show.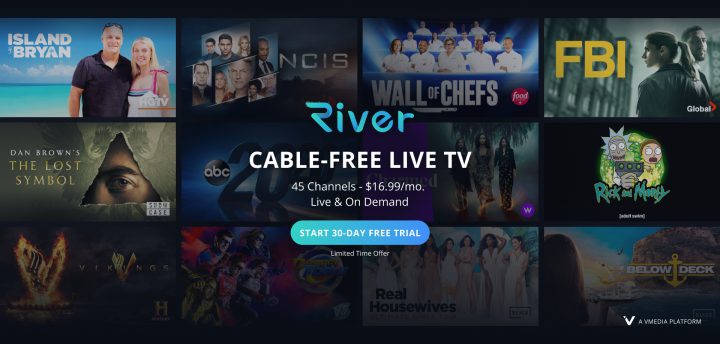 Why You Should Tune Into RiverTV
You don't have to shuffle through endless rows of subscriptions and packages to get a full variety of shows. We have more than enough selections for all audiences with RiverTV, our all-inclusive live streaming service.
Whether you want to try StackTV or RiverTV, our top RiverTV picks for new and returning shows this fall 2022 includes:
Gut Job
Styled
Bobby's Triple Threat
Halloween Baking Championship
Days Of Our Life
Dream Gardens
Murdoch Mysteries
Bel-Air
Life Below Zero
Rick And Morty