Rick And Morty remains the darling of Adult Swim. With several Emmy nominations and wins over the past several years, you'll definitely want to tune in for the next season.
There's just one little problem standing between you and a binge session: where do you watch the new season? Canadian television viewership is growing in number thanks to offerings like RiverTV. We make it easy to stay caught up on all the latest live-action and animated shows with our flexible offerings!
Whether you're a hardcore viewer of the series or want to get into it, you won't want to miss our guide below.
Need a few shows and documentaries to tide you over this fall season? We're RiverTV, a Canadian live TV and streaming service with over forty-four top channels.
The Plot of Rick And Morty
What makes Rick And Morty such an enduring series across multiple demographics? This fun fact may have something to do with the hilarious writing and creative plot twists in each season.
Rick And Morty centers around an ageing mad scientist and his hapless grandson, following their adventures through time and space. Along the way our protagonists run into all sorts of bizarre situations that require the most creative solutions. Adult animation continues to impress audiences around the world with witty dialogue and plenty of gut-busting humour.
Comedy fans and sci-fi fans alike fall in love with Rick And Morty. If this show sounds like your cup of tea, we'll explain how to tune in.
Summer is gone, but its shows are still hot! Check out our top five recommendations here.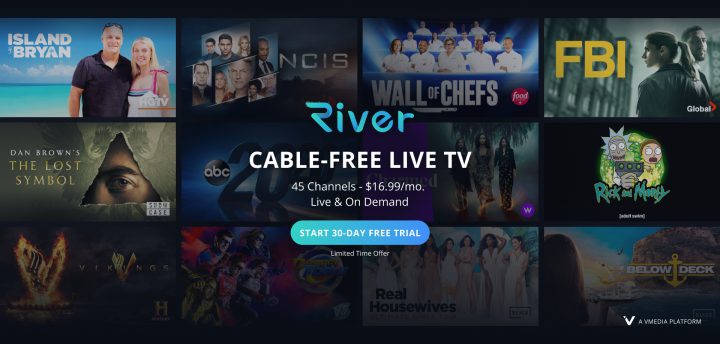 Who is RiverTV?
Modern media is a mess of subscription models and complex packages. We believe it's time to offer people a hassle-free way of enjoying their favourite shows or movies.
We're proud to offer thousands of hours of top-notch programming from some of today's most beloved primetime networks. Our affordable package ensures you're not missing out on award-winning staples such as Food Network, Adult Swim, Showcase, History Channel, and National Geographic. If you want to see newer stations, we also host newer networks such as W Network.
There's no need to worry about complex packages or hidden fees with RiverTV. We're happy to offer you a free 30-day trial so you can experience the best shows, movies, and documentaries from your favourite devices. We'll dive deeper into the Live TV and On Demand packages we offer so you can find your preferred fit!
Do you need some reality TV suggestions? Check out our top five picks here!
What Channels Does RiverTV Have?
We offer one of the most accessible, comprehensive and diverse channel lists online. Mystery, sci-fi, comedy, reality television, and cooking are just a few of the genres we offer!
We offer dozens of popular, classic, and new channels for you to enjoy. A few of the channels we offer include:
CBC
Showcase
National Geographic
Adult Swim
History Channel
HGTV Canada
Lifetime
Cooking shows are more popular than ever. We have five of our favourites in this new list.
How Many Episodes of Rick And Morty Season 6 Are There?
Rick And Morty Season 6 is believed to have ten episodes. It premiered on September 4th and is available to watch using RiverTV.
The full release dates for all the episodes haven't been released yet. A few of the episode titles you should look out for are the following:
Episode 1: Solaricks
Episode 2: A Mort Well Lived
Episode 3: BethicTwinstinct
Episode 4: Night Family
Episode 5: Final DeSmithation
How You Can Stream Rick And Morty Season 6 Online in Canada
We offer two packages on RiverTV: Live TV and On Demand. Which option will suit you the best? We'll compare the two below.
A whole month to watch the best shows, documentaries, and movies? It's real: try our free trial today.
Watch Rick And Morty With Live TV
Our Live TV option is available through several devices such as your laptop, home computer, or your tablet. You can use RiverTV with the following apps:
Amazon Fire TV
Roku
Apple TV
Google Play
Watch Rick And Morty With On Demand
If you want to watch the best content anywhere at any time, consider our On Demand package deal. We have a 30-day free trial for you to enjoy as you figure out what suits you best!
Just get our RiverTV app and start watching.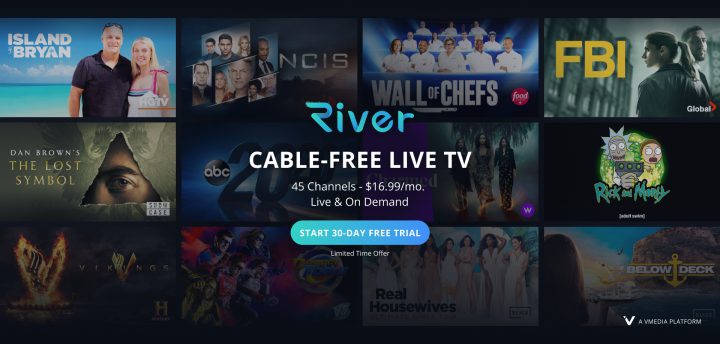 Why You Should Try RiverTV Today
What's there to lose? When you're tired of browsing a million subscription models only to miss out on your favourite shows, we have a solution.
We provide an inclusive, well-rounded package of Live TV and On Demand options.
Alongside world famous staples, we also provide hot new channels and the ability to watch your favourite media anywhere. If you're not ready to commit, try our 30-day free trial risk-free.