It's time to stop paying for bad cable and kick your cable box to the curb.
Thanks to all of the available streaming services, you no longer need satellite or cable to watch your favorite movies, TV shows, and news channels. All you really need to cut the cord is a stable internet connection, a subscription to your favorite streaming service, and a compatible streaming device.
Related: Canadian Cord Cutters Love RiverTV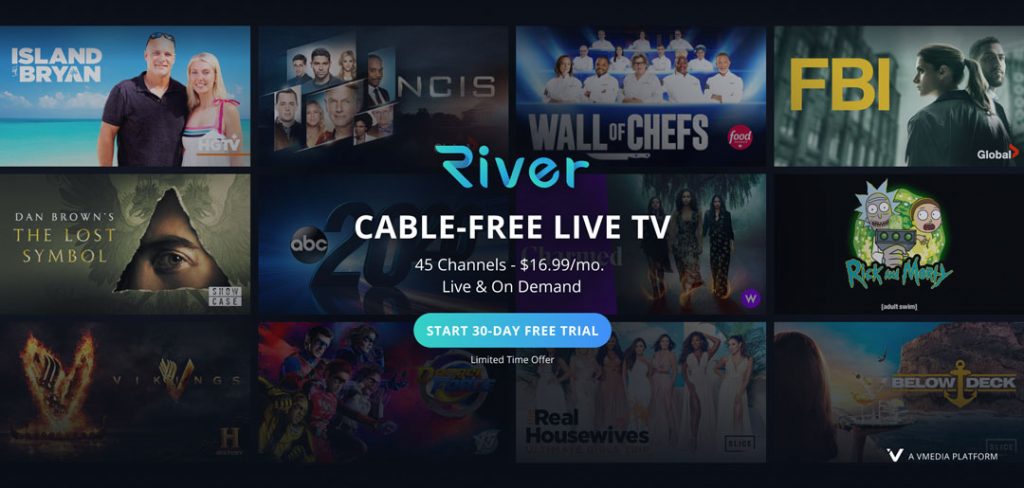 Why Everyone's Cutting the Cord in 2023
More people than ever are choosing to cut the cable cord in favor of subscribing to streaming on-demand services like Netflix, Hulu, Disney Plus, and Amazon Prime Video. There's also a wide selection of streaming services that offer on-demand content as well as direct cable replacement—like RiverTV. These services not only have your favorite shows and movies available for you to stream anytime, but they also give you access to the channels you regularly watch on cable. And here's the kicker—these services are much cheaper than traditional cable.
Here's your guide for the best way to cut the cord.
Cord Cutting Canada Statistics
Canadian adults 18-44 are leading the cord cutting revolution! A recent report has revealed that more than 70% of this age group either have already cut their traditional cable and satellite services, reduced them, or plan to do so within the next year. It's a great time for Canadians to explore options available in streaming video and other non-linear TV alternatives.
According to a recent study, there are stark differences between generations when it comes to opinions on technology and media consumption. The Trade Desk and YouGov delved into these trends with fascinating results.
Canadians are embracing a new way of watching TV. A whopping 73% of adults aged 18-29 watch their favorite shows on their mobile phones and 66% utilize laptops instead. Plus, 63 % use a second screen to enhance the viewing experience; whether for online shopping or social media activities – it's redefining how Canadians enjoy entertainment today.
Canadians are tech-savvy and cost conscious when it comes to TV services – 40% prefer lower prices over subscription fees, with almost half willing to accept ads in exchange for cheaper streaming options. On average, they're open to spending up to CA$30 a month on the technology that best fits their lifestyle.
Canadians aged 18-29 are driving the interactive ad market, with a preference for more engaging options like shoppable ads. 87% of viewers prefer targeted ads and 89% favour short ones – proving that tailored content is key to effective streaming advertising.
"We're experiencing a once-in-a-generation shift in how we watch television, and Connected TV is unlocking more ways for consumers to have the best possible viewing experience.
This presents advertisers with a massive opportunity to break away from the traditional advertising norms and reach consumers through an omnichannel marketing approach that applies data to their TV advertising campaigns." – ​​Tim Sims, CRO @ The Trade Desk.
Despite the rise of on-demand streaming services, many Canadians are still clinging to their cable subscriptions – largely due to a desire for access to live TV content like news and sports. But this is slowly changing; as 31% of viewers shift away from traditional means towards other platforms when it comes time watch sporting events.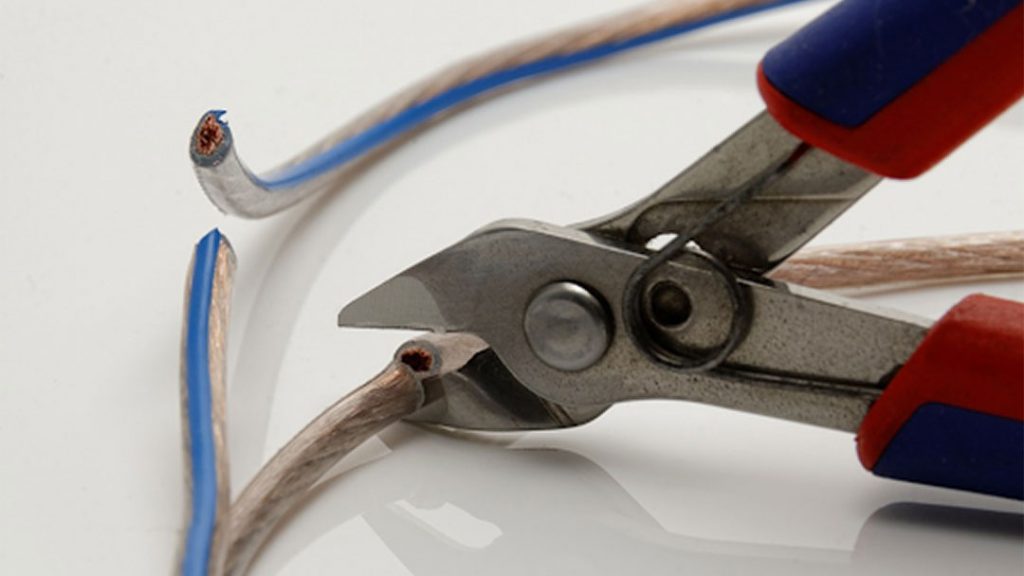 Set Up An Unlimited Data, High-Speed Internet Plan
Even if you decide to cut your cable TV plan, you'll still need a strong home internet connection to use for streaming. Often, your cable company also provides your internet service, and you can either keep that plan or shop around with other internet providers.
This is typically also a cost-saving step—for example, if you pay 150 CAD for cable each month but can cancel it and pay only 75 CAD for internet, you're already cutting your monthly costs by 50%.
The most important things to look for in a home internet plan are unlimited data and high speeds. Streaming can go through data quickly, and you don't want any surprises when you get your internet bill. As for speed, the more people there are streaming at the same time in your home, the faster speed you'll want to get.
Decide Which Shows and Channels Are Must-Haves
When cutting the cable and switching to a streaming service, the first thing you'll likely want to do is think about which of your favorite TV shows and channels you can't live without. Then, look into different streaming services to see if they can provide the entertainment you need.
The best way to directly replace your cable box is with a service that offers live TV streaming along with its on-demand content. For example, RiverTV offers 40+ of the top channels in addition to its 1000's of hours of on-demand content that you can watch anytime, anywhere.
And the best part about switching to a streaming service? Unlike cable, you're free to cancel or switch providers at any time.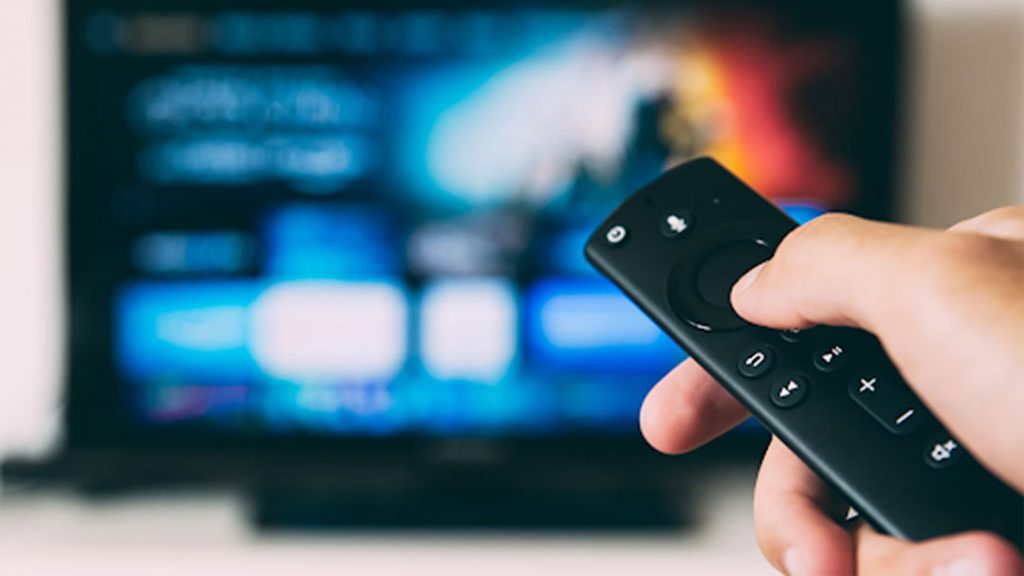 Replace Your Cable Box With a Streaming Device
After you kick your cable box to the curb, you'll still need some sort of streaming device to utilize your new service. This includes smart TV apps, standalone streaming devices like Roku, and even a simple web browser open on your computer, tablet, or smartphone.
If you need to purchase a streaming device, there's good news—they're quite inexpensive. You can get a device capable of streaming the top service like Hulu, Netflix, RiverTV, etc. for as little as around 25 CAD. And with most services, you can stream directly from most of your internet-connected devices.
Related: The Roku & RiverTV Promo Is Ending Soon!
What About My DVR?
If you're someone who uses their cable box's DVR all the time, there are some Live TV options that offer cloud DVR services. However, they do have some limitations compared to traditional DVRs from your cable company, like storage limits, show expiration dates, and limitations on what channels you can record.
But thanks to on-demand streaming, you might not miss your DVR too much—or at all. Many streaming services let you watch the shows you're already using your DVR to record whenever you want.
What About the Local Channels?
With some streaming services, adding on local networks to your subscription can be costly. There is a way around that, however—with an inexpensive TV antenna. Your television has a built-in over-the-air tuner that you can plug an antenna into, giving you the ability to watch local broadcast networks for free. But reception varies depending on where you live, and unless you spend more for an antenna DVR, you'll be restricted to live viewing only.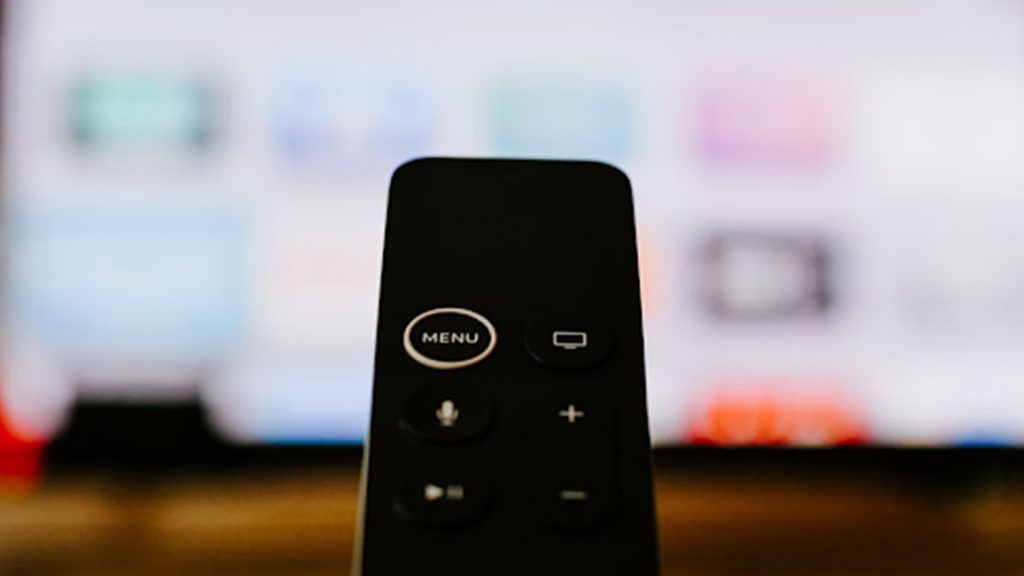 Do a Trial Run Before Cutting the Cord for Good
Cutting the cord on cable can save you a lot in the long run, but you'll want to do some planning to ensure the transition goes smoothly. It pays to get your streaming setup ready before making the final decision to call your cable provider and cancel your service for good.
Go through the points we mentioned above and figure out which service (or services) you want to subscribe to, and ensure that you have the devices you'll need to stream your favorite shows. Set everything up on your TV (most streaming services offer free trials—you don't have to commit yet), unplug that cable box, and start getting used to streaming instead. Familiarize yourself and your other household members with how everything works.
You might experience some issues along the way. Each streaming service uses different menu systems, the remotes for different devices operate in different ways, and you'll have to learn how to navigate the channels for each service. However, give it time and some patience, and you'll have it down in no time.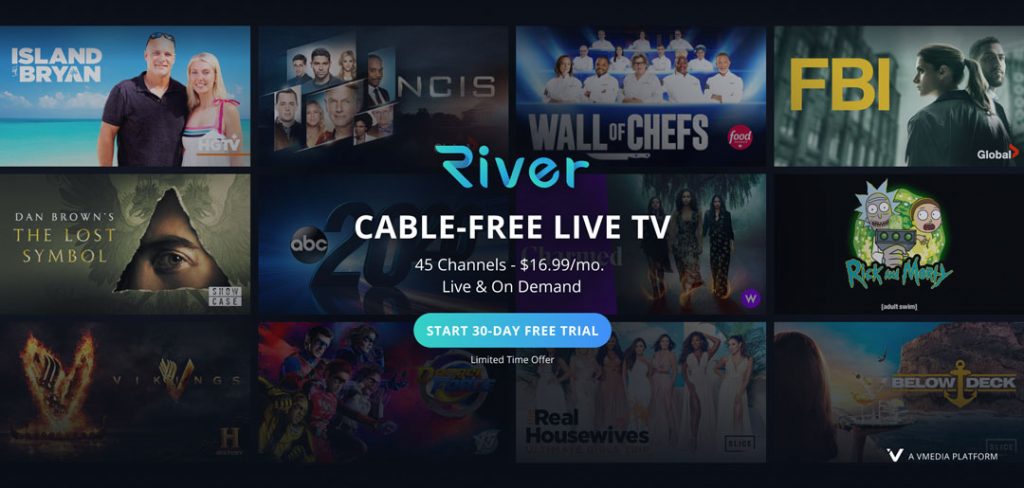 Ready to Make the Switch?
Cutting cable is easy once you find the right streaming service for you. Other than the cost savings, you gain the freedom of picking what services you want and changing freely between subscriptions. Cutting the cord is all about getting the right setup and choosing the right live TV and on-demand service—and if you do it right, you won't miss that old cable box.
RiverTV is a live TV and on-demand streaming platform that includes 40+ of the most popular networks along with 1,000's of hours of on-demand shows and movies. It's an affordable cable-free option that's easy to set up and has no contracts.
And the best part is it's only $16.99 per month—start your free trial today!
Related: RiverTV Exclusive—One Month Free!