Delivering a stunning blend of crime thriller and family drama, A Town Called Malice is a must-see that transports readers back to 1980s Spain. The Lords – former South London gangsters – are at rock bottom in England's underworld when they decide to make a fresh start on Spain's Costa del Sol.
What follows is an exhilarating battle for survival as they tangle with rival gangs while also struggling with each other's hidden agendas. Love deftly weaves these various plot threads while also paying tribute to some of the decade's most memorable music moments. Filled with romance, obsession, violence, and deceit – not to mention plenty of swagger – this show is a wild journey to one tumultuous moment that will keep you guessing until the very last episode.
At RiverTV, we will explore the show's trailer, star-studded cast, and release date to give you an inside look at this compelling series.
Do you want to stream A Town Called Malice? RiverTV offers it on Showcase.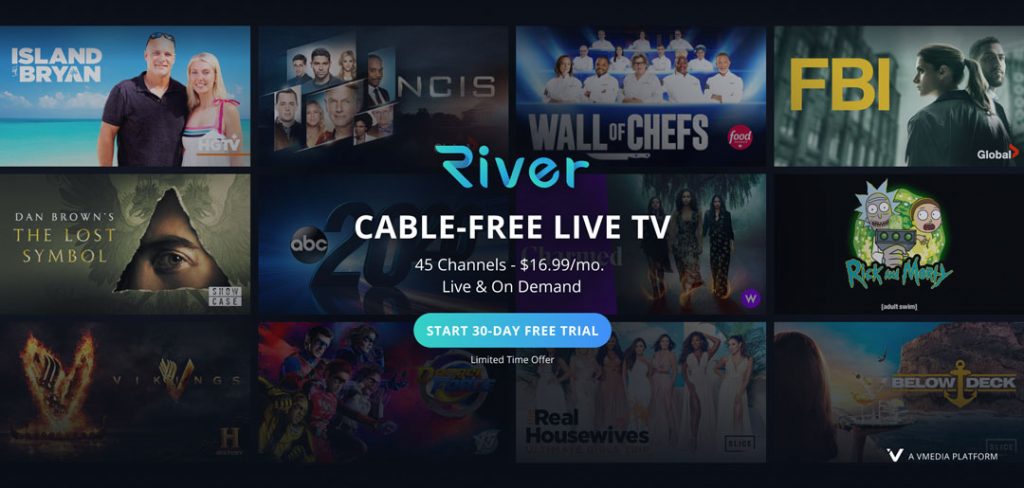 A Town Called Malice – The Main Star-Studded Cast
A Town Called Malice boasts an exceptional lineup of gifted actors who deliver nothing but excellence on stage. Whether they are industry veterans or rising talents, every ensemble member delivers a captivating and multifaceted performance bringing their characters to life with conviction and authenticity.
Jack Rowan as Gene Lord
Jack Rowan has proven himself to be a gifted and versatile actor through his outstanding performances on stage and screen. In Born to Kill, he gave an exceptional portrayal of a troubled teenager with a problematic past earning praise from critics and fans alike. His subsequent roles have only added to his reputation as an outstanding talent whose acting skills are both powerful and subtle.
Tahirah Sharif as Cindy Carter
Tahirah Sharif has already established herself as a talented force in the acting world. However, her breakout role on Waterloo Road was just the beginning. She's since wowed audiences with her haunting performance in The Haunting of Bly Manor. With incredible talent and undeniable charm, there's no doubt that Sharif will continue to dominate screens everywhere.
Martha Plimpton as Mint Ma Lord
You may recognize Martha Plimpton as a talented actress. She first gained fame in the 80s by starring in popular movies, including The Goonies and Parenthood, proving herself an impressive child actor. She has established herself as an outstanding performer throughout the years by receiving critical acclaim for her work on stage plays and TV series like The Good Wife and Raising Hope.
Jason Flemyng as Albert Lord
Jason Flemyng has established himself as a very talented actor with his dynamic range and captivating acting performances on stage or camera lens. He first gained worldwide recognition owing to his brilliant work in popular movies such as Lock, Stock and Two Smoking Barrels, Snatch, and The Curious Case Of Benjamin Button. Flemyng's natural acting prowess and versatility have made him one of Hollywood's most sought-after artists today.
Related: Best REVOLT TV Shows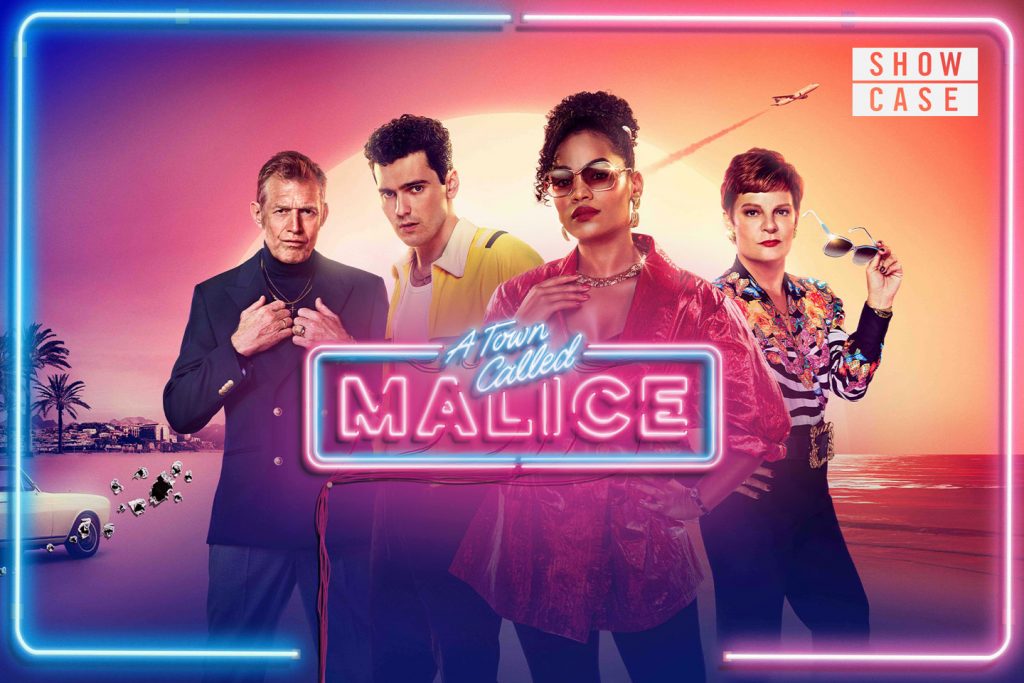 A Town Called Malice – Supporting Cast
Along with the show's main cast, it offers an incredible supporting cast that help craft the riveting story and draw you in. They include:
Eliza Butterworth as Carly Lord
Eliza Butterworth is a gifted actress whose captivating performances have left audiences spellbound on stage and screen. Her magnetic presence and natural charisma command attention, while her emotional depth and range make her an exceptional talent. Butterworth first caught the world's attention with her breakout performance as Aelswith – The Last Kingdom's feisty warrior character.
Daniel Sharman as Kelly Lord
Daniel Sharman is a gifted actor who has left a mark in theater and film. He made waves with his captivating portrayal of Isaac Lahey in the supernatural series Teen Wolf. Today, Sharman proves his versatility by taking on different characters in historical epics and high-octane adventures.
Lex Shrapnel as Leonard Lord
Lex Shrapnel possesses a rare ability to bring layered characters to life on screen with remarkable ease. His performances in popular films like Captain America: The First Avenger, K19: The Widowmaker, and Flyboys have cemented him as a household name worldwide. His innate acting prowess that exudes confidence alongside striking features that demand attention onscreen make him highly coveted among casting directors.
George Jaques as Anthony Lord
George Jaques founded London-based Athenaeum Productions at 16 years old. With his impressive skills in directing, producing, writing, and acting all rolled into one package – this multi-talented artist has achieved much success throughout his career. His latest venture is Black Dog.
Leanne Best as Detective Inspector Lindsay
Leanne Best is a talented actress whose ability to bring powerful emotions to her roles has garnered her much success in the entertainment industry. She first rose to fame through her performance in the widely acclaimed British crime series Line of Duty before taking on many other film, streaming, and TV projects, some on Showcase.
Dougray Scott as Uncle Tony
Dougray Scott's artistry as an actor is exceptional, exhibiting immense versatility in theater and film. His enthralling portrayals have earned him worldwide recognition with unforgettable characters in blockbusters such as Mission: Impossible II, Enigma, and Ever After.
Ready to stream on-demand and live TV to your computer or phone? RiverTV allows you to watch hit TV shows and movies at home.
Trailer for A Town Called Malice
The Lord family was once a force to be reckoned with when it came to the criminal underworld, but those days are over, or are they? After dodging danger time and time again, Gene – the youngest Lord sibling – feels like the family has left out in the cold.
His sharp mind and killer instincts would make him an ideal criminal, but nobody seems to see that. So when Gene barely escapes with his life from a violent turf war, he takes off with his fiancée Cindy for Spain's Costa del Sol, where they hope they can start new lives.
Of course, things don't stay quiet for long, especially when other Lords show up, eager to pick up where they left off years ago as crime bosses. Things begin heating up dangerously close to boiling point.
Related: Ways to Watch TV Shows in Canada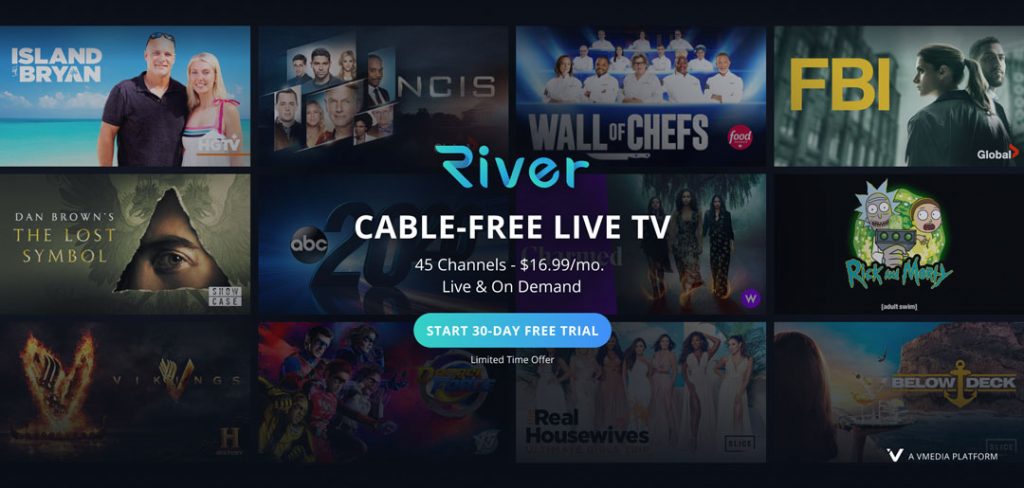 A Town Called Malice – Release Date
In March 2023, Sky Max debuted Nick Love's A Town Called Malice – a British crime thriller television series fans eagerly anticipated. Unfortunately, although NOW showcased all episodes at once for convenient viewing pleasure, audience reception failed to meet expectations, resulting in the show being canceled post-seasonal airing in April of that same year.
Related: Where to Stream Season 2 of Bel-Air