Are you a viewer that craves variety? Showcase Channel is one of the best options for people who want to enjoy a little bit of everything in one handy package.
Thanks to social distancing norms, Canadian home entertainment has seen a complete revival. More people than ever are enjoying movies, shows, and documentaries from the comfort of their home. While some channels focus on a single genre, other channels prefer a blend of content. That's where our helpful guide comes in!
We've gathered up the 10 best Showcase shows for your enjoyment. We'll break down the summary and the intended audience so you can get to watching great content faster.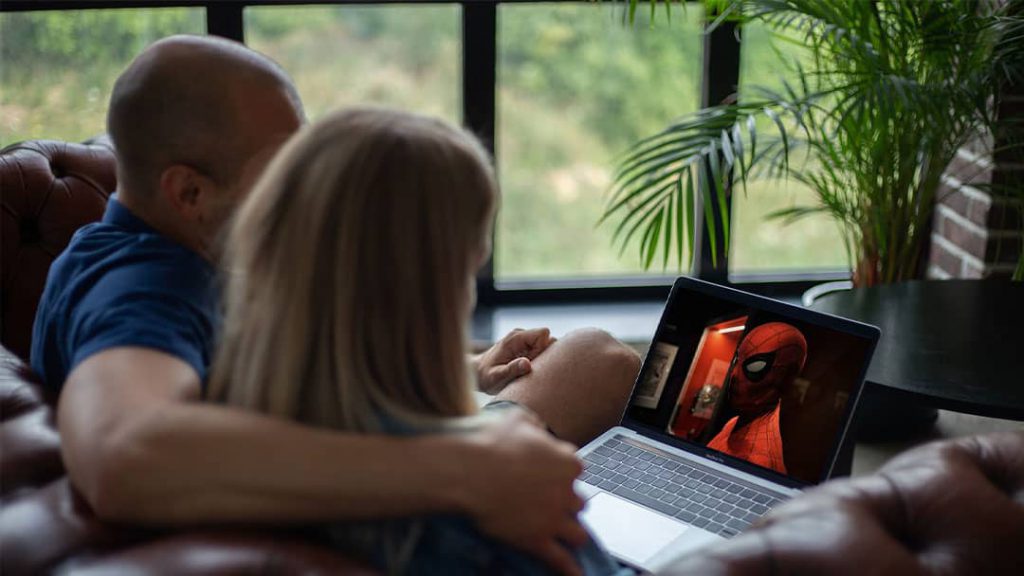 Queer as Folk
Just like its predecessors, like the original ground-breaking series on Showtime with the same name, "Queer as Folk" centres around a group of friends who find love and support in the gay community. Last time, the original season finale ended in a sad but touching episode where the local bar is terrorized by a bomb attack. This new take starts their series following a major tragedy.
Queer as Folk is a drama television series created by the Peacock channel. Set in New Orleans, the show follows a group of friends. After a tragedy at the queer club Babylon, the close friends find their lives changed in the aftermath of hate and violence. The episodes are addicting, as you really can relate to the vulnerability, grief, addiction, and relationship problems we all face.
Related: Top Reality Shows that will Give You A Reality Check
And just like the original, the characters really make the show what it is. Mingus is a non-binary high school student who is also an inspiring drag queen. Brodie Beaumont is the complicated protagonist who dropped out of medical school and now struggles in their relationships. Kim Cattrall plays the character's eccentric mother and award-winning supporting actress Julliette Lewis as Judy, the free-spirited mother of Mingus.
Queer as Folk is unapologetic and one series not to miss. Don't miss out on all the love, laughter, and LGBTQ+. This show is as edgy as it is heart-warming. Just as ground-breaking as the two series before it, director Dunn wanted to remake the series for today, especially one set in one of the unique queer areas of Louisiana.
Angelyne
Survival, West Hollywood, fame, sex, Corvettes, UFOs, and lingerie! These are just some of the topics you will see played out in "Angelyne," a show about a true-to-life blonde bombshell that takes over LA billboards in the 80s, ushering in the new era of quick fame and influencer culture.
Real-life, glow-in-the-dark sparkling queen of the universe, Angelyne, an enigmatic, mysterious woman who rose to fame in the mid-80s with billboard advertisements featuring herself! This TV series is based around a 2017 investigative story by Jeff Glaser, a journalist at the time for The Hollywood Reporter, that answered the question, "Who is this, Angelyne?"
She most definitely left a mark in 1980s Los Angelos. As one of the first influencers, her striking image of her on top of her pink Corvette was splashed on billboards throughout the city. This new show based on her is almost a love letter to the notoriously private queen herself. This show tries to uncover the true story and identity of Angelyne. Find out her real name, hear about her family's background, and so much more.
Starring Emmy Rossum from Shameless as the main star, Angelyne, is a must-see American miniseries. With an all-star cast of co-stars including but not limited to Alex Karpovsky, Lukas Gage, Martin Freeman, and Hamish Linklater. Discover who the real-life person is that inspired Peacock's newest limited series, "Angelyne," and learn about her unconventional rise to fame!
Watch Angelyne on River TV today and enjoy this iconic story.
Related: River TV, Canadas Premier Live and On-Demand TV
Roswell, New Mexico
After ten years away from her home, Liz Ortecho reluctantly returns to native Roswell to care for her sick father. When she gets there, she connects back up with her high school crush, who's now an officer of the law. After the relationship becomes electric, she finds out some shocking news.
Aliens! Her boyfriend and family are creatures from another planet who have kept his unearthly abilities hidden his entire life. As Liz tries to keep his secret, the town becomes aware of other dangers from alien presences nearby.
Roswell, New Mexico, a border-town, adds modern political content to its already admired sci-fi premise. This reboot is as just as watchable as its predecessor. Meet the new cast and try to figure out who's human or alien. The Latina actress, Jeanine Mason, plays the main character Liz Ortecho and you can watch her journey from high school angst to complicated adult issues, some that aren't even of this world.
Legacies
Welcome back to Mystic Falls! Where there is a new generation of protectors. Legacies is a spin-off of the popular shows "The Vampire Diaries" and "The Originals ." The Salatore School for the Young and Gifted is home to Hope in this supernatural fantasy drama. Hope is a coming-of-age character who is descended from some of the most powerful witches, vampires, and werewolf bloodlines.
This school provides a safe haven where supernatural beings can learn to control their impulses and abilities. Hope, a rare tribrid, has to learn with her friends how to master her powers and take control of her naturally evil impulses.
Check out this monster-of-the-week style setup series, starring Danielle Rose Russell, Aria Shahghasemi, Kaylee Bryant, and the rest of the brilliant cast. This new take on the supernatural phenomenon is different in focus and tone. Legacies is a younger, fresher take on Mystic Falls, so it is campier and lighter, with the story revolving around the students and their lives.
Related: Top 5 Shows To Binge Watch This Summer
Killing It
Starring comedy favourite Craig Robinson, this rags to riches sitcom is about more than just a few laughs, although it is hilarious. It is about one man's quest to achieve the American Dream. A man who has struggled, a man who has fallen in life repeatedly. This show is really about class, capitalism, and human courage.
The character he plays is a determined cash-strapped, would-be entrepreneur who teams up with his Uber driver. For a snake hunting contest in this comedy television series by Luke Del Tredici and Dan Goor. Although the premise is outrageous from the beginning, you begin to become accustomed to the wild world of state-sponsored python hunting.
Along with Robinson, the series also stars Claudia O'Doherty, Rell Battle, and Stephanie Nogueras. Robinson actually happens to be one of the executive directors of the series.
Watch all these shows and more with River TV.
Bel-Air
You read that right! This show is a revival of the famed Fresh Prince From Bel-Air, a 90's staple.
Bel-Air takes the general premise of Fresh Prince and adds a modern spin, following the titular Will as he goes through the challenges of daily life. You get all of what you expected from the original in this fantastic reboot: drama, cultural insight, and plenty of laughs. You may even find yourself tearing up now and again!
If you want a show that's a full-package, check out Bel-Air. Bel-Air was recently confirmed for a second season, so there's plenty more to enjoy.
Related: Best Netflix Alternatives in Canada
Want to Watch the best shows on the Showcase Channel? RiverTV now offers a free 30-day trial for your first month of entertainment so you can watch what's on Showcase anywhere.
MacGruber
Are you a fan of Saturday Night Live? You're likely familiar with the well-known Macruber sketch, which ended up launching its very own series.
The original Macruber comedy sketch was a parody on the MacGyver television series. This show is a laugh riot, combining clever parody with action and adventure. If you've got a hankering for more lighthearted content, add MacGruber to your watch list. Fans of nostalgic content will enjoy this show twice-over.
Watching television online has never been more enjoyable. Fantastic for both families and individuals in need of a pick-me-up, MacGruber is one of our top picks.
Batwoman
If you're a fan of superhero epics, Batwoman is an instant win. This compelling show has turned heads for its spin on the classic Batman franchise.
The titular Batwoman takes up the mantle of crimefighter after Batman disappears, fighting villains and solving mysteries as she goes. This show blends classic noir tropes with a contemporary approach, perfect for fans of the comics or the films. If you're not knowledgeable about Batman, this show is very accessible to newcomers and long-time fans alike.
If you want more action, don't worry: there's plenty of that, too! Add Batwoman to your watchlist to scratch your noir, action, or superhero itch. Keep in mind this show deals with serious subject matter and is not suitable for very young children.
4400
Batwoman and Bel-Air aren't the only full packages on this list! 4400 is a compelling sci-fi series that has a few things to say about society's development.
This show revolves around a complex cast of characters who have all woken up in the present day with no memory of who they are. Even stranger, they're all from different time periods! This show is a fascinating mix of thriller, science-fiction, and cultural commentary. You won't be able to put it down.
It's time to tune in to higher-quality content. Give yourself something meaty to chew on with 4400 with an updated subscription.
Want to Watch the best shows on the Showcase Channel? RiverTV now offers a free 30-day trial for your first month of entertainment so you can watch what's on Showcase anywhere.
Naomi
Thinking of dipping into more supernatural or paranormal shows? Naomi will fix what ails you.
This show is an engaging character drama from the critically acclaimed director Ava DuVernay. The titular Naomi is a comic nerd who finds her life shaken up by the sudden appearance of a supernatural event. This show is bursting with eclectic characters that add just as much charm as the mystery. If you're interested in a little extra drama, this show has plenty of interesting side-plots.
If you're not sure which genre to choose, choose them all! Naomi is one of the best Showcase shows out right now.
Related: RiverTV, Canada's Premier Live & On Demand TV Streaming Service, Announces 30 Day Free Trial Offer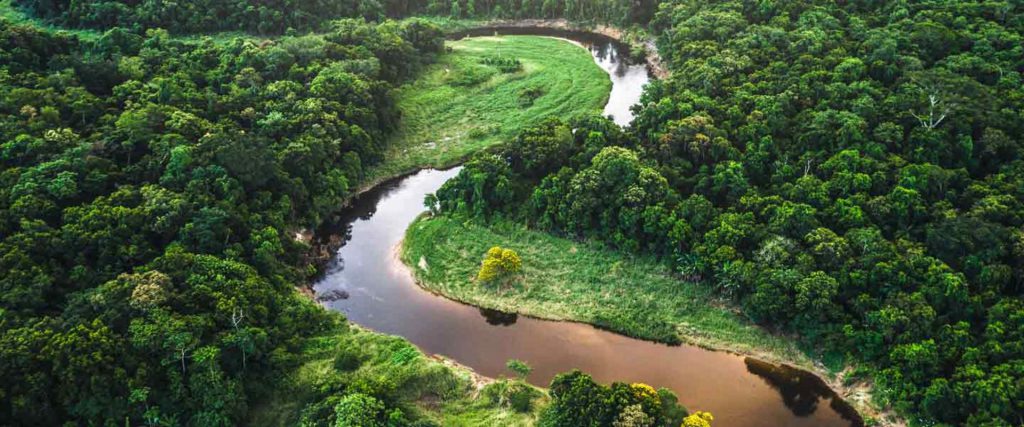 Best Shows on Showcase Channel Final Thoughts
There's so much to watch and so little time. We're happy to steer you in the right direction when it comes to shows, subscriptions, and price points.
Showcase is a solid pick for viewers who want a blend of content in one place. Supernatural, paranormal, sci-fi, drama, and noir are just a few of the genres you can enjoy here! Our 10 best Showcase Channel shows are:
Queer as Folk
Angelyne
Roswell, New Mexico
Legacies
Killing It
Bel-Air
MacGruber
Batwoman
4400
Naomi
If you're still not sure which shows you want to commit to, you can try experimenting. We offer a free 30-day trial with our subscription packages so you can find the best fit for your tastes.
Thinking of shaking up your entertainment list? Contact us today to enjoy our free 30-day trial.
River TV offers hassle-free live and on demand streaming to its customers. It is a great affordable option and easy-to-use service with 45 popular channels and featuring a large variety of top series, dramas, movies, lifestyle & reality shows, kids cartoons, news and more to choose from .
River TV offers all this more with low data usage numbers and quality programming. We appreciate our customers – start now and get a free 30-day trial for your first month of entertainment! This service is available coast to coast and provides tons of viewing enjoyment for many homes across Canada.