The spring season is here, so it's time for the old to go. Watching the trees, flowers, and wildlife return to life during this time of year is lovely.
You may be spending more time outdoors, but when you're finally inside, you don't want to watch the same shows you've been watching all winter. So, in this case, it's time for you to find something new to watch this season.
But what shows are going to be hot this spring? In this article, you'll find the 20 best springtime tv shows for 2023.
Are you ready to switch over to the best live and on-demand tv services? River TV offers a 30-day free trial for you to discover why you need to switch to us. So, come test our services out for yourself!
Related: Best REVOLT TV Shows: Find What's Trending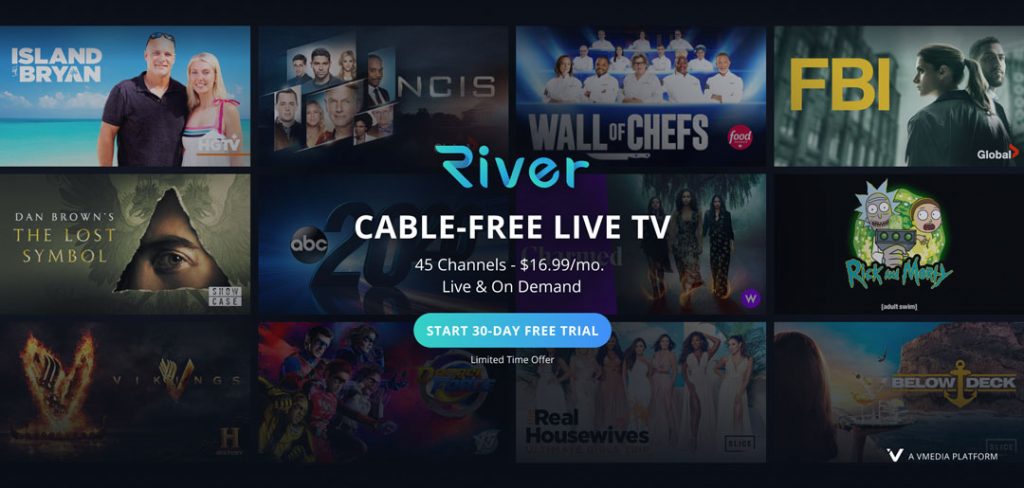 If you were a fan of Everybody Hates Chris, you'll enjoy Abbott Elementary. It's about a group of teachers and other school administrators coming together to provide the best education possible to the children in a Philadelphia public school.
In this series, they face many challenges that public schools often face, such as underfunding and inadequate staffing. However, they always find a way to sort through their problems to be there for the children.
For those who love reality tv shows, you must watch Southern Hospitality this spring. It follows the lives of eight socialites living in Charleston, South Carolina.
Leva Bonaparte brings the true meaning of "southern charm" to the show while out and about with her friends. She owns several restaurants within the city, but the true jewel of her queendom is Republic Garden & Lounge.
Yes, this may be a show to watch for the fall season, but who doesn't love anything with the killer doll Chucky? So, if you're looking for a bit of spook this spring, watch this tv show with the infamous doll.
A vintage Chucky doll appears out of nowhere in a small town, ready to cause trouble and reveal everyone's secrets. But what are those secrets, and why is Chucky bothering everyone? Take the time to watch this horror series to find out.
Below Deck is another reality tv show that is a favorite of many. It shows the daily duties and struggles of a deck crew who reside and work on a yacht during the charter season.
You might think their jobs are easy and they're living the best life, but this reality show this is far from the truth. In addition, there are several spin-offs for you to enjoy during this spring season. So go ahead and binge-watch the Below Deck series.
You have the option to catch up on the following:
Below Deck Adventure Abseiling Away
Below Deck: Mediterranean Reunion
Friendship is difficult to maintain, especially after someone dies in a group. A group of friends in Boston discovers how vital life is after one of their friends decides to end their life with suicide.
The title "a million little things" shows friendship's importance when trying to get by daily. If you're into a drama series with meaning, this show may be what you must watch this spring.
This tv drama is about a high school football player at South Crenshaw High being recruited to play at a better school. Spencer Paysinger's life serves as the inspiration for the T.V. series.
The football coach at Beverly Hills wants James Spencer to play at the school he coaches at due to his athletic abilities. However, the coach shares a history with Spencer's father, who used to play football with him.
Spencer joins the team, but it comes at a cost when trying to be there for his family and friends. In this sports drama tv series, you'll discover the difference between two worlds within the same city. Follow along on Spencer's life as he struggles to be a leader and maintain the spotlight as the star foot play player.
Daniel "Hondo" Harrelson is recently assigned to lead a special force in the area where he grew up, putting his loyalty to the test. Trying to keep the peace and remain true to his past, he struggles to manage both worlds of his old community.
This television series is based on an old 1979 series showing how cops are still often viewed as the enemy. Hondo tries to keep his police force from using aggression when catching criminals due to his relations with them. However, this becomes challenging when a crisis breaks out, and his team needs to use their tactical training to prevent the streets from becoming too hot.
Pennyworth is a prequel to the Gotham series, and if you enjoy Batman, you'll enjoy learning more about his butler in this series. It starts way before the events of Gotham, exploring the life of Alfred Pennyworth after he left the Special Air Service as a British soldier.
He aims to start his own security company in the 1960s in London. The tv series explores events of that period while drawing inspiration from the comic book V for Vendetta. It's a unique batman series that gives you a background of the butler. So it's worth a watch if you ever want to know more about Pennyworth.
This British television drama revolves around an undercover police force in which many officers try to conceal their crimes. In the beginning, Steve Arnott is transferred to another unit after refusing to help cover up an unlawful shooting by members of his old police department.
Kate Fleming, his new partner, has a great investigative instinct and is highly intuitive. They both work together to uncover the scandals that tie in with the city's organized crime. Of course, the corrupt officers don't like this and do everything they can to keep them from finding out anything.
Related: Best Lifetime Television Shows
Have you ever wondered how swords are made? Today, these swords may not be the weapon of choice for many, but creating them is still an art that only the highly skilled can master.
Wil Willis, a former army ranger, hosts the competition to find the best bladesmiths in the world. The competition winner receives a prize of $10,000 and earns the right to be titled as Forged in Fire Champion. It is an exciting competition worth paying attention to that keeps a dying art alive.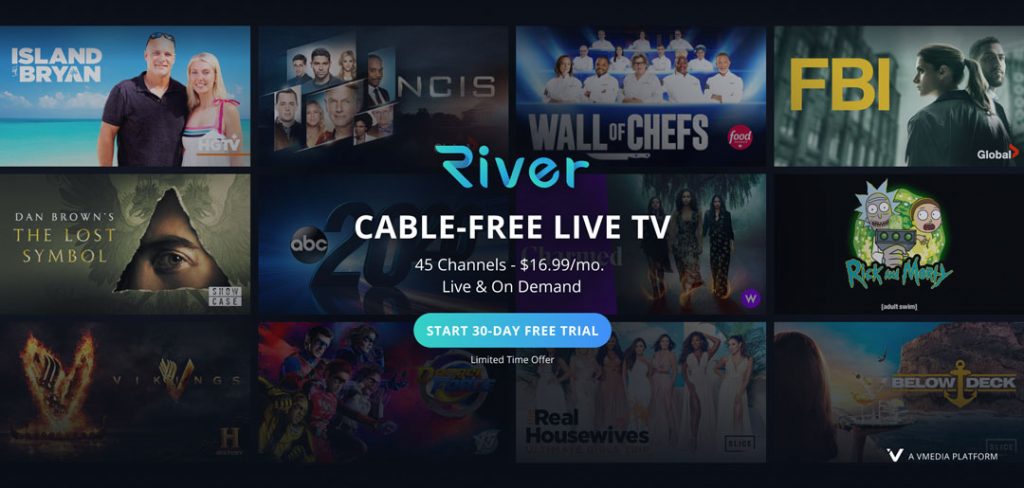 An old series that is still worth the watch. If you haven't seen the antics of Nacy Botwin, a suburban mom struggling to make an empire selling marijuana, you must watch it this spring.
Nancy is a widowed mother of two boys who decides to start selling marijuana to help support her family. Throughout the series, her family and friends become a part of her empire, but it comes at a cost. You'll see Nancy's struggles by becoming a part of illegal activities.
If you need a tv series to watch with your kids, you can't go wrong with an old animated television series. Braceface shows the daily struggles of a high school teen who must wear braces.
Of course, this creates challenges! But what's more, is that the braces have a mind of their own.
Sharon Spitz's braces can become electrically charged, which can tap into communication channels and operate machinery. At times this happens at the worst moments! If you're looking for a family show to binge this spring, consider Braceface.
Jane Tennant is the first female to be in charge of the NCIS Pearl Harbor. As a special agent, she must rise through the ranks confidently to conquer every challenge.
She must lead her team to investigate crimes related to national security and the military.
The fourth spin-off from the NCIS franchise shows a team of specialists in Hawaii trying to balance life and crimes. This is one of the most popular NCIS series with a woman in the lead role and numerous mystery plots to intrigue you.
Dave Johnson moves his family away from the Midwest to a dream home completely different from their old community. Johnson is a Caucasian American trying to adjust to living in a predominantly African American neighborhood in California.
His new neighbor, Calvin Bulter, not liking the fact he moved next door, believes he is destroying the culture of his community. So he goes causing problems to see how Johnson will react.
Eventually, Johnson can connect with Bulter and starts fitting in with his new community. The tv series is comedy gold and shows the struggles of one trying to be accepted despite being different.
Social experiments can often be fun to watch, especially involving love. In this reality series, you'll watch six Americans fly across the sea to find true love in another country.
They risk leaving their family and jobs to allow matchmakers to find the one that will be their forever love. But, is it a good idea for them to take this risk? Ultimately, they'll find out if it was worth leaving their home to start a new life, all to find love.
It's a must to watch home renovation during the spring as it's the perfect time to make updates on homes. So if you're looking for an HGTV series to watch, you must follow Dave and Jenny renovating old homes to look brand new.
The husband and wife duo explores Bentonville, Arkansas, to restore contemporary homes to their fullest potential. In this series, you'll watch the power couple bring beauty into their small town by rejuvenating historical homes.
Based on the book series, the tv series follows Amy Fleming and her sister Louise on their family ranch in Alberta. Living with their grandfather, they experience many high and lows that builds the family and create a strong bond.
Amy discovers she has the same ability as her deceased mother to heal injured horses. She uses her abilities to connect to the horses on the farm and grows close to a particular one. Watch how the family can conquer their troubles through faith in this heartfelt drama tv series.
Another excellent tv series based on a book is Murdoch Mysteries. In Toronto, Ontario, the series follows detective William Murdoch as he solves crimes in the late 19th and early 20th century.
He uses up-and-coming forensic tools and innovative methods to solve murder mysteries that leave many other detectives aloof. His number one alley, Coroner Julia Ogden, joins him in helping him solve the most horrific crimes of that time.
Raymond "Red" Reddington is an ex-naval specialist who turns into a high-profile criminal and is on the FBI's most wanted list. While hiding, he develops a list of the highest-ranking criminals within the mob community.
After years of hiding, he decides to turn himself in for an exchange of immunity against prosecution. However, there is one condition that he must work with the FBI rookie, Elizabeth Keen. The reason for him wanting to work with her is unknown, but it could be due to her dirty secrets.
Related: Best Silver Screen Classics to Watch
Ten people are stuck in the wilderness, trying to make it without help in this survival competition. The contestants are dropped far apart in late fall with limited tools to find ways to survive before the colder weather comes through.
Tested by the harsh weather conditions, many often tapped out due to not being able to survive. However, the one who remains standing is the winner of a $500,000 prize.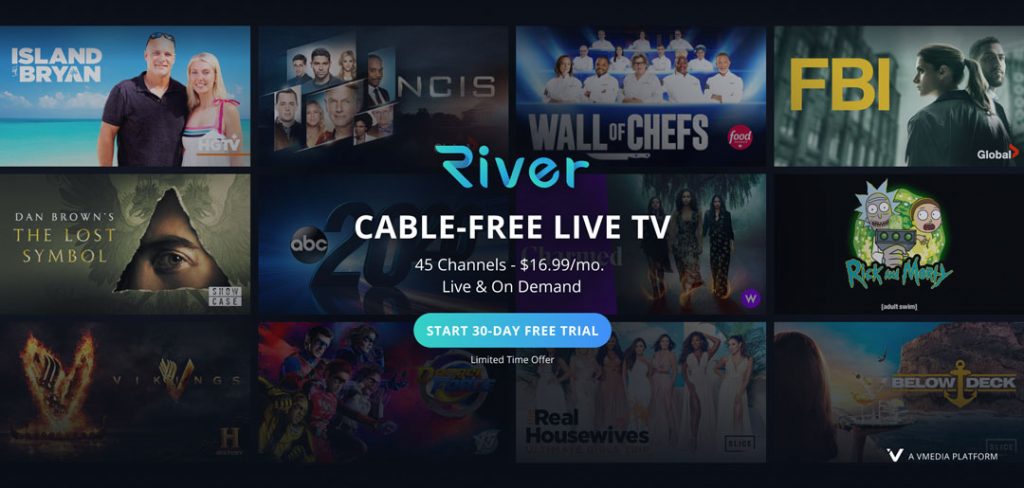 These Are the Best Spring TV Shows for 2023
If you're looking for something to watch this spring, consider one of these shows on the list. From drama to reality TV, you will find something to enjoy on this list. So go ahead and look; these are the best spring tv shows in 2023.