It's noticeable that the Adult Swim channel is not what it used to be. In the early 2000s, it was a block program that broadcasted raunchy late-night shows that many children were not supposed to be watching.
However, they still did, and most of their shows became cult classics because of this. But with so many shows they used to air, it can be hard to know which ones used to be the most popular. In this article, you'll discover the highest-ranking adult swim shows.
If you need streaming services to watch the Adult Swim channel, then look no further. River TV provides Live TV services, so you can never miss what's shown on this popular channel.
Related: VMedia Launches RiverTV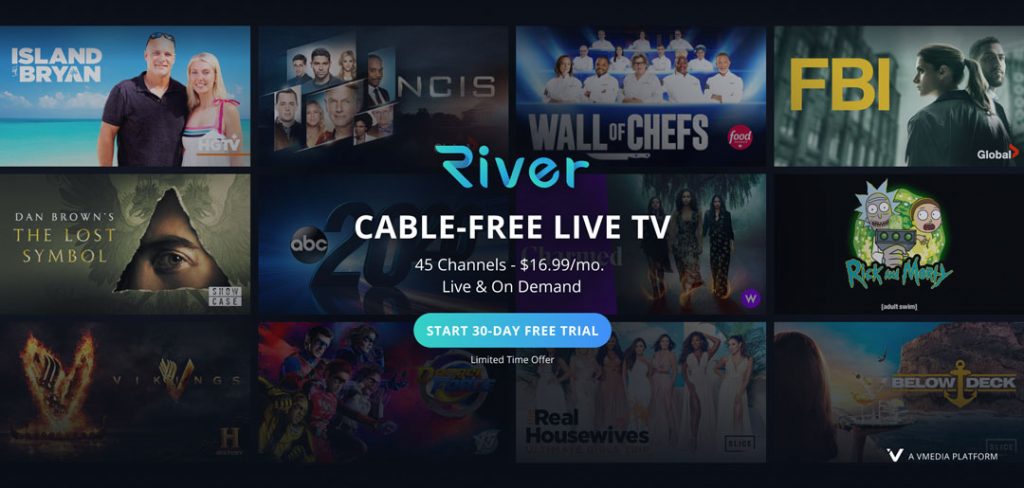 It seems that almost every show on adult swim has a following. However, Rick and Morty may have the biggest following of them all. This cult classic follows the adventures of a mad scientist and his grandson.
Despite Rick being an adult and a scientist, it seems Morty is the one with the brains as he always saves his grandfather from his crazy ideas. So if you didn't see Rick and Morty and wonder why it has a huge following, you must watch the show.
2. Aqua Teen Hunger Force
Another adult swim show with a huge cult following, Aqua Teen Hunger Force is a unique and strange show. However, it's odd in a good way.
It follows three roommates that are talking fast food items. Master Shake, Frylock, and Meatball often find themselves in trouble when crazy adventures pop-ups out of nowhere.
Several characters, such as their neighbor Carl, join in the adventure of the three roommates. At the beginning of the series, the roommates were supposed to be superheroes, but somehow it changes. The three get into funny situations, so it's still worth watching.
3. Robot Chicken
Robot chicken shares a series of different sketches that has an ironic opening. The begging shows a robot chicken telling the viewers that they are being forced to watch the various skits of the show.
The show's main characters, such as the robot chicken and the mad scientist, are in different skits. Also, various recurring characters appear in the acts once or several times.
4. American Dad!
The best thing about Adult Swim is the syndicated shows they often show at night. One of them is American Dad!
Stan is a CIA agent in this series, and his family lives in a suburban community. Stan's family comprises France, his wife; Hayley, his hippie daughter; and Steve, his dorky son.
In addition, Stan is holding an alien, Roger, who is supposed to be a family secret. However, due to Rogers's personality, it can be hard to keep him a secret.
Furthermore, there is a talking fish called Claus, who has the brain of an ex-German athlete. Lastly, recurring characters often show up throughout the series, joining in on the stories told.
5. Futurama
Futurama follows Fry, who was working as a pizza delivery guy during the turn of the 21st century. During one of his breaks, he fell into the cryonic machine and was unthawed 1,000 years later, in 2999.
The series follows Fry's new life living in the future as he joins his distant nephew, The Professor, delivery business. He becomes friends with his workers, and they face many different challenges within the series.
6. King of The Hill
King of the Hill initially aired between 1997 to 2010, and it was one of the highest-ranking shows on Fox. After the ending of the series, Adult Swim decides to show the syndication of the popular series. Of course, it quickly became one of the highest-ranking shows on the Adult Swim channel.
King of The Hill follows the life of Hank Hill in the fictional town of Arlen, Texas. He's a proud Texan and propane worker who loves his family, wife Peggy, and son Bobby.
In his free time, he is often outside with his neighborhoods Dale, Bill, and Boomhauer. There's always something crazy happening in this community, and you'll be captivated from the very start of this adult cartoon.
7. Bob's Burgers
The series follows the daily lives of the Belcher family. The family consists of Bob (the main character), Linda (his wife), and their children Gene, Tine, and Lousie.
They live in an apartment that's atop their family restaurant business. The family interacts with many characters residing within the town and visiting the restaurant. Usually, the episodes have one storyline, but sometimes it carries over to another.
8. Home Movies
This is a series that Adult Swim no longer shows, but it's still worth mentioning. Home Movies tells the story of a kid name Breden Smalls, who has dreams of becoming a big filmmaker. He creates movies with his friends Melissa and Jason in his spare time.
His father recently divorced his mother, and she is raising him. She is also raising her adopted daughter, Josie.
During its run, the show created a cult following, and many people were upset when it stopped appearing on Adult Swim. However, now and then, you can catch the program airing.
9. Harvey Birdman, Attorney at Law
This series was a Space Ghost Coast to Coast spin-off and showed the antics involving the Sebben & Sebben law firm. Several different superheroes are playing as lawyers trying to win cases, and often they are horrible at doing so.
The main character is Harvey Birdman, who was a part of the Hanna-Barbera cartoon series. Most of his nemesis show up on the opposing side as he tries to prove why they're in the wrong. It's a series that uses surrealist comedy and pop culture for jokes.
Related: Best REVOLT TV Shows: Find What's Trending
10. Space Ghost Coast to Coast
How could we discuss a spin-off to this show before listing it? No, we didn't forget about it, as this series ranks high as one of the most popular shows on Adult Swim. Space Ghost Coast to Coast is a late-night talk show featuring the Hana-Barbera cartoon character, Space ghost.
Space Ghost interviews famous live guests who were stars in the early 2000s. He asks several questions that often don't make any sense. His bandleader, Zorak, and an unpaid worker, Moltar, disrupt the shows and keep Space Ghost from finishing most interviews. Of course, this show had a cult following during its time airing, and many people still enjoy watching it.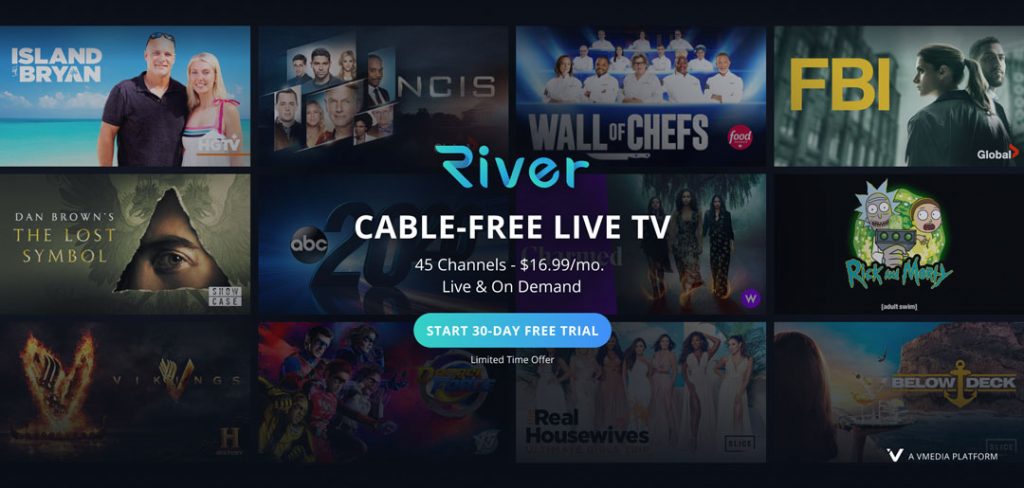 11. Loiter Squad
This show is a sketch comedy series starring several hip-hop artists. Tyler the Creator, Taco Bennett, Earl Sweatshirt, Jasper Dolphin, and Lionel Boyce are the show's cast.
In addition, the show features several other famous people, such as Tony Hawk, Lil Wayne, and Johnny Knoxville, who join in on the skits. The episodes have several segments of the characters playing pranks on people in Los Angeles.
12. Squidbillies
Squidbillies follow the lives of the Cuyler family, who are humanoid mud squids. They live in the Blue Ridge Mountains' poverty area in Georgia.
Earl is an abusive alcoholic dad who quickly gets angry with his family over little mistakes. His son Rusty tries to seek his approval by doing everything he tells him, and the grandmother often causes Earl to become angry.
Earl's sister is also a drunk and is often seen vomiting while blacking out. The show highlights many problems of the poor such as gambling, addiction, and corruption. It also takes hillbilly stereotypes and turns them into maniacs for comedy relief.
13. The Brak Show
Another spin-off of the Space Ghost Coast to Coast series, the Brak Show, takes place in a fictional town. It follows the life of the main character, Brak, who lives at home with his family. This show didn't become as popular as Space Ghost, but it still holds a high rating and cult following.
14. The Boondocks
If you didn't see this show during its original run on Adult Swim, you must buy the DVDs. The Boondocks was a popular show that followed the lives of the brothers Huey and Riley.
They move from the inner cities of Chicago to a suburban community with their Grandfather, Robert. It follows their struggles living in an environment completely different from what they're used to.
In addition, the show shares a perspective of different cultures, stereotypes, and social classes that the world often ignores. The Boondocks quickly became a favorite of many and won many awards.
15. Sealab 2021
Adult Swim had a knack for recreating shows using characters from the Hanna-Barbera cartoon series. Sealab 2021 follows Captain Hank's and his crew's lives while living underwater.
It is a satirical parody of the original Sealab 2021 series shown in the 1970s. Unlike the original series, captain hank often abandons his duties while the crew is left to pick up the slack. Of course, this causes fiction, and most episodes show everyone fighting.
16. Tim and Eric Awesome Show
The Tim and Eric show is a sketch and surreal comedy series with the pair playing different characters. Some of their segments include the Channel 5 news crew, and Tom Goes to the Mayor.
Also, the episodes often include guest appearances from famous actors, singers, and comedians. The show is light and helped many new comedies enter the world of Hollywood.
However, the show became darker in season five, and the ratings started dropping. Due to this, many Adult Swim fans did not like the show, but it was still able to develop a fan base.
17. Inuyasha
Adult Swim had a programming block known as Toonami that would show anime series. One of the most popular anime series was Inuysha. It follows a half-demon and his friends in their struggles to collect the Shikon Jewel shards in federal-era japan.
Collecting the shards is no easy task, as many other demons wanted pieces of the jewels to help them become powerful. The story of Inuyasha was a favorite of many and was popular on Adult Swim for many years.
18. CowBoy Bebop
Another anime series that showed during the Toonami programming block was CowBoy Bebop. Just like Inuyasha, it holds high rankings on Adult Swim. The series follows the lives of a traveling bounty crew in a futuristic setting.
The main character, Spike Spiegel, is in a deadly rivalry with a criminal with whom he was once friends. Spike had an affair with his friend's girlfriend, who died after the friend sent a hitman to murder Spike. After the incident, Spike is on the hunt to find his old friend to seek revenge for the death of the girl he deeply loves.
19. Fullmetal Alchemist: Brotherhood
In this anime series, two brothers, Eric and Edward, were raised in a village by their single mother. Their father, a gifted alchemist, abandoned the family when the brothers were very young.
At a certain age, the brothers started traveling to develop their alchemist skills. However, their mother became very sick during their travel and passed away.
Upon returning to the village, they attempt to bring her back to life using their alchemic knowledge. However, they quickly realize this is no easy task and abandon the idea of bringing her back to life.
20. Samurai Champloo
This unique anime series blends two completely different cultures together in a unique way. Samurai Champloo is set during the Edo period in japan and has a hip-hop style.
In the series, Fuu is searching for a samurai who smells like sunflowers and needs help finding him. So, after saving an outlaw, Mugen and ronin Jin, the three set out on an adventure to find the samurai. Along the way, they encounter many side adventures and often get into trouble.
Related: Best Silver Screen Classics to Watch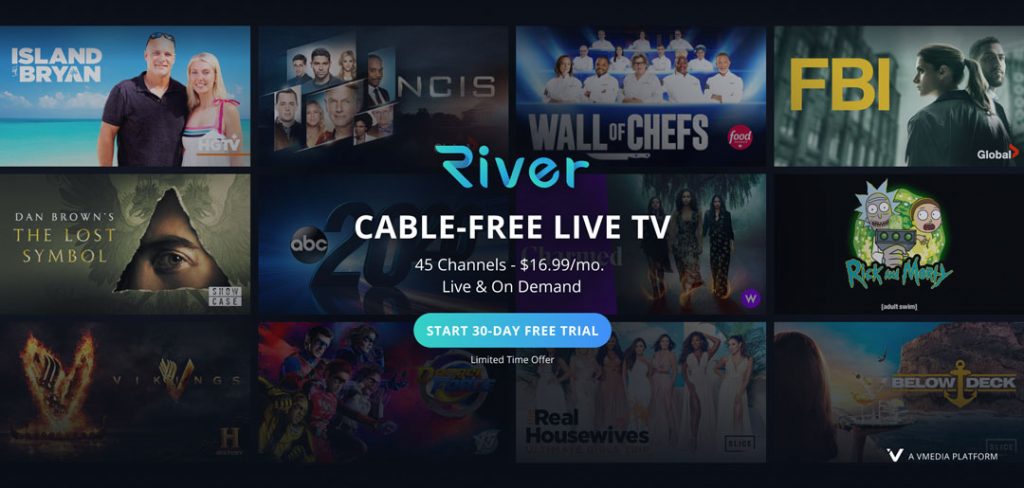 You Can Still Enjoy These Favorite Adult Swims Shows
Adult Swim will hold the hearts of many, especially those who grew up watching the block program during the early to mid-2000s. Although the shows it airs are not as popular as they used to be, it can be difficult to find the ones listed above. But if you do some digging, you can still watch these highest-ranking adult swim shows of all time.
Looking for a streaming service that lets you watch all your favorite Adult Swim shows? Look no further than RiverTV! With our extensive collection of Adult Swim content, you'll have everything you need to stay entertained and up-to-date on the latest shows and episodes.
At RiverTV, we understand the importance of having access to the content you love. That's why we offer a wide variety of Adult Swim shows, including Rick and Morty, Robot Chicken, Aqua Teen Hunger Force, and many more.
With our easy-to-use interface and affordable pricing, streaming your favorite Adult Swim shows has never been easier. And with our dedicated channel page for Adult Swim, you can easily browse and access all of your favorite shows and episodes.
So why wait? Sign up for RiverTV today and start streaming your favorite Adult Swim shows. With our extensive collection of content and affordable pricing, you'll have everything you need to stay entertained and up-to-date on the latest shows and episodes. Visit our Adult Swim channel to learn more and start streaming today!