Looking for something with the spicy vampire romance of The Vampire Diaries but with a little Harry Potter twist? If you are, then Vampire Academy might be just what you're looking for.
This series focuses on a school of vampires, half-vampires, and other magical people attending an equally magical boarding school. There, romances blossom, are tested, and come to climactic conclusions.
However, romance isn't all that the school has within its walls. Sinister plots are everywhere, and it feels like villains are constantly working toward advancing their plans. All of this leads to a seriously gripping television show.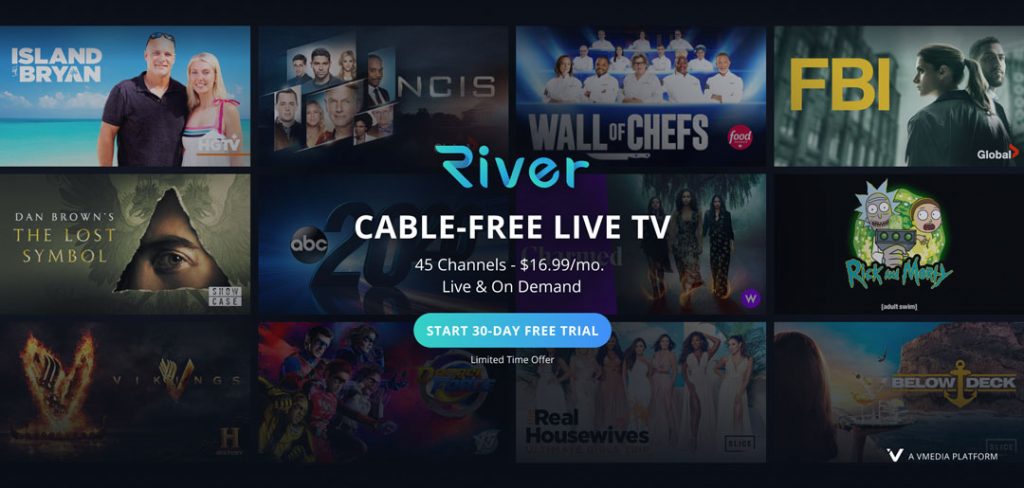 Vampire Academy: Release Date
The entire Vampire Academy series is already out. The series aired in the Fall of 2022 on W Network. It consists of ten episodes, with each episode coming in at around one hour in length.
Related: Best W Network Shows in Canada
Is There a Trailer for Vampire Academy?
Yes, a trailer was released for Vampire Academy in the time leading up to its release. You can see the trailer and more on the W Network website.
Does the Vampire Academy Continue the Movie Storyline?
Back in 2014, a Vampire Academy film was released. This movie had a plotline based on the Vampire Academy books. However, the film was considered a flop when it came to finances. Thus, no further movies in the series were produced.
The 2022 Vampire Academy television series is also loosely based on the Vampire Academy novels. However, the TV show has nothing to do with the Vampire Academy movie. It does not continue the storyline or include elements from the movie. Instead, it starts with a completely fresh slate.
So, if you haven't seen the movie, there is no need to worry. You don't have to add another film to your list of on-demand movies to watch. Instead, you can jump into the TV series right away.
Curious about all of the programs you can watch with RiverTV? Check out our on-demand catalog to find your favorite binge-able programs.
Will There Be a Vampire Academy Season 2?
Despite positive reviews for the series, the first season of Vampire Academy did not perform up to the company's desired metrics. This led to the show's cancellation. So, there will not be a Season 2 for Vampire Academy.
While some shows are able to move on from a cancellation like this by moving to another network, this does not appear to be the case for Vampire Academy. The show's executive producer and showrunner stated that he doesn't "see any avenue forward" when it comes to continuing the show.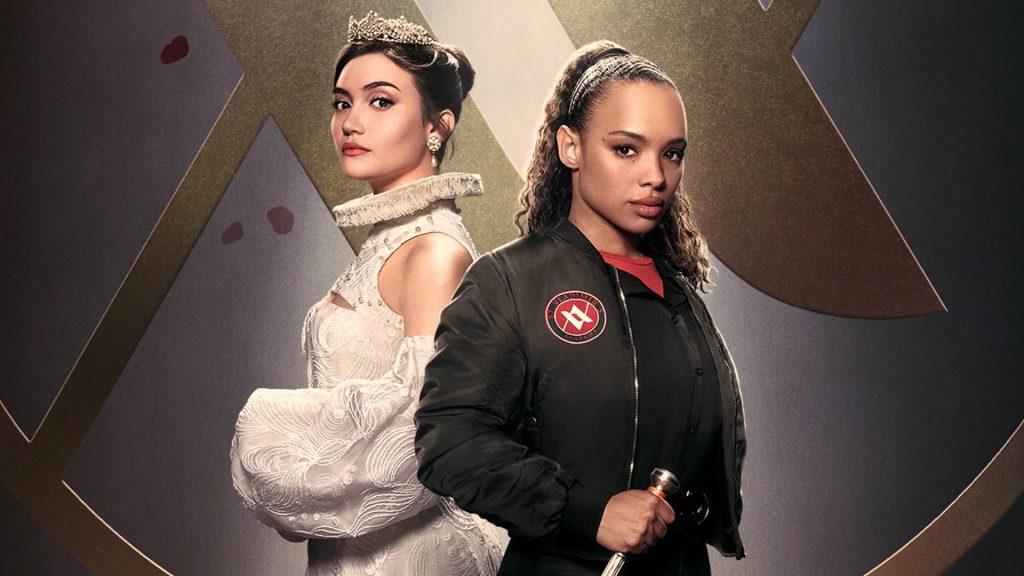 Vampire Academy: Plot
The Vampire Academy series is based on the Vampire Academy novels by Richelle Mead. However, the show doesn't directly adapt the stories from those books into the show. Instead, it uses the characters and general plotlines from the books to create something new and unique.
The show places the majority of the spotlight on Rose Hathaway. Rose is a dhampir, a half-human, half-vampire, who is training to become a guardian. Her mission in that role will be to guard Lissa Dragomir, a mortal vampire princess.
In this journey, Rose and Lissa both attend St. Vladimir's Academy. This academy is a magical boarding school designed to give them specific instruction in their respective roles.
However, life at St. Vladimir's isn't easy. The students have to deal with all of the bullies, fractured relationships, and, above all, intense romances. Plus, on top of this, there are darker things brewing, as villains have plans that conflict with the protagonists' goals.
Related: Outlander Season 7: Release Date and Plot
Vampire Academy: Cast
The cast in Vampire Academy is
Rose Hathaway is played by Sisi Stringer. Rose is a dhampir, a half-human and half-vampire. She is in training to guard her best friend, Lissa, a moroi (mortal vampire) princess.
Lissa Dragomir is played by Daniela Nieves. Lissa is the last surviving member of the royal Dragomir family and a Moroi. She has a rare ability called spirit, which gives her a number of powers that others don't possess.
Dimitri Belikov is played by Kieron Moore. Dimitri is also a dhampir and a guardian. However, he is notable as one of the most skilled guardians in the world. He becomes Rose's mentor and love interest.
Christian Ozera is played by André Dae Kim. Christian is a Moroi who practices fire magic and falls in love with Lissa. However, he faces problems due to his family having ties to strigoi (evil and immortal vampires).
Tatiana Vogel is played by Anita-Joy Uwajeh. Tatians is a moroi noble. She is the head of the council and a rival to the ruler of the Moroi world, a relative of Lissa.
Sonya Karp is played by Jonetta Kaiser. Sonya is a Moroi who was an important part of teaching Lissa how to use her spirit powers. However, since then, she has become a strigoi.
Mia Karp is played by Mia McKenna-Bruce. Mia Karp is Sonya's younger sister and is also a Moroi. She starts out as a minor antagonist for Rose and Lissa, but her story changes from that point.
Mason Ashford is played by Andrew Liner. Mason is a dhampir. He is a friend to Rose but harbors an attraction toward her as well.
Victor Dashkov is played by J. August Richards. This Moroi noble wants to use Lissa's spirit power to cure himself of the illness that threatens his life. However, this could end up hurting Lissa in the process.
Looking for a way to watch Vampire Academy? Sign up for RiverTV and get started with our 30-day free trial.
How to Watch Vampire Academy in Canada
Originally, Vampire Academy was created for broadcast by Peacock. However, it aired on W Network in Canada.
Since the show has already aired, the best way to watch it is through a Canadian streaming service that contains W Network programming.
The best choice in this regard is RiverTV. RiverTV allows you to watch a number of W Network shows entirely on demand. This means you can watch new and old shows on your schedule rather than just waiting for them to air on cable. This makes RiverTV an amazing choice for anyone looking for a cable alternative.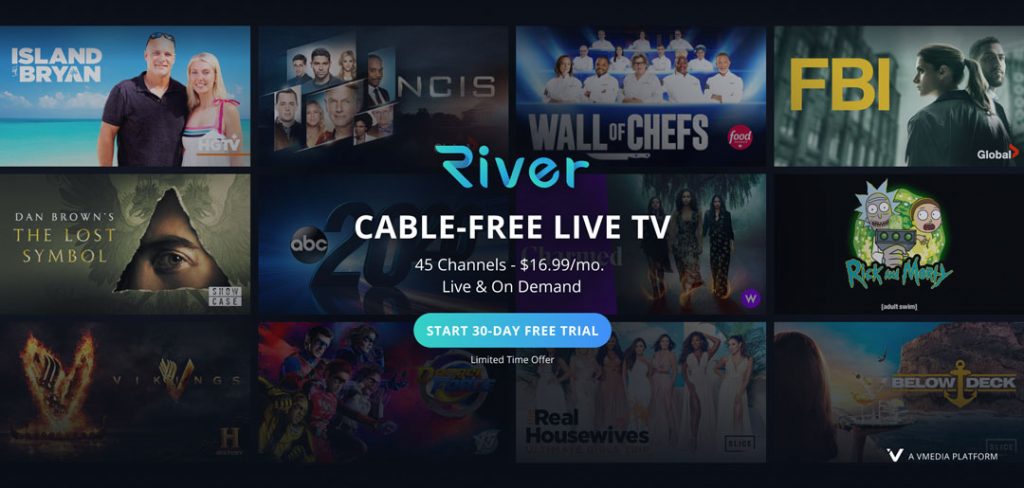 Watching Vampire Academy
Vampire Academy has all the exciting thrills, captivating storylines, and heart-thumping romances you could ask for. The show is a great choice for fans of the original series or fans who simply are looking for their next steamy vampire show. Despite being limited to one season, it is something that anyone interested in these themes should absolutely check out.
Related: Best Spring TV Shows