There is no doubt that Barbie is back. With the Barbie movie an absolute hit, pink trending like never before, and the general acceptance that the world of Barbie is simply too fun to miss out on, people are ready for more from Barbie. Searches for the word "Barbiecore" have even risen by a staggering 7900%.
With Barbie on the mind, images of her Dreamhouse are sure to follow. This is where Barbie Dreamhouse Challenge enters the scene.
Barbie Dreamhouse Challenge is a reality competition where teams of contestants literally build a Barbie-style Dreamhouse. They do this by transforming an existing mansion to match the goal. The team with the dreamiest Dreamhouse wins!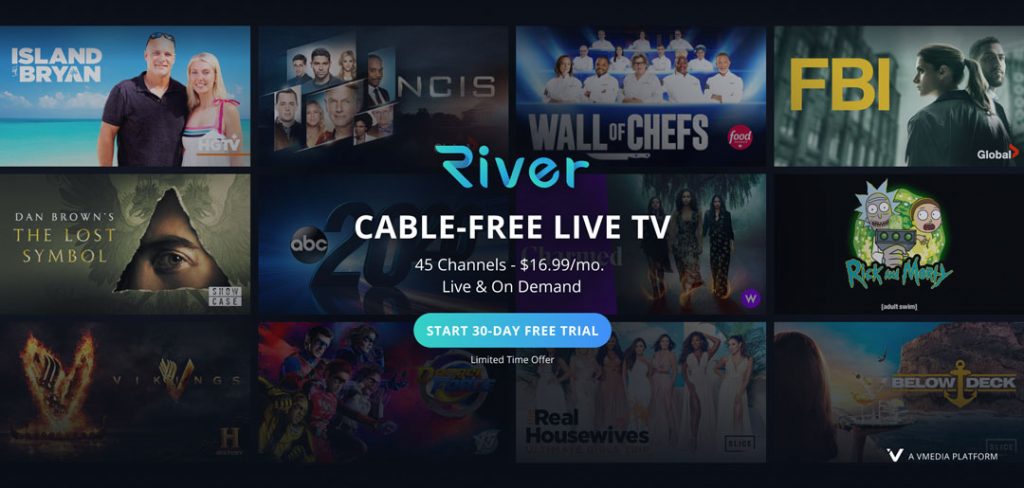 Barbie Dreamhouse Challenge: Release Date
The Barbie Dreamhouse Challenge series takes place over four episodes. These were released on July 16, 2023, July 23, 2023, and July 30, 2023, with the finale being released on Aug 6, 2023. All episodes were released on HGTV in Canada and the US.
This makes Barbie Dreamhouse Challenge one of many great HGTV shows out there.
Related: Top Reality TV Shows That Will Give You a Reality Check
Barbie Dreamhouse Challenge: Air Time
Each episode of Barbie Dreamhouse Challenge aired at 9 p.m. Eastern time.
Is Barbie Dreamhouse Challenge Finished?
Yes, the Barbie Dreamhouse Challenge series has concluded, with all four episodes having aired over the summer of 2023.
The house itself is finished as well. Some news outlets reported that the house is just as wild and crazy as you would imagine. It has so much pink that it causes some initial sensory overload, and some places feel like a replica of the original Barbie Dreamhouse from 1962.
So, it sounds like the finished Dreamhouse is everything fans could hope for, and maybe a little more.
Want to see how the Barbie Dreamhouse Challenge turned out and every step in between? Sign up for RiverTV for a free trial and catch up now.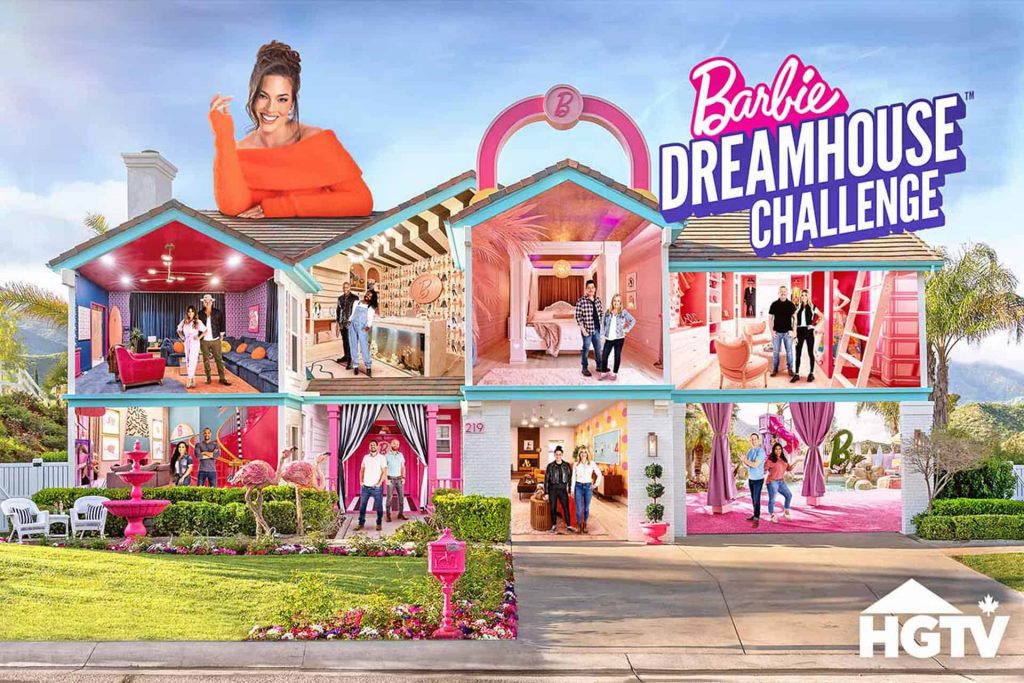 Barbie Dreamhouse Challenge: Plot
Barbie Dreamhouse Challenge centers around the premise of creating a Barbie-style Dreamhouse. This is accomplished by eight teams of celebrities consisting primarily of "HGTV superstars" and one "celebrated Food Network chef."
Each week, all the teams are tasked with designing a specific room. At the end of the episode, the team with the best room is crowned the winner. This went on for four weeks.
At the end of the fourth week, the final challenge takes place. Judges looked at the designs and chose the "Dreamiest" design of them all. The winner had a donation made to charity in their honor.
Who Appears in Barbie Dreamhouse Challenge?
A variety of stars appear in Barbie Dreamhouse Challenge. These include the show's host and the contestants.
Barbie Dreamhouse Challenge Host
Supermodel Ashley Graham hosts the entire Barbie Dreamhouse Challenge series. Ashley Graham was excited to host the show before filming and was ready to channel her inner Barbie for the duration of the show.
In one interview, she even talked about the unique position she was in for the show and how it gave her perspective on hosting. Since she saw the Dreamhouse before, during, and after the renovation, she really appreciated how it changed as the contestants took it on.
Related: Best Spring TV Shows
Barbie Dreamhouse Challenge Contestants
Contestants on Barbie Dreamhouse Challenge include:
Anthony Elle and Michel Smith Boyd

Anthony Elle is the winner of Project Runway All Stars Season 6 and a celebrated costume designer. Anthony Elle is also featured on HGTV's Luxe For Less.
Michel Smith Boyd is a creative designer and host of HGTV's Luxe For Less.

Christina Hall and James Bender

Christina Hall is the titular star of Christina on the Coast. She is also the author of The Wellness Remodel.
James Bender is a featured interior designer and project manager on Christina Hall's show Christina on the Coast.

Mika Kleinschmidt and Brian Kleinschmidt

Mika Kleinschmidt is a Tampa realtor who, alongside her husband, Brian Kleinschmidt, is one of the stars on HGTV's 100 Day Dream Home.
Brian Kleinschmidt is a Tampa developer who, alongside his wife, Mika Kleinschmidt, is one of the stars on HGTV's 100 Day Dream Home.

Evan Thomas and Keith Bynum

Evan Thomas stars alongside partner Keith Bynum in HGTV's Bargain Block.
Keith Bynum stars alongside partner Evan Thomas in HGTV's Bargain Block.

Kristina Crestin and Jonathan Knight

Kristina Crestin is one of the stars of HGTV's Farmhouse Fixer. She also has her own design firm, Kristina Crestin Design.
Jonathan Knight is the other star of Farmhouse Fixer. In the past, Jonathan Knight was known for his role as one of the members of the band New Kids on the Block.

Alison Victoria and Ty Pennington

Alison Victoria can be seen renovating Chicago properties on Windy City Rehab.
Ty Pennington has a storied list of past shows, including famously hosting Trading Spaces and Extreme Makeover: Home Edition. Currently, Ty Pennington hosts Rock the Block.

Jasmine Roth and Antonia Lofaso

Jasmine Roth started out on HGVT's Hidden Potential. However, now she helps others with their home improvement problems on Help! I Wrecked My House.
Antonia Lofaso is an acclaimed chef who has made appearances on Food Network's Top Chef and Restaurant Startup.

Mike Jackson and Egypt Sherrod

Mike Jackson, or DJ Fadelf if you're more familiar with his work as a DJ, is part of the husband-wife star pairing on Married to Real Estate.
Egypt Sherrod is a real estate broker and CEO of the Egypt Sherrod Real Estate Group. She is the other half of the husband-wife star pairing on Married to Real Estate.
Want to find more home shows you'll love? Check out our on-demand catalog to find your next binge-able program.
How to Watch Barbie Dreamhouse Challenge in Canada
The entire Barbie Dreamhouse Challenge series has already aired on HGTV in both Canada and the United States. So, that means you'll have to catch reruns if you want to see the show play out on cable.
With this in mind, the best way to watch Barbie Dreamhouse Challenge isn't through your cable provider but through RiverTV. This is because HGTV is now part of the RiverTV core package. This means you can watch programs like Barbie Dreamhouse Challenge and much more via RiverTV.
This is perfect for anyone interested in a show to binge this summer. With this, you can binge the entire 4-episode series, see all the unique Barbie-inspired designs, and even find out who won the entire competition without waiting.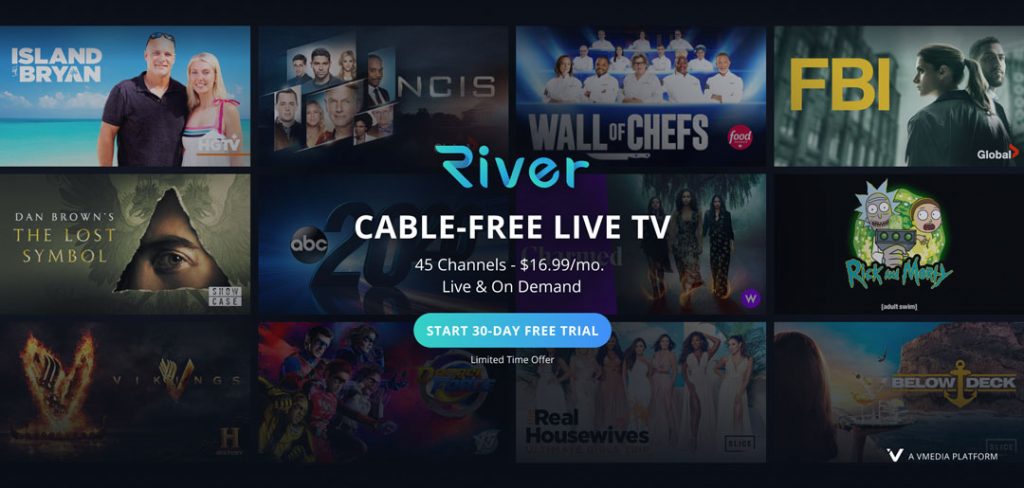 Watching Barbie Dreamhouse Challenge
Whether you're a fan of Barbie or of wacky home design, Barbie Dreamhouse Challenge is a must-watch. The fact that it features so many HGTV stars already makes it worthwhile, but the fact that it centers around a concept as unique as Barbie is even better.
Plus, you have to see the Dreamhouse they create at the very end.
Related: Best Food Network TV Shows