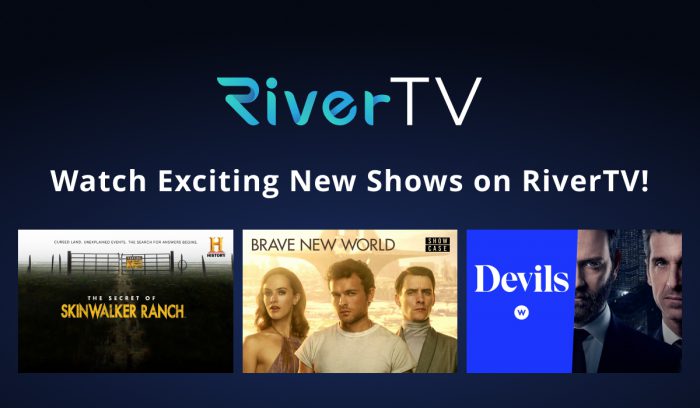 The Fall TV season is here and that means the launch of exciting new shows to keep you entertained and engaged as we drift into the leaf-falling season.
Check out these buzz-worthy shows
Manhunt: Deadly Games – Global, Channel #1, Sept 21
After a deadly terrorist attack at the 1996 Olympic Games, FBI agents hunt for elusive serial bomber, while a wongly-accused innocent man fights to clear his name. Inspired by actual events.
NeXt – Global, Channel # 1, Oct 6
Silicon Valley pioneer Paul LeBlanc discovers that one of his own creations – a powerful A.I called next – might spell doom for mankind. A fact-based thriller examining how technology is transforming our lives in ways we do not yet understand.
Departure – Global, Channel # 1, Oct 8
Departure is a six-part event series that follows the investigation into the shocking disappearance of Flight 716, a passenger plane that vanishes over the Atlantic Ocean.
Brave New World – Showcase, Channel #3, Sept 13
Based on the book by Aldous Huxley, the series imagines a utopian society that has achieved peace and stability though the prohibition of monogamy, privacy, money, family, and history itself.
Devils – W Network, Channel #10, Sept 16
An international thriller that follows high-flying traders at NYL, one of the world's most important investment banks, and a worldwide financial conspiracy. Stylish, sophisticated and topical.
Why Woman Kill – W Network, Channel #10, Premiered Sept 6
Why Women Kill details the lives of three women living in three different decades: a housewife in the '60s, a socialite in the '80s, and a lawyer in 2019, each dealing with infidelity in their marriages. The series examines how the roles of women have changed, but how their reaction to betrayal… has not.
The Secret of Skinwalker Ranch, History, Channel #6, Premiered Sept 6
Gaining unprecedented access to one of the most infamous and secretive hotspots of paranormal and UFO-related activities on earth, The Secret of Skinwalker Ranch features a team of scientists and experts who conduct a thorough search of this notorious property attempting to find out the truth behind more than 2000 years of mysteries.
Stream all these new series live or anytime On Demand. Come in late to watch a show that has started to air – no problem. Just click to restart to the beginning and you are good to go.
RiverTV – Stream On!